On the Complete (and also legacy Smart) package, Hemlane provides accounting services to manage and initiate payments to service professionals via credit card or PayPal. Hemlane will make the original payment to a service provider on your behalf immediately after a repair, so that service providers never have access to your personal banking information. This service is called Maintenance Billing.
Maintenance Billing is required on the Complete package and offers a more convenient and hands off approach to maintenance.
Sometimes, payments can fail due to a multitude of reasons. Not to worry! Even if a payment fails, you can re-submit payment as soon as you're ready.
Please see below for instructions on how to submit a payment for an outstanding maintenance billing payment.
How to submit a Repair Coordination billing transaction if it fails:
Step 1: Select the Financials tab on the left hand main menu, and locate the payment
Step 2: Click "View" to open up the payment details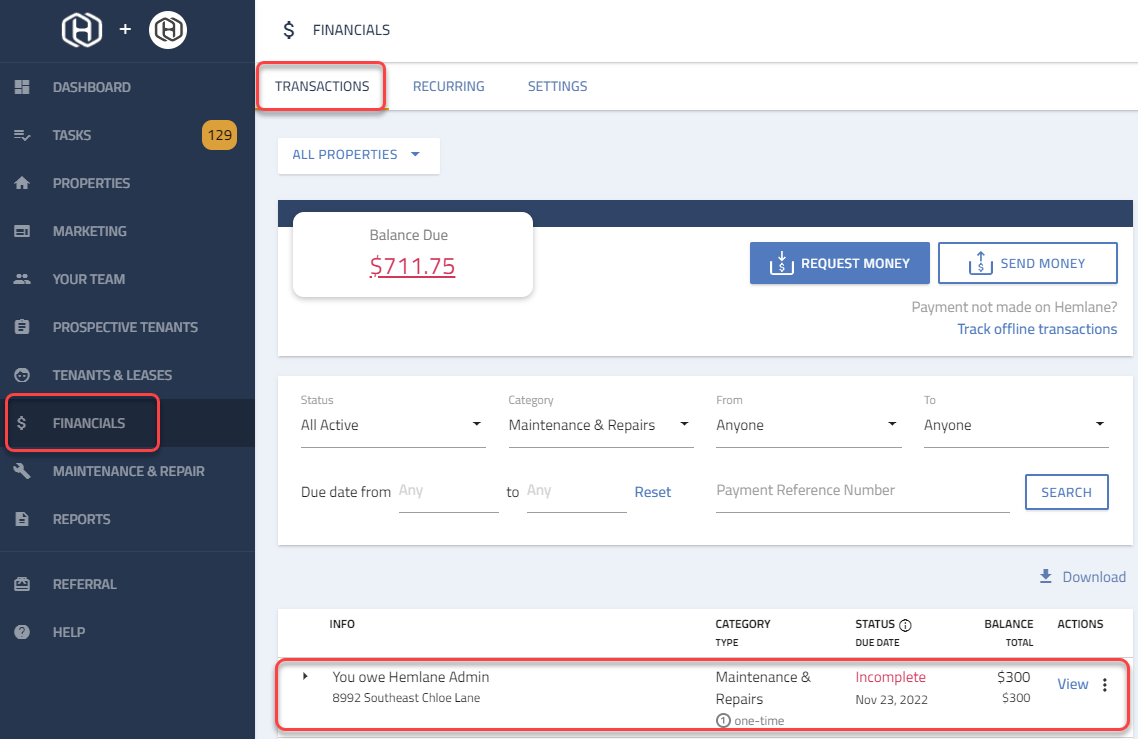 Step 3: Click the [Pay Now] button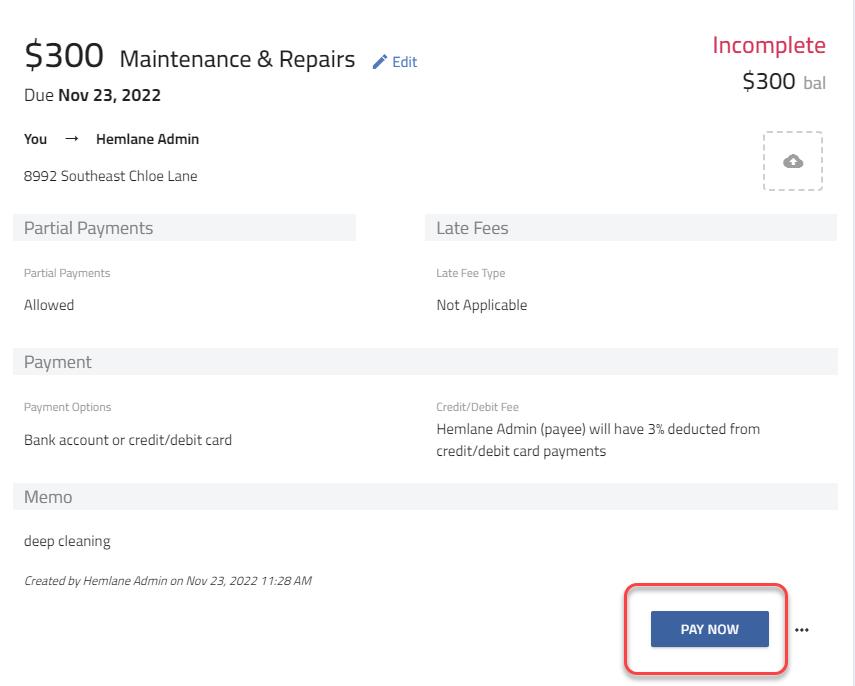 Step 4: Click the drop-down menu to select your payment method, then click [Pay]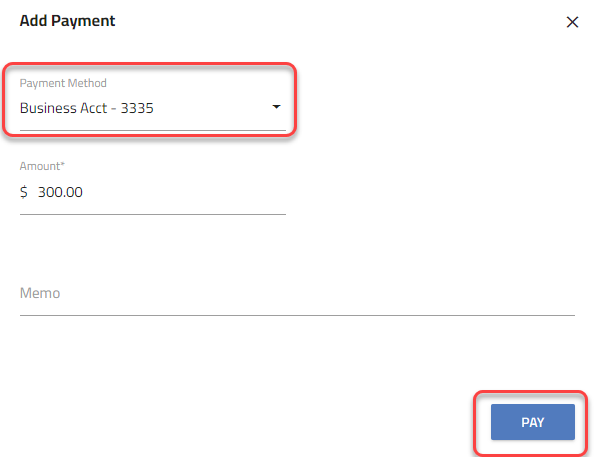 keywords: repair billing, billing, maintenance billing, service professional billing, repair invoicing, repair invoice