Our platform helps you make an informed decision through the application process. We provide a risk assessment on each applicant group based on objective criteria from their application and tenant screening (credit and background check). More details on tenant screening can be found here.
Your minimum criteria (under Marketing --> Select Property --> Terms) are factored into our recommendation to accept or deny a tenant. You'll want to make sure those minimum credit and income requirements are accurate.
Requesting the application:
There are two ways for a tenant to start the application process:
From your public listing URL - here is how you find that link
From the Prospective Tenants tab - see below to invite a tenant to apply who is already a lead or an entirely new record in the system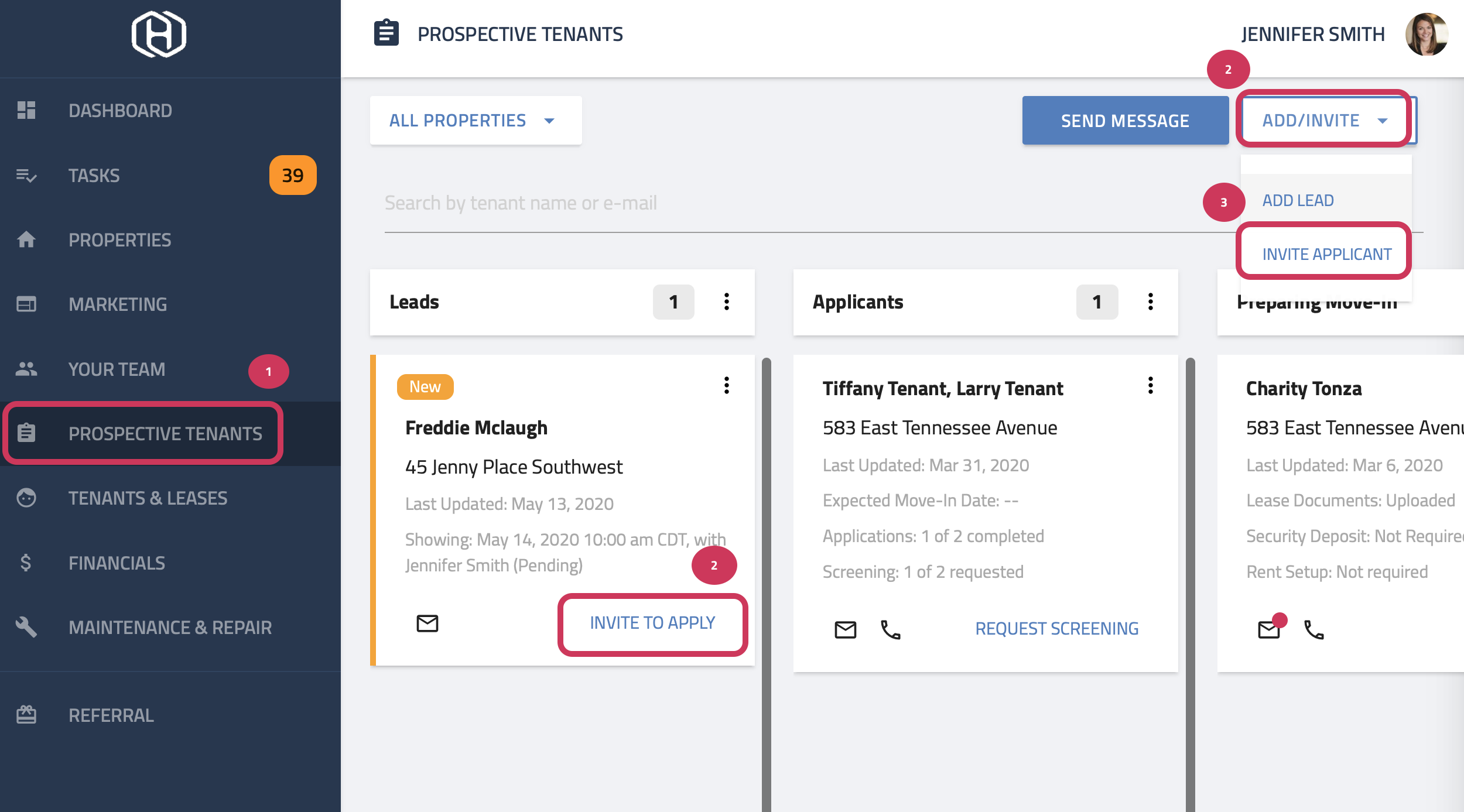 If a tenant applies from the public listing, we do not automatically ask for tenant screening (background and credit check). You have the opportunity to review the application before requesting tenant screening.
If you invite the applicant from the Prospective Tenants tab, then you have the option to request tenant screening at the same time as the application. Or, you can review the application first and request screening upon review.
Check the status of applicants:
The Prospective Tenants tab will give you real time results for where applicants are in the process. For example, in the below screenshot, you will see that:
Applications: Only one tenant has submitted an application. The co-applicant has not submitted an application.
Tenant Screening: You have requested tenant screening for one tenant but not the other.

You have an action to [REQUEST SCREENING] on the second tenant,

since it is advised that a background and credit check are done on every tenant over 18 years of age.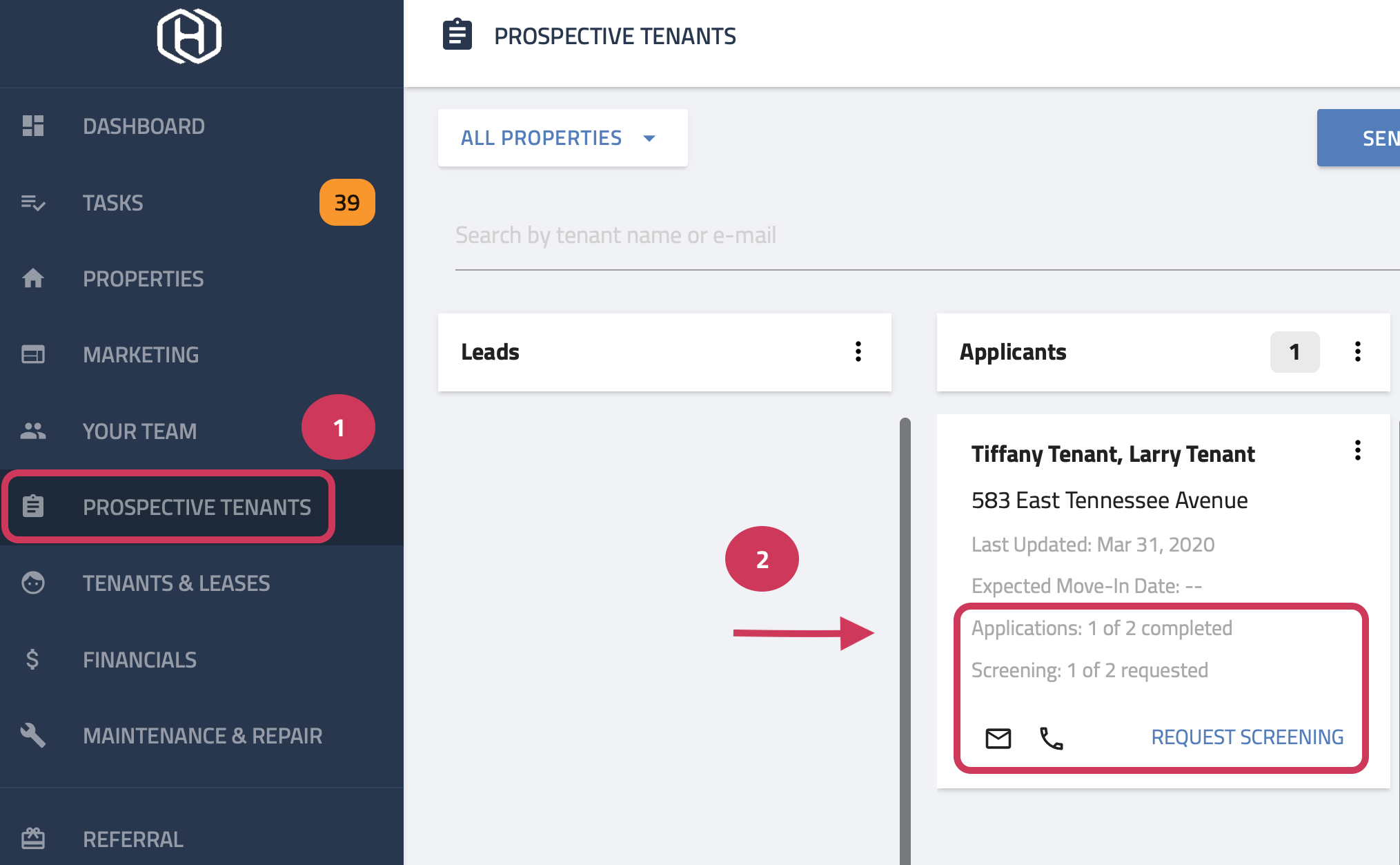 Tip! This button in the lower right hand corner ('REQUEST SCREENING') will prompt you on the next steps for each card. If you don't have a blue action in the lower right hand corner, then you are probably waiting on the prospective tenant to perform the next steps.
View applications and tenant screening:
You can click into the tenant group to view their details. From the below screenshot you can see:
Larry: He has not registered yet, and that is his next action. You have requested that he complete both an application and tenant screening after he registers at www.hemlane.com/for-tenants
Tiffany: She has completed all of the steps and you can view her results by clicking on the View links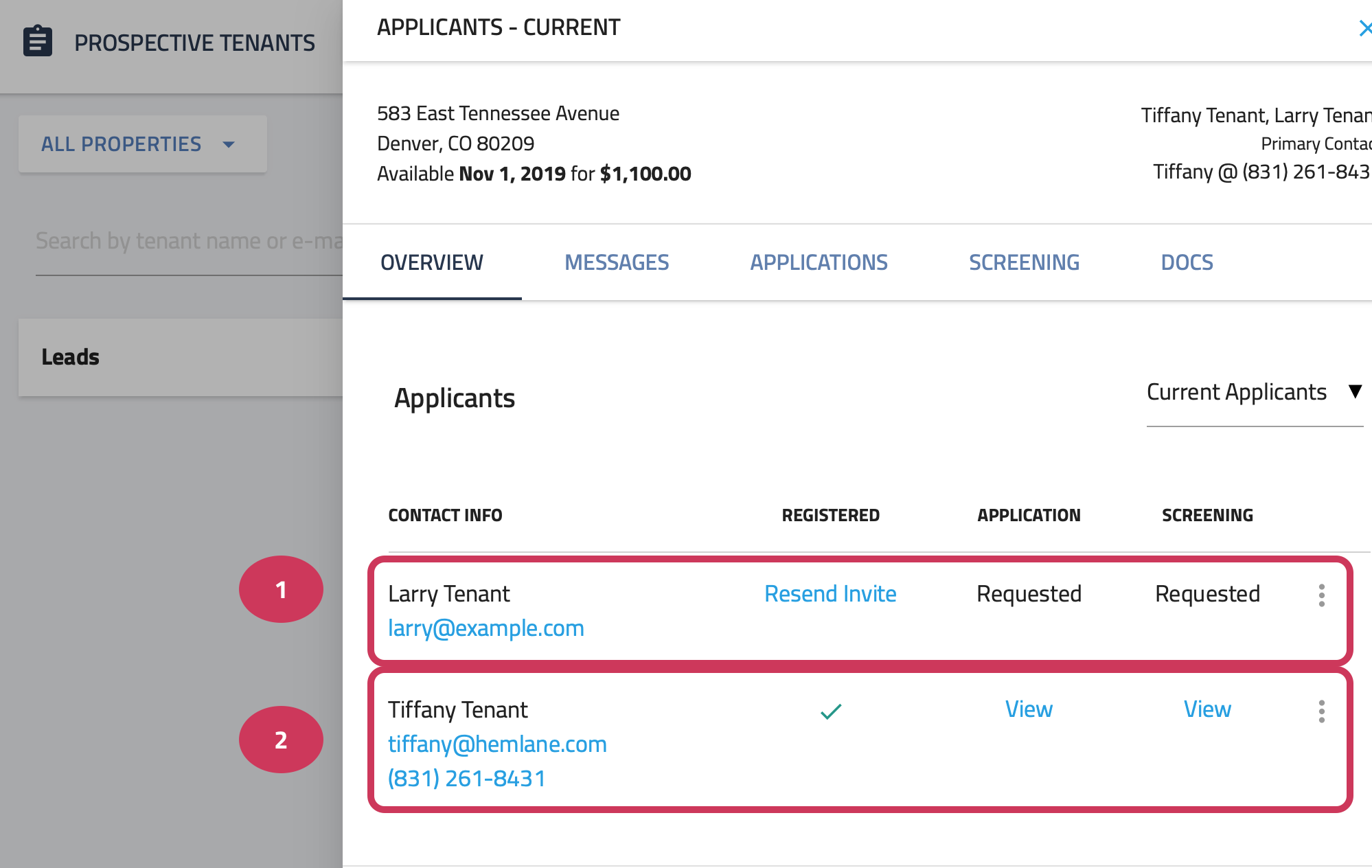 Review our recommendations
You can view our recommendations if you scroll down on the prospective tenant's Overview tab (or on the Screening tab). What you see below is that the recommendation says "Incomplete" because we do not have Larry's information yet.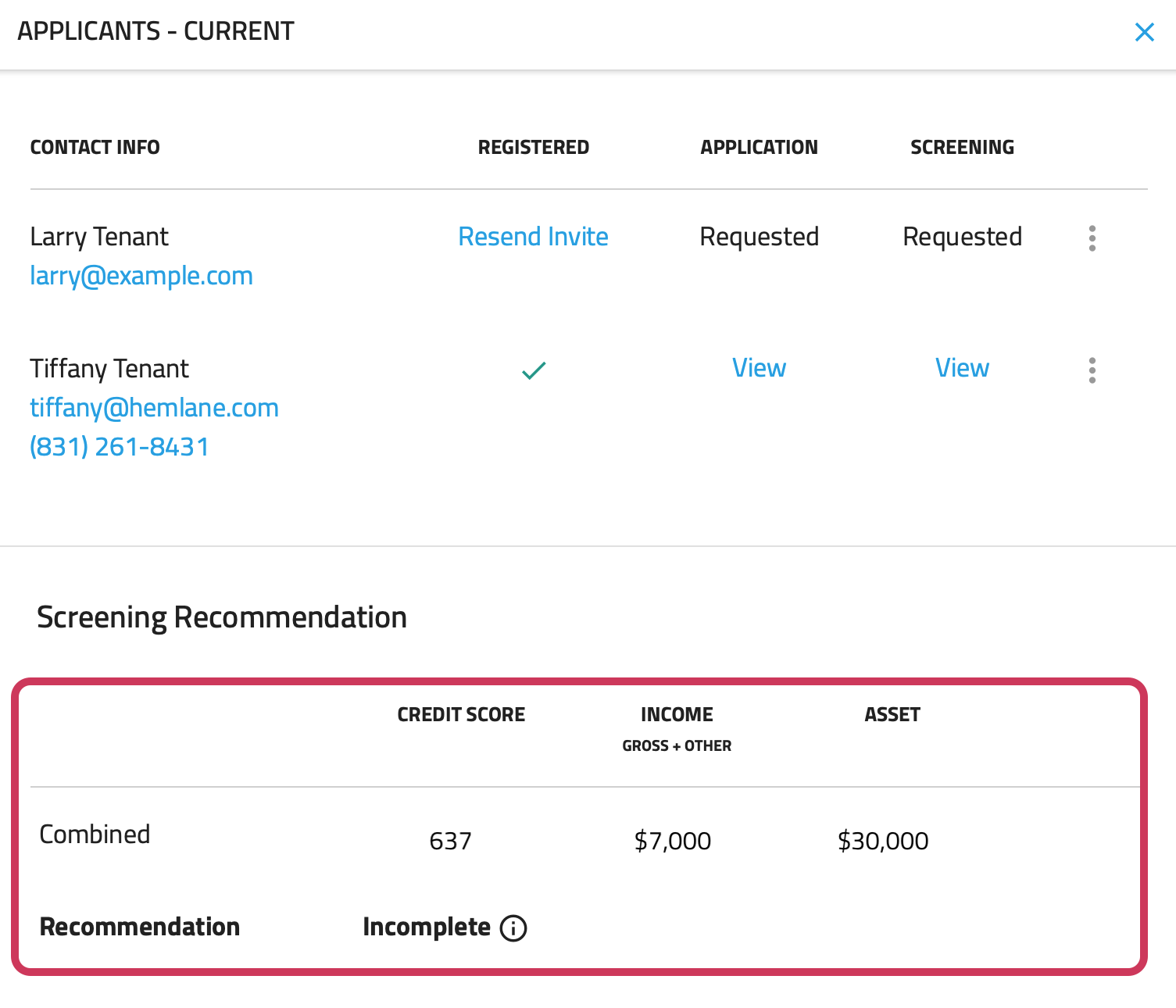 The recommendation will provide one of the following results:
Incomplete - we are still waiting for one or all of the applicants to complete part of the process
Decline - these tenants do not meet objective qualifications
Conditional accept - you may want to ask for a co-signer or higher security deposit
Low accept - these tenants just barely meet the minimum qualifications
Accept - these tenants meet the qualifications
For more information on this topic, please visit these articles:
keywords: screening, screen, help screen, background check, screening report, report, eviction, credit