Hemlane provides the ability to add multiple units to a single rental property (for apartments, condos, and other multi-unit buildings). Property management operations can be viewed and reported at the property or unit level. Here are a couple of helpful resources on getting started with unit level reporting.
Adding a property (single family or multiple unit)
When you add a property, you have the option to leave the "unit" blank for single family residence and add the first unit for multi-unit properties.
With multiple units, you add the first unit when you set up the property and add additional units later on. If you don't add the first unit and leave it (blank), then it will be added to your Hemlane subscription as a unit. Follow these steps to add the first unit. Please note that you follow a similar process if you walk through our onboarding process.
Tip!
You do not need to add a (blank) unit to perform tasks for all units. Maintenance & Repair and Financials will allow you to select a certain unit or all units for each property with multiple units.
Step 1: Click into the Properties tab on the left side main menu
Step 2: Click the [add property] button in the upper right corner
Step 3: Select "New property/unit" and click the "next" button
Step 4: Add the rental address and unit (if applicable)
If single family home: Leave the unit blank
If apartment: Add the first unit number of this property at the same time as the address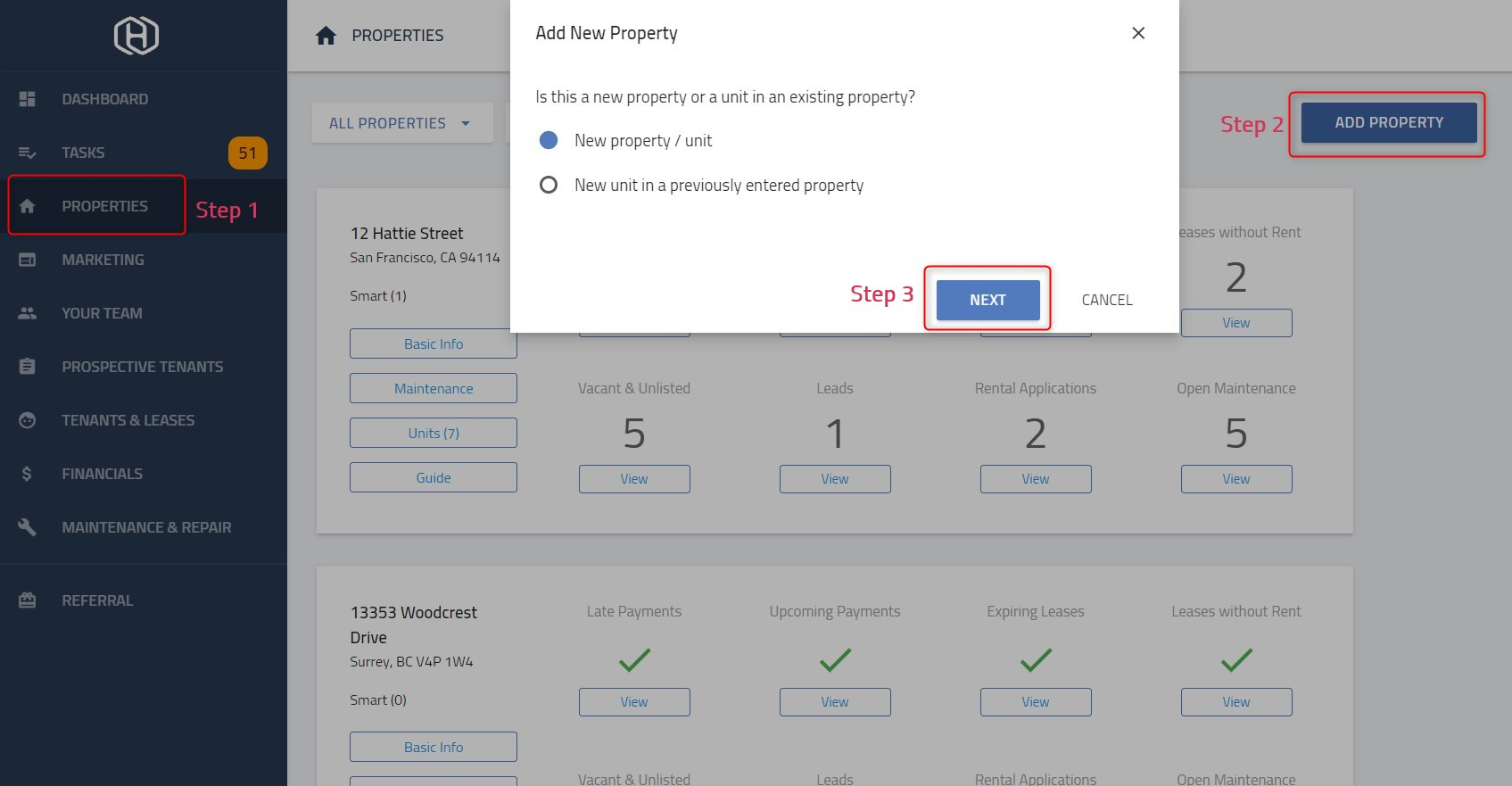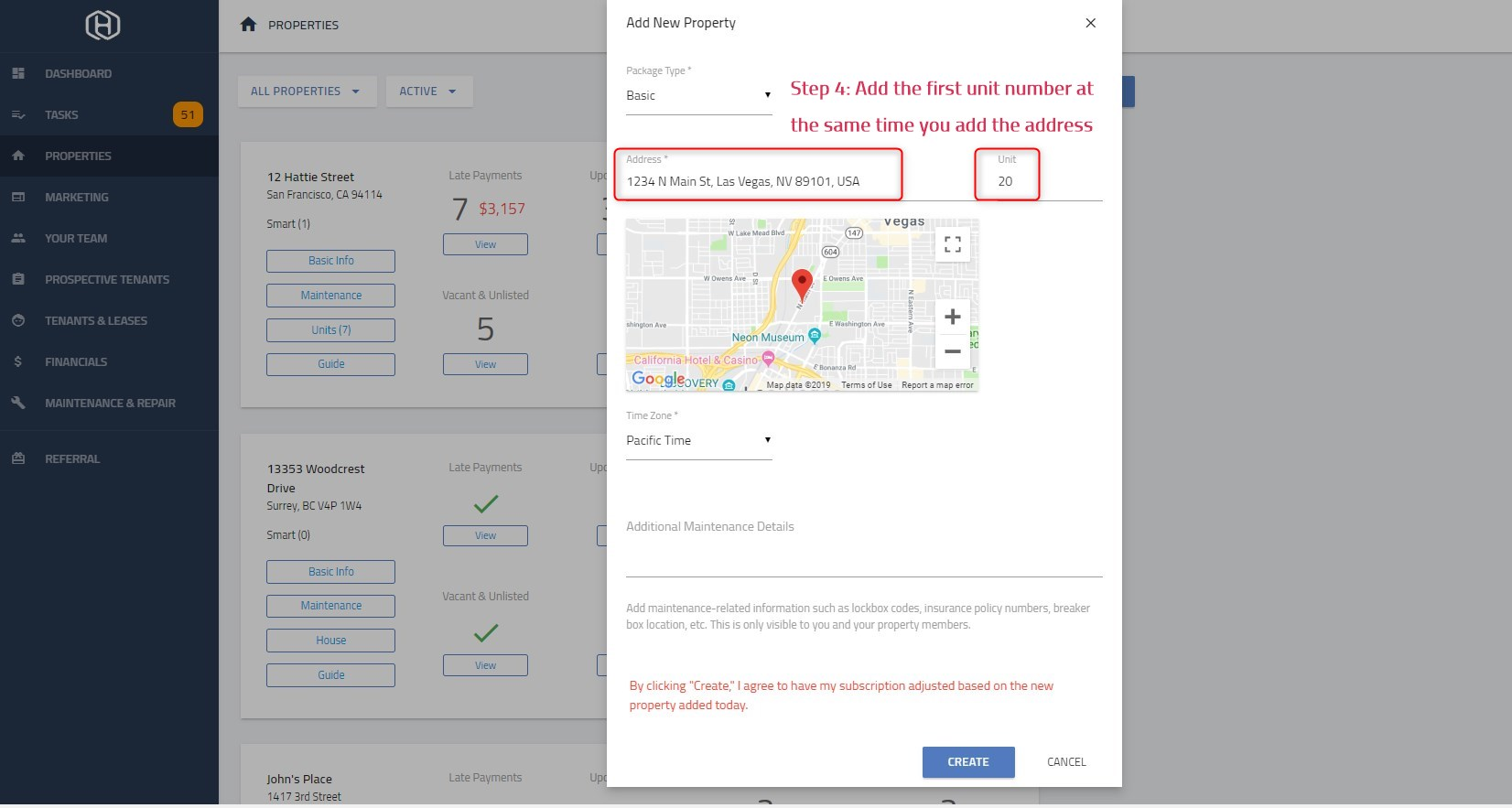 Adding another unit to an existing property
You can add the second unit by clicking on the same [Add Property] button (from the above process) and selecting "New unit in a previously entered property."
Alternatively, visit the property and add the unit(s) under the [House | Unit] tab:
Step 1: Click into Properties
Step 2: Click the the drop-down menu at the top to select the address. This will default to showing all properties
Step 3: Click into"house/unit"
Step 4: Click the "add unit"* button in the upper right corner
*Please note: Only the bill-to user of this property can add or remove units. If the "add unit" button does not appear for you, you are not the bill-to user for this property and will need to contact them for adjustments.

Other related articles:
Learn about consolidating units into one property
keywords: transfer, multiple, new unit, add unit, transfer unit, manage properties, add properties, multifamily, multi-family, MFH, units, properties