Hemlane is flexible in allowing you to move out or delete tenants in the system. You can delete or move out an entire tenant group or just one tenant in the group (one of the roommates). 
Types of Tenants
There are two different types of tenants:
Prospective Tenants - leads and applicants
Tenants - active tenants with leases
You can delete either type of tenant. For Prospective Tenants, you are notifying them that you are not interested in having them move into the property. For Tenants, you are notifying them that they are moving out of the property (since they already have a lease in place).
Please note that you are archiving a tenant, rather than deleting their information. In other words, you still have access to all of the historical records as it is stored on our backend.
Is the Tenant Registered?
Unregistered Tenant (applicant or tenant)
The first question to ask is whether the tenant is registered in our system. You can determine whether they are registered by their status when you click on their name.
You can click the trash can button next to the tenant's name on the Overview tab. Please note that you may need to scroll down to see the tenant's name on this page. Here is a screen shot of it: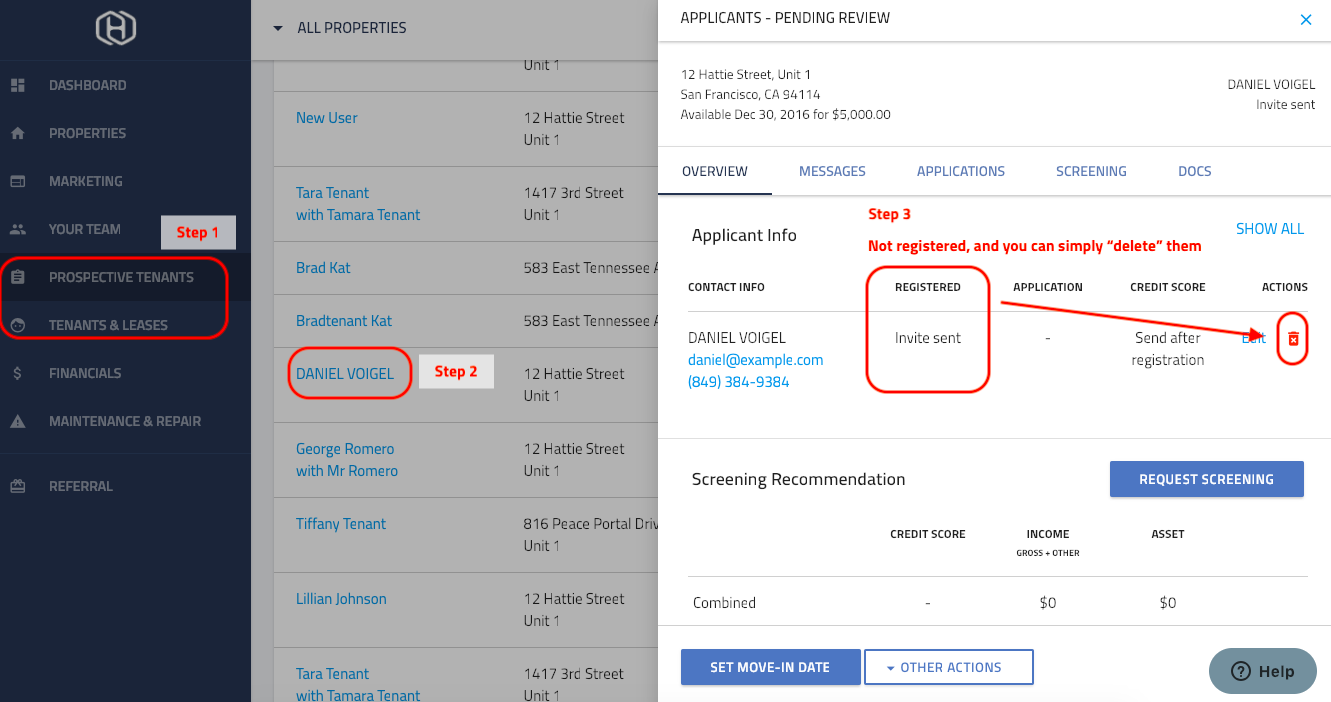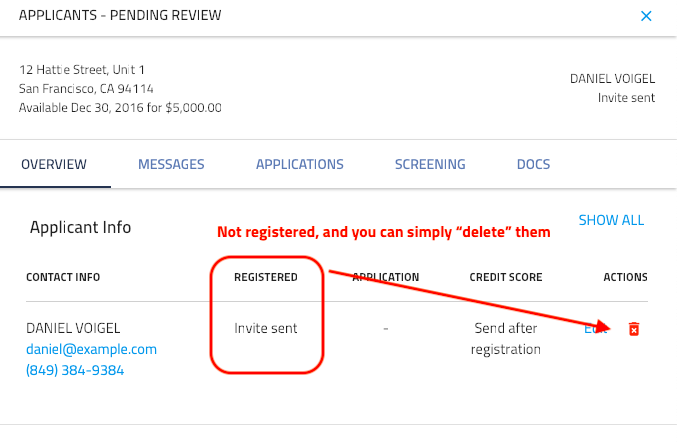 Tenant Leads (someone who came from Zillow, Trulia, etc.)
 If the tenant is a lead (has not been asked to apply yet), then you will click the [Not Interested] button: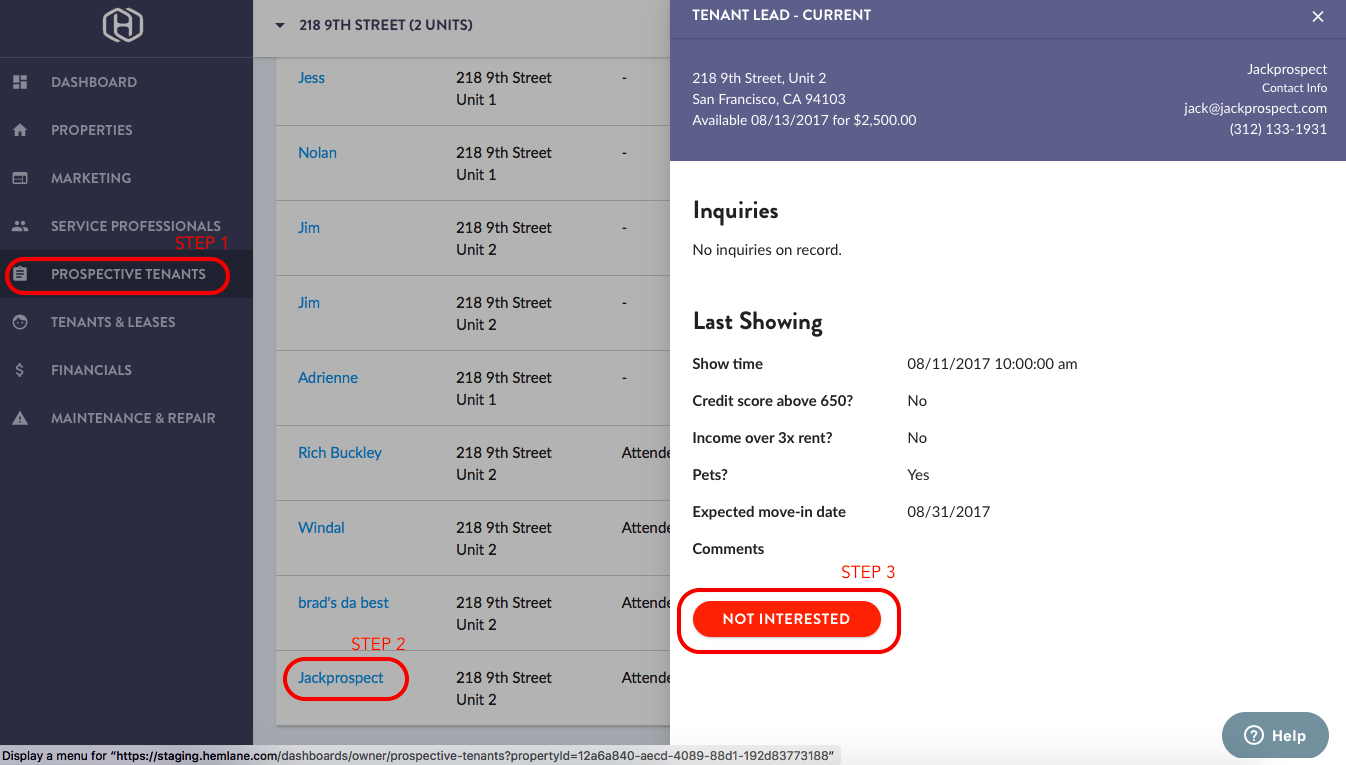 Registered Applicant
If the tenant is an applicant (and registered to apply), then you can [Decline] the applicants.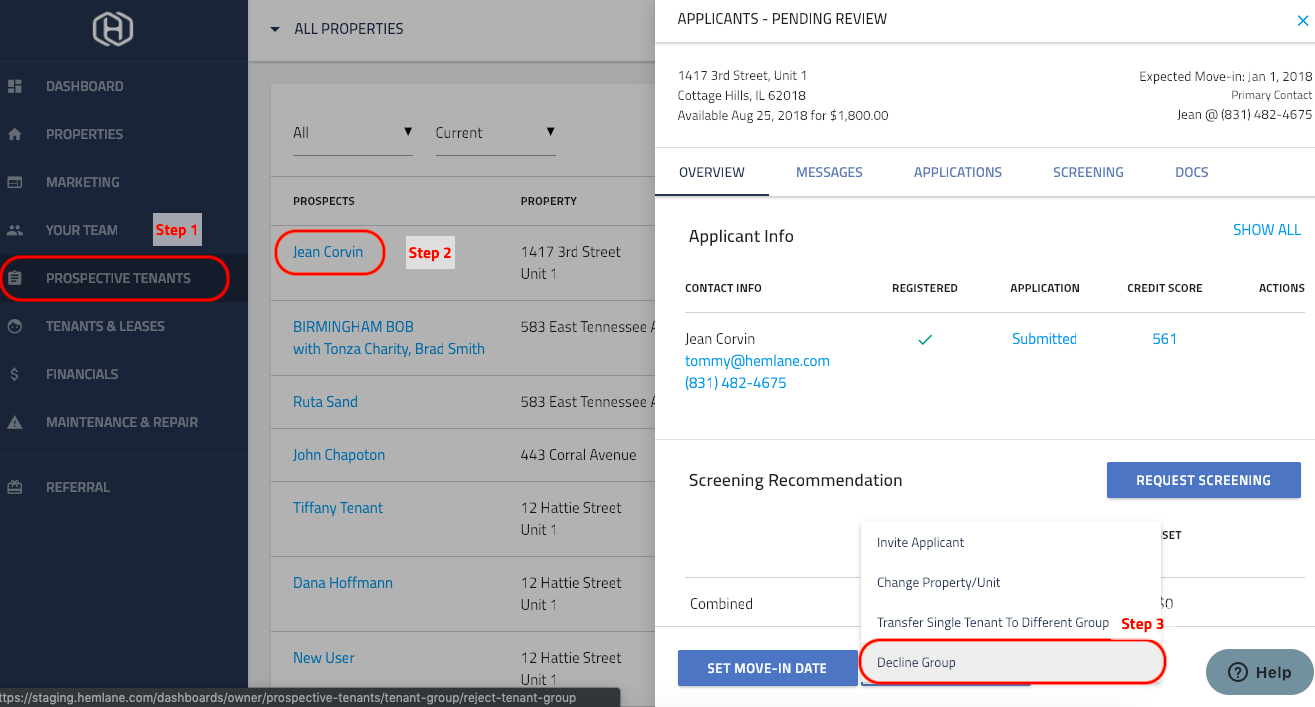 Also, here is a helpful article on notifying applicants that a property is no longer available.
Registered Tenant (entire group or only one roommate) - has a lease
If the tenant has been active in our system with a lease, then you want to click [Set Move-Out Date]. You will be able to select:
Move out the entire lease
Move out only one tenant
You can terminate immediately or set a future move out date. You also have the option to send notifications to the tenant on the move out.