It is very common to add a new bank account. Here are the steps to add a new bank account and then change the routing for all future recurring payment transactions.
Please note that any payments in transit may or may not route to the new bank account. It depends on how far along it is in the process of transferring from one bank account to the other. Each payment will list the deposit account, and you are able to check it there. Any complete payment cannot have the bank account changed.
I. Set up your new bank account
Please visit the Banks & Cards and add your bank account. A screen shot of the steps is shown below.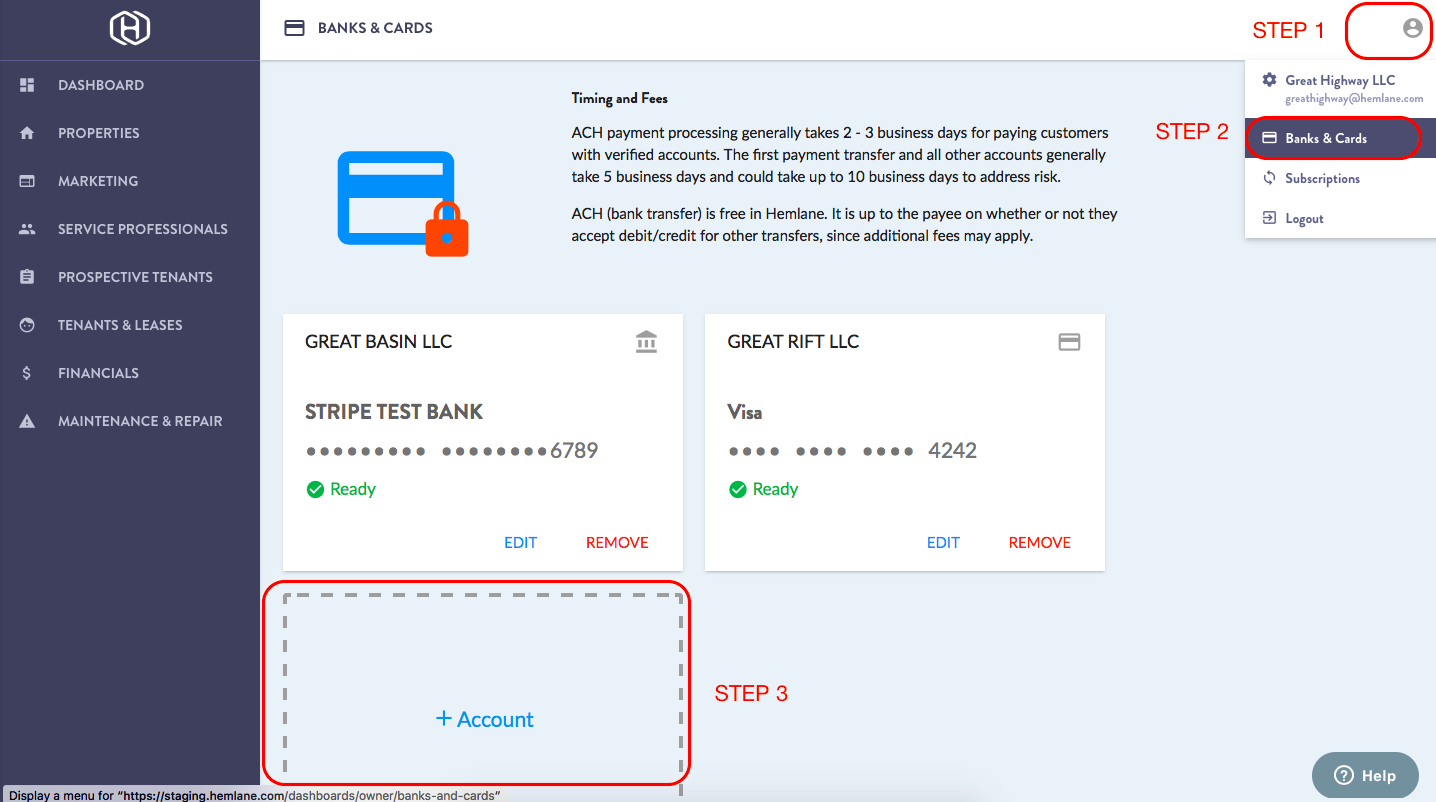 II. Change the routing on future payments (recurring)
Here are the steps to change the bank account:
Visit Financials on the left hand panel

Click Recurring on the top panel

Select Edit next to the recurring payment request you want routed to a new bank account

Click Change next to the bank account and select your new bank account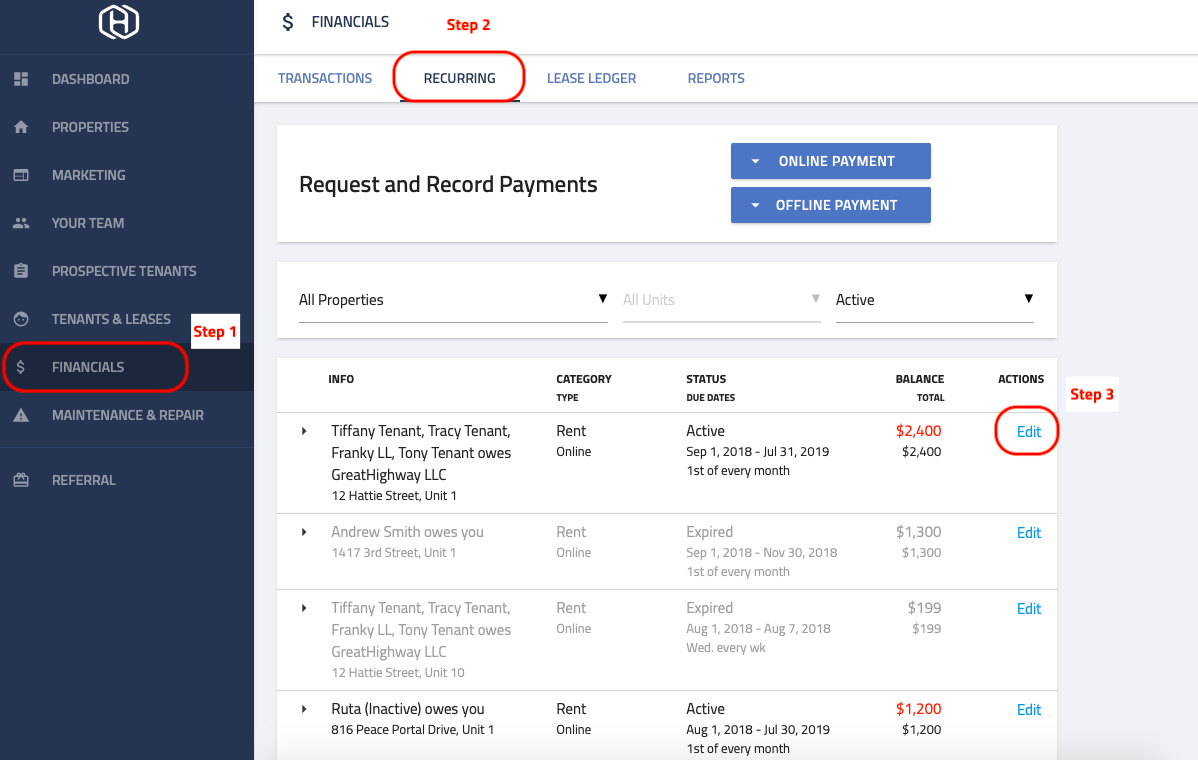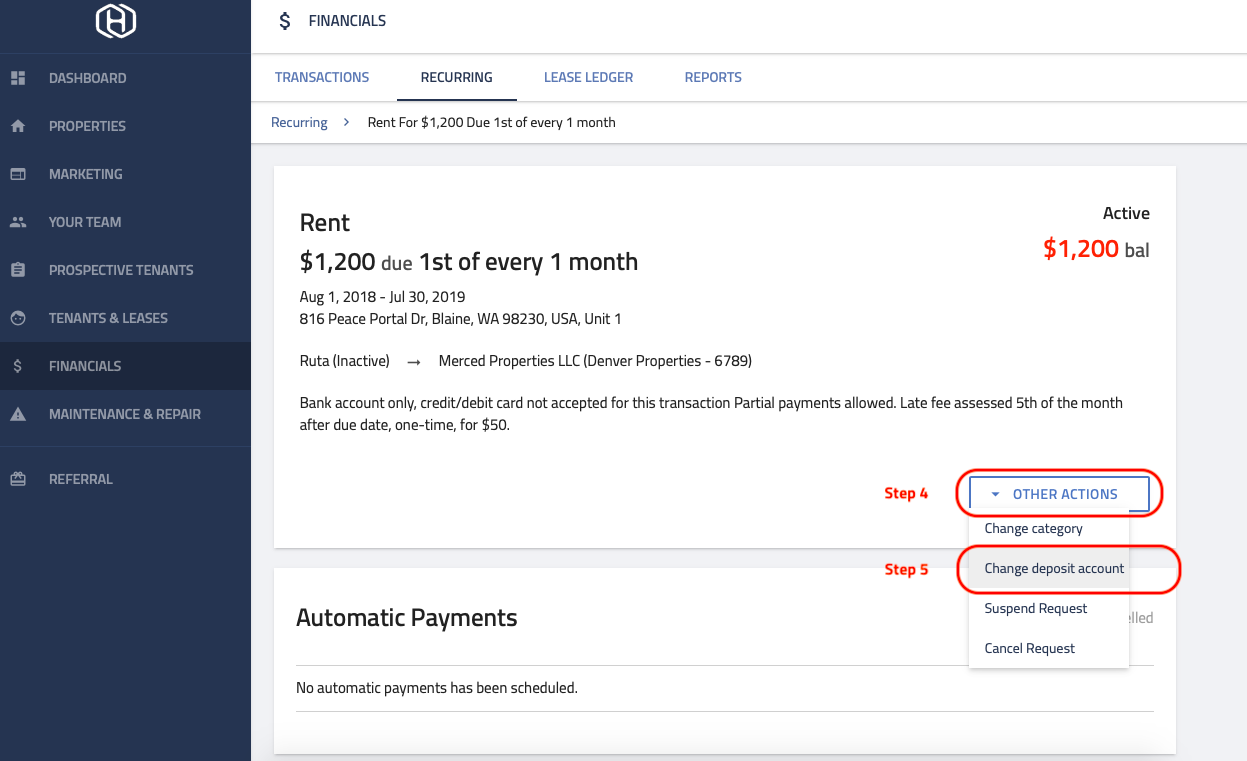 III. Verify any upcoming payments (transactions)
Any payment that is generated in the next 15 days will be under the transactions tab, next to the recurring tab. Please confirm that the deposit account has also been changed for these:
Visit Financials on the left hand panel

Click Transactions on the top panel

Select Edit next to the transaction you want routed to a new bank account

Check the bank account and if incorrect, click Actions and Change next to the bank account