Summary
We only partner with major banks to perform "Secure Online Verification" through bank login. If your bank is not listed on the list, click out of the pop up and select "Manual Verification." This process can take up to 2 business days, as we need to send some verification amounts to your bank.
Details

Most owners, managers, and service professionals request payments are sent via ACH (bank transfer). In most cases, you will not be able to pay with a credit or debit card due to the additional fees. Therefore, it is important to set up your bank account. The fastest way to set up your bank account is through the "Secure Online Verification" option.
When setting up your bank account in Hemlane, it will ask whether you want to perform secure online verification or manual verification. Since manual verification can take up to two business days, it is preferred to select the online verification process. This is what is selected in the below image: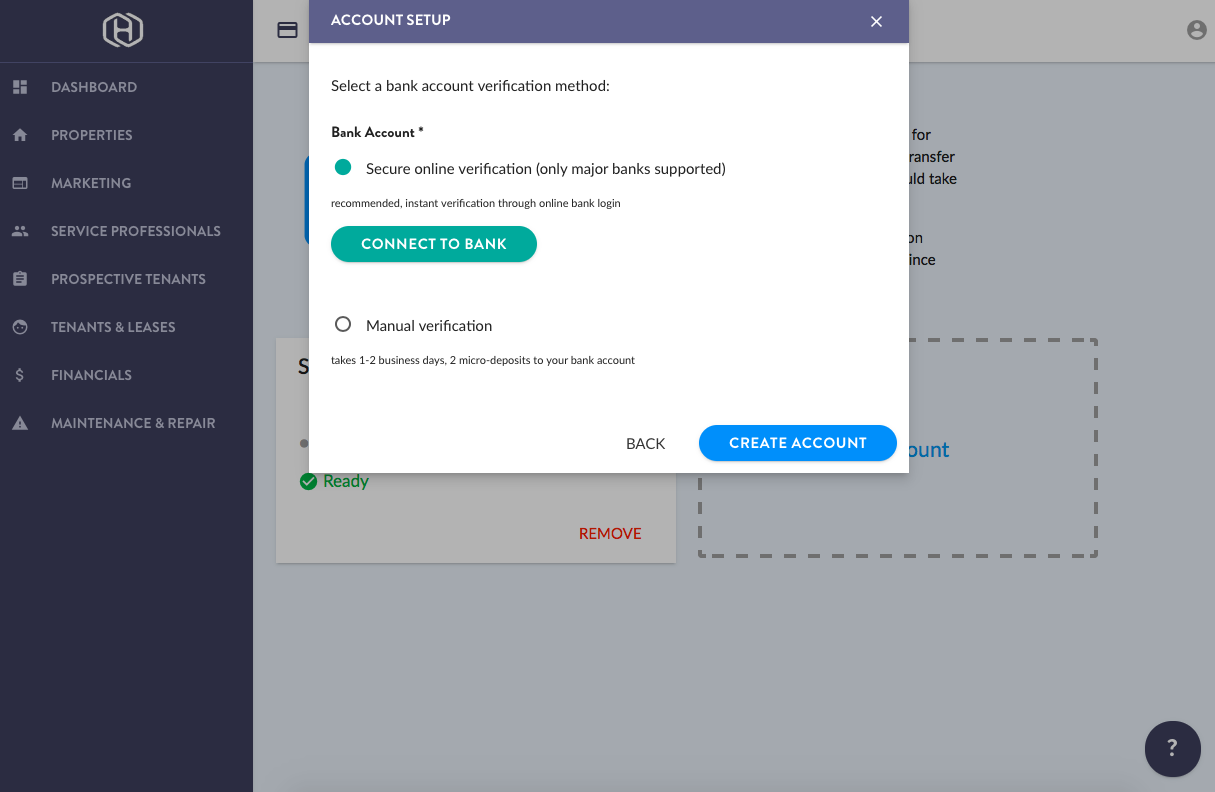 Once you select "Connect to Bank," it will provide you with a list of bank accounts that offer instant verification. If your bank is not listed, then click "View More" to see if your bank is offering instant verification.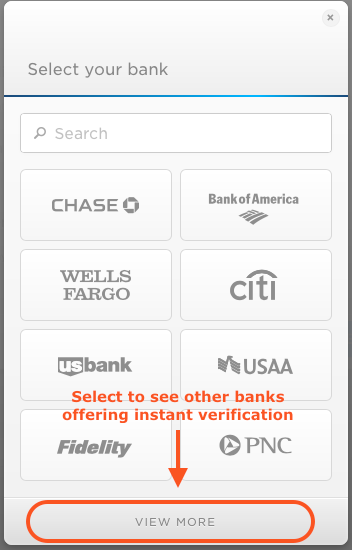 If your bank is still not listed in the list, then you will need to follow the manual bank verification process. Please check out of the "Select your bank" screen. Then, you will want to select the "Manual Verification" option.