There are different types of users you can add to your properties:
User

: Someone with access to the property (such as a property owner or your administrative assistant). You can control access for each person, such as providing access to only Marketing or only Financials.
Applicant: Someone interested in living in your rental but has not completed the leasing process (has not signed a lease agreement).
Tenant: Someone who is already living in your rental or is joining an existing groups of tenants in your rental. If an existing tenant group is adding a new tenant, you can request for the incoming tenant to complete an application and background check. 
Service Professional: Someone who is involved in your property management. They could be a leasing agent, inspector, plumber, or some other type of local professional.
Hemlane Professional: Someone who has an account on Hemlane. They are typically licensed agents who can support you with property showings, move in/out inspections, and other property management tasks like lease negotiations, meeting with a repairman, and quarterly inspections.

Please note: You can only use Hemlane Professionals if your property is listed on the Smart package. Hemlane Professionals sometimes charge a fee for tasks to other Hemlane users, and typically charge a one-off, a la carte charge for the specific tasks undertaken.

Click the following links to take you quickly to a specific area of the article:
1. Adding a User
Step 1: Select Your Team on the left side main menu
Step 2: Click "Add Service Pro or User" and then select [+User]

Step 3: Set user preferences and properties
"Permissions" lets you give them access to different sections of Hemlane.

You will also be able to select which properties the user can access. 
Step 4: Select notification settings 
If you do not want the member to receive the day-to-day notifications (e.g. a newly submitted maintenance request), then you will want [Notifications] off.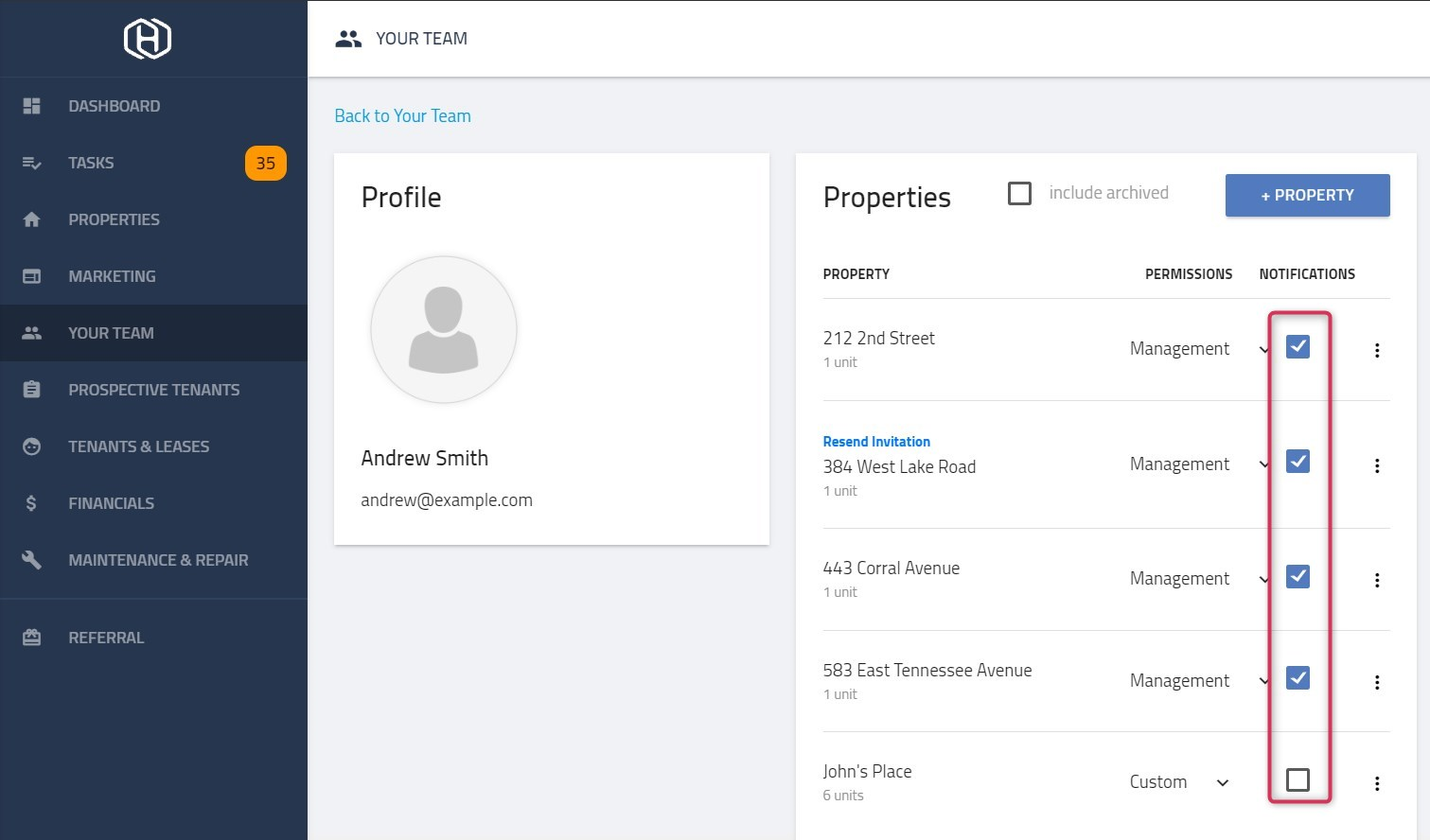 Step 5: The new user will need to login and accept the invitation by clicking [Accept] from the member dashboard. Here is a helpful video for new users to view when they are creating their account.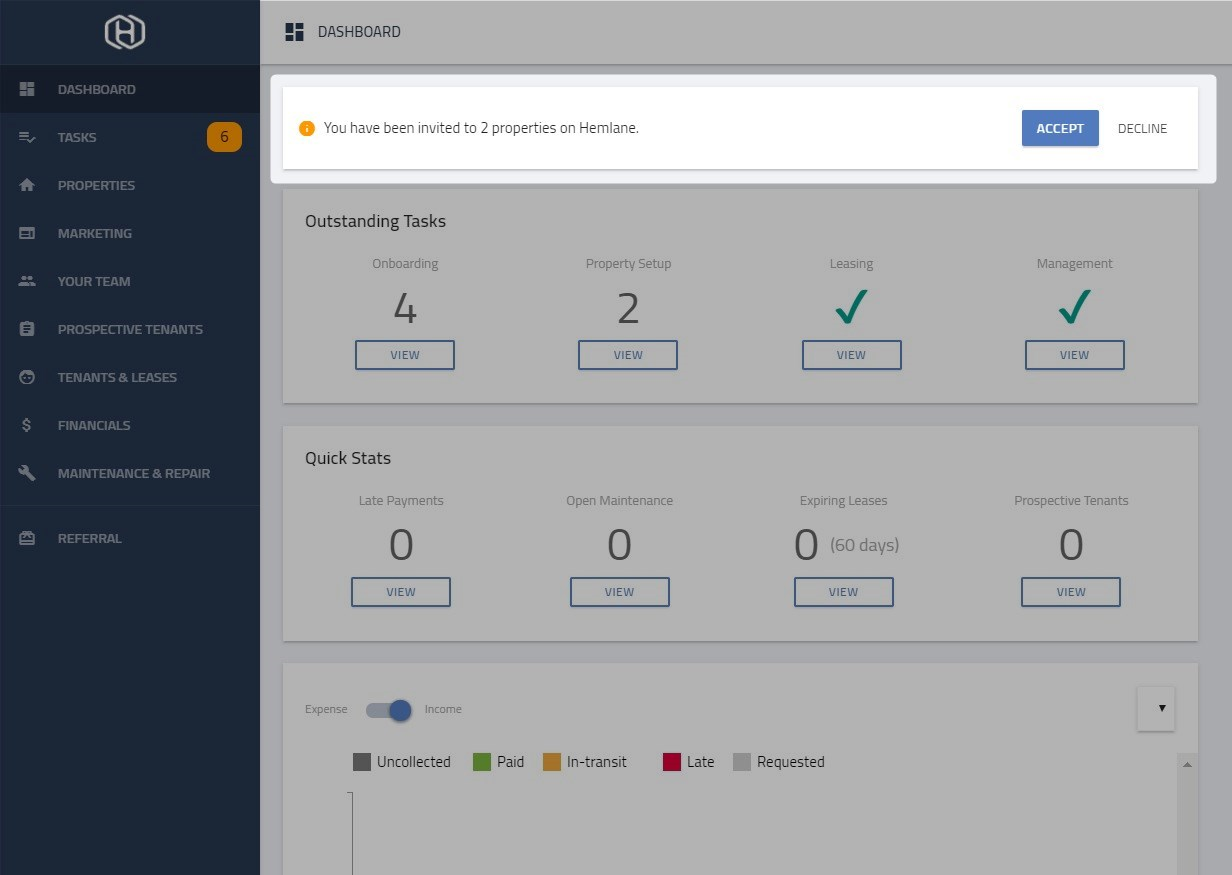 2. Adding an Applicant
Step 1: Select [Prospective Tenants] on the left side panel
Step 2: Click [Add/Invite]

Step 3: Click either "Invite Applicant" or "Add lead" 
Step 4: Fill out user's information on the pop up window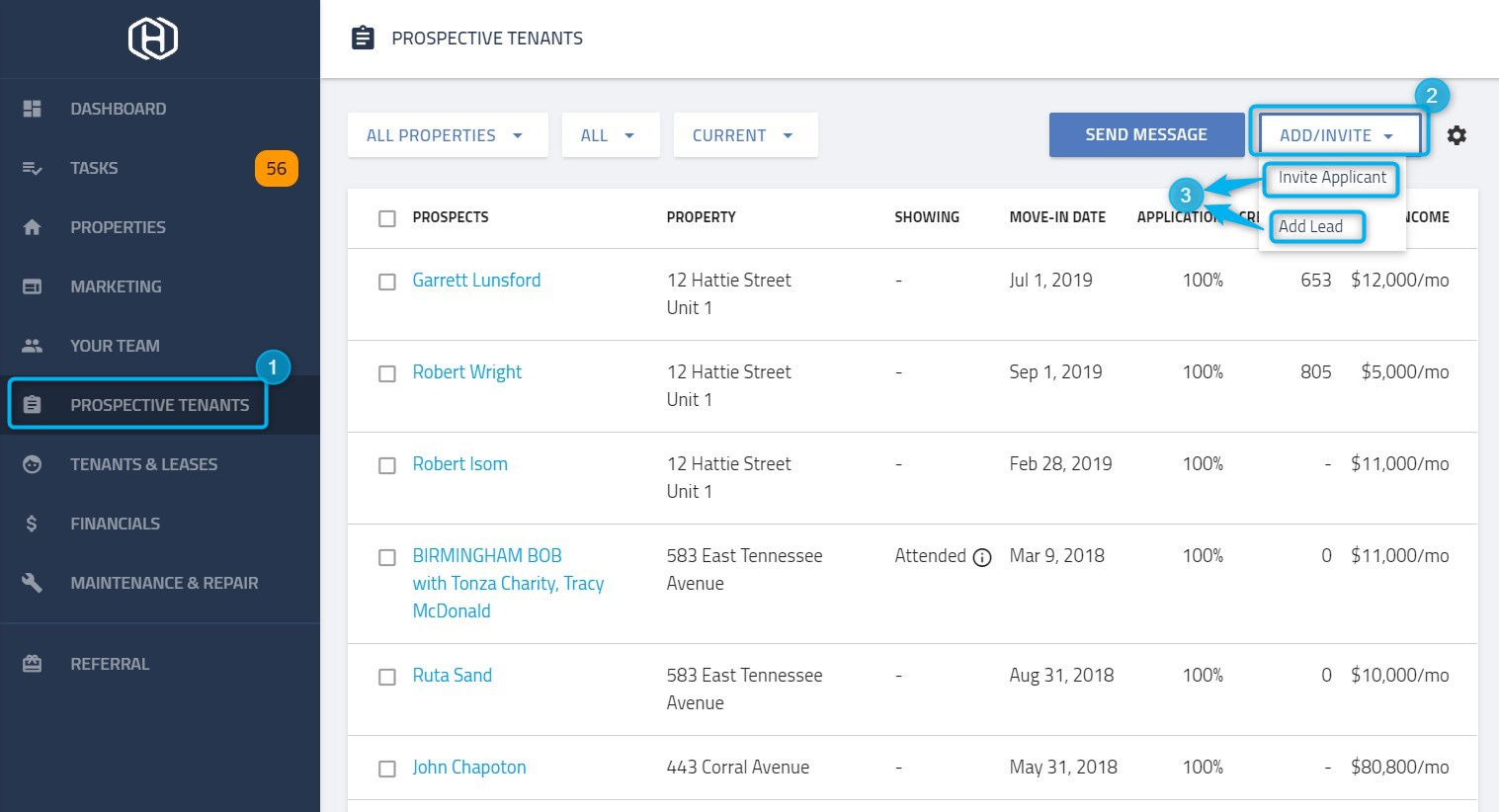 3. Adding a Tenant
Step 1: Select [Tenants & Leases] on the left side panel
Step 2: Click [Invite Tenant]
Step 3: Fill out user's information on the pop up window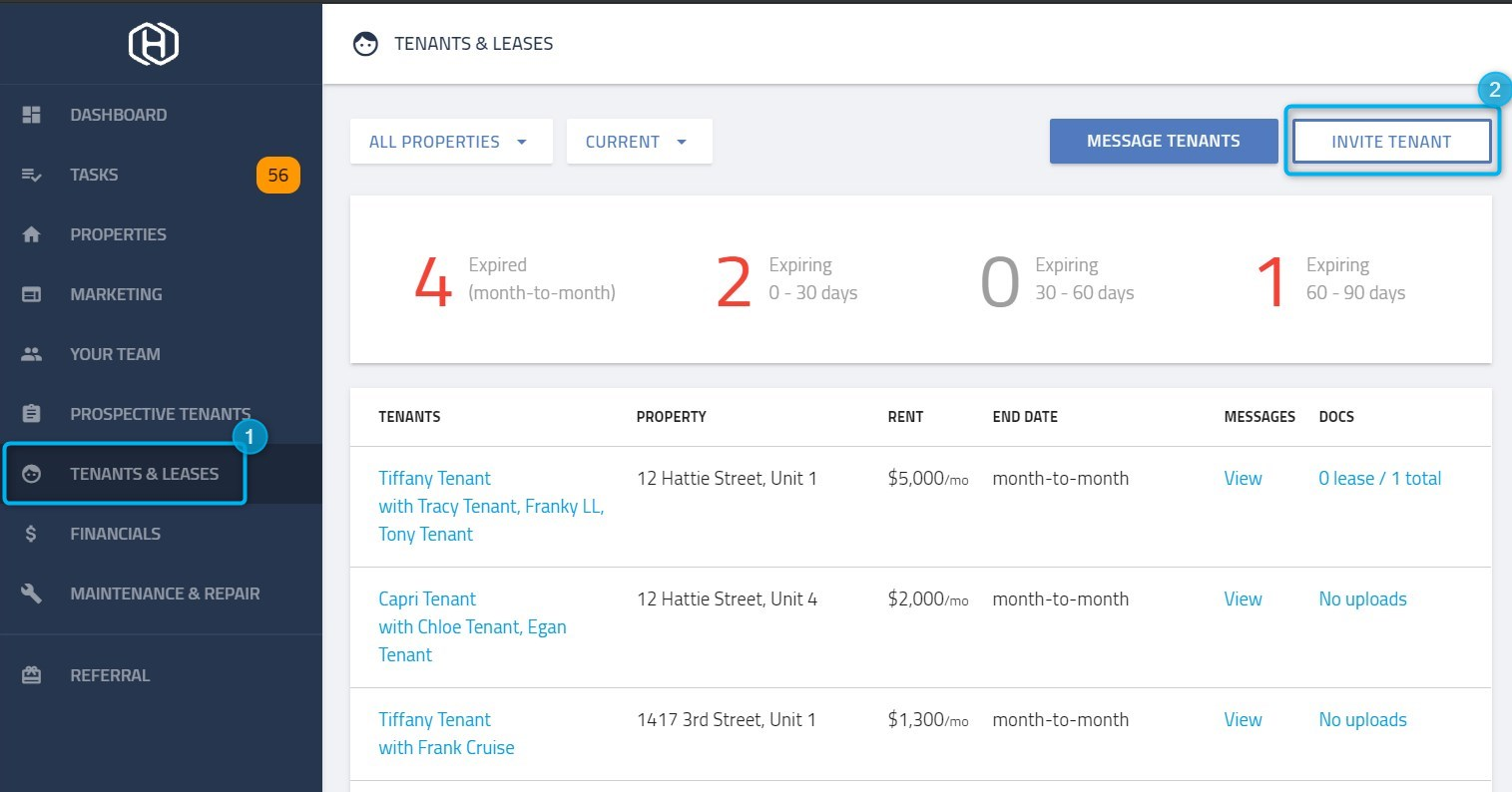 Key words: new user, add to property, applicant, tenant, lead, user