We make it easy to combine applications. After the first tenant applies, you can add a second applicant (an additional resident) or a co-signer (someone financially responsible), via the following steps:
Step 1: Select [Prospective Tenant] on the left hand panel
Step 2: Find and click the name of the existing applicant, to which you want to add this applicant or co-signer
Note: You can only add another applicant or a co-signer to someone who has been invited to apply. If the tenant listed is a lead (came through our marketing channel but has not started the application process), then you will want to first invite that person as an applicant. Then, you can invite the second applicant and/or co-signer.
Step 3: Click [Other actions] --> Invite Applicant at the bottom of the screen
Step 4: Fill in Name & Email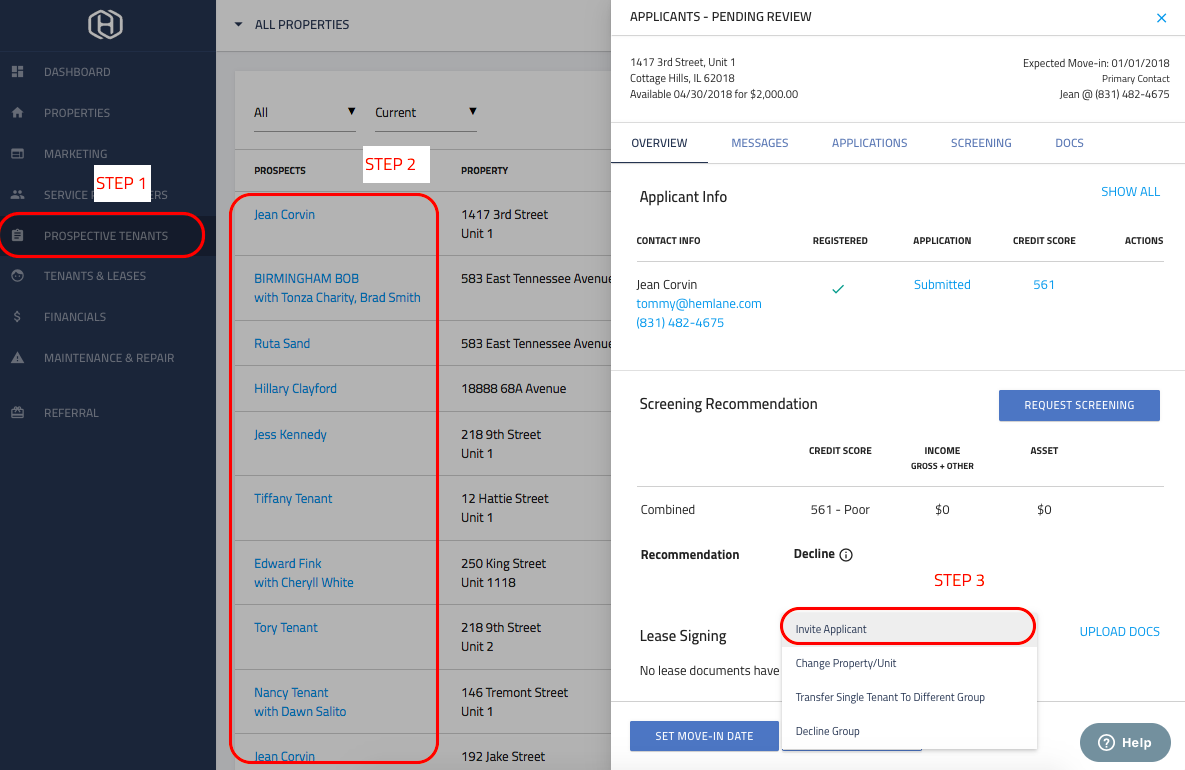 What does an co-signer need to complete in the application?
An applicant should fill out all sections of the application. A co-signer only needs to fill out the following portions of the application:
Employment
Bank Information (assets)
Pay stubs (uploaded)
Bank statements (uploaded)
We also recommend that you [Request Screening] on both applicants and co-signers.