Hemlane's financials is in real-time, allowing you to confirm the status of a payment.
Status Definitions:
Incomplete: There is still an outstanding amount on the balance owed
Note: If a partial payment has been submitted, you will see a "Partial Payment" tag below the balance total
In Transit: The payment has been submitted, but funds have not been transferred to your bank account yet. Click here to see how long it takes for funds to transfer.
Scheduled: The payment has been scheduled for a future date.
Complete: The payment has succeeded and has been deposited into your bank account.
How to view the status and/or expected arrival date of a payment:
Step 1: Select Financials on the left side panel
Step 2: Confirm you are under [Transactions] from the top panel
Step 3: Use the Filters (e.g. Property) to drill down (helpful if you have a lot of transactions)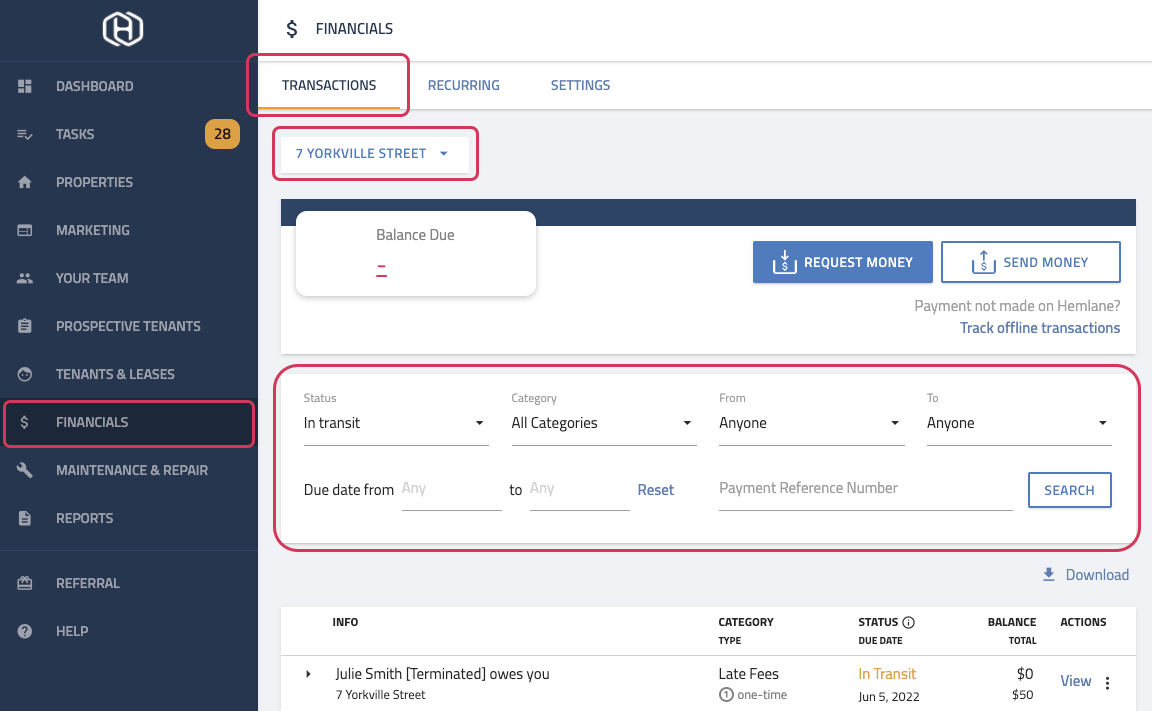 Step 4: Find the specific transaction
Step 5: Click the triangle to view the payments that have been made or scheduled and the estimated delivery date
Below are examples of an Incomplete, In Transit, and Completed transactions: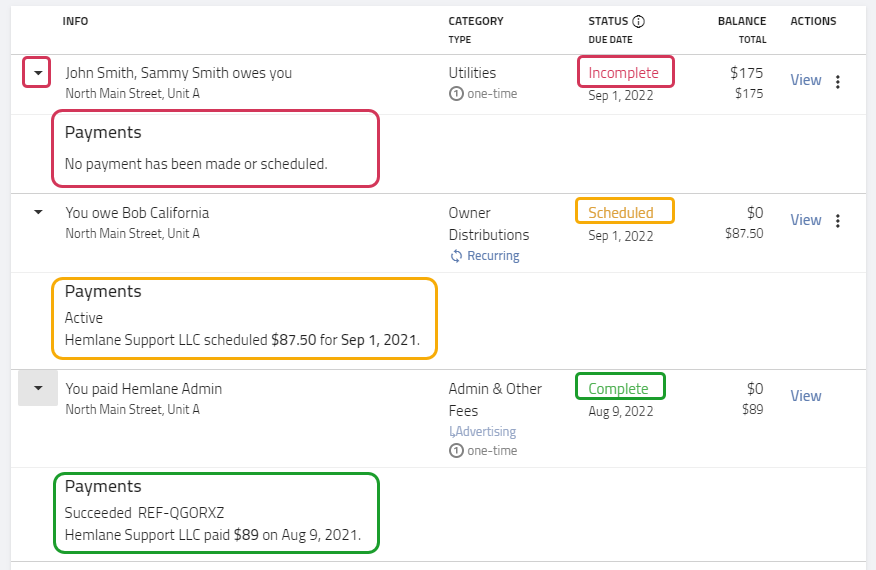 Below is an example of an expected arrival date:

Keywords: check status of payment, check late payment, check if payment is complete, check if payment is made