To confirm whether a tenant has set up auto-payment (against a recurring request):
Step 1: Select [Financials] on the left hand panel
Step 2: Click [Recurring]
Step 3:  Check your active requests and look at the "Amount" column. Each request will have two rows:
Top row is the amount requested

Bottom row is the amount remaining "(Remaining)"
If the amount remaining is blank ($0), then the tenants have set up the rent on auto payment. If there is an amount underneath the top amount, then the tenants have not set up auto payment for their rent.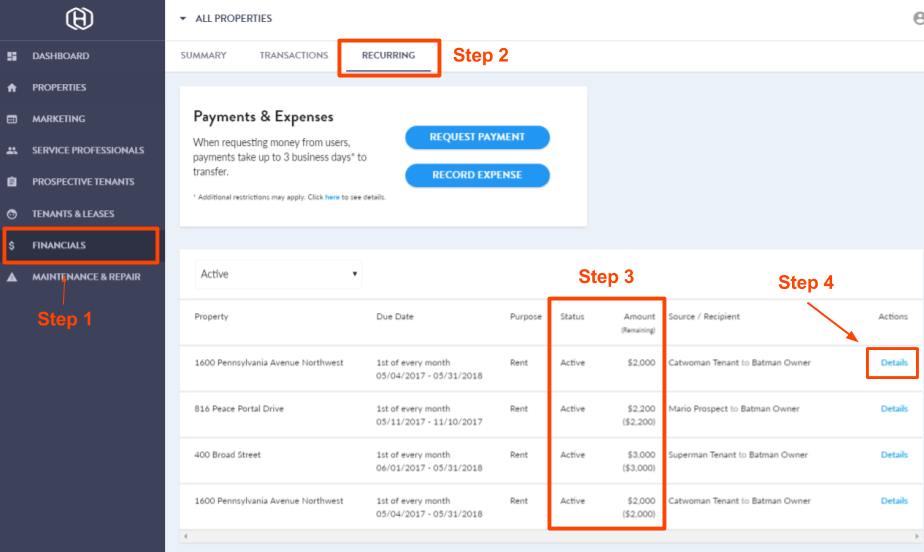 Step 4: To view the details, you can click [details] on the far right of the payment request line. At the bottom of the page, it will let you know the details behind the active payment.