Yes! Tenants can pay via credit or debit card but additional fees apply for either the tenant or the owner requesting payment. All major credit cards are accepted, including American Express (AMEX) and Discover. The owner will choose who will pay this additional fee of 3% of the amount paid during the payment request creation.
To accept credit & debit card from tenants:
Step 1: Request a payment (rent example in this link)
Step 2: Select 'Allow credit/debit card payment (additional fees may apply)' and choose if the payor or payee will be paying the fee. Hemlane defaults the payor paying this additional fee.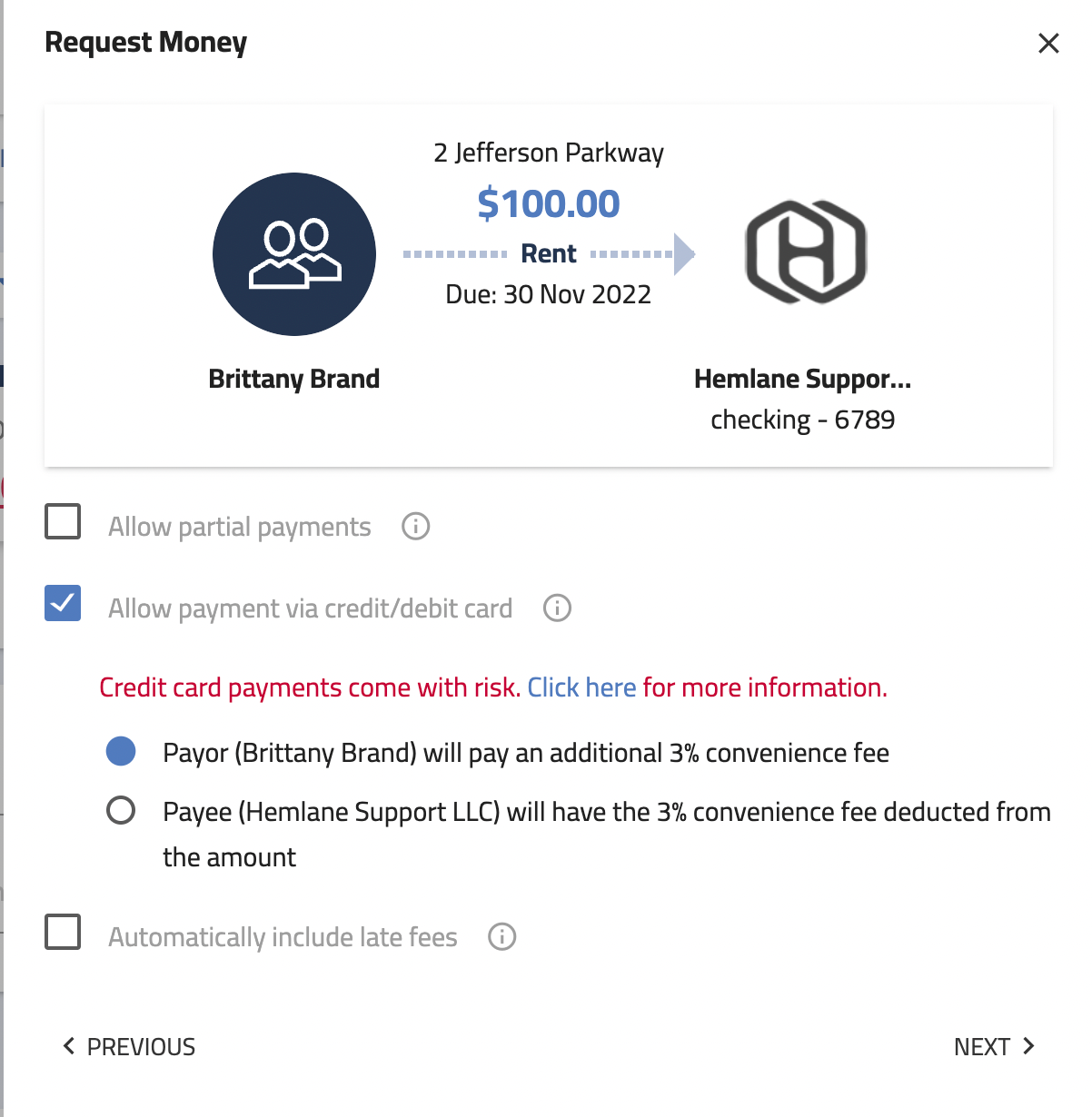 Step 3: When the tenant goes to submit the pay online, they will be notified whether or not credit/debit card payments are an option.
If they choose to pay via credit/debit card they will be warned during the time of payment of this additional fee before confirming their payment choice: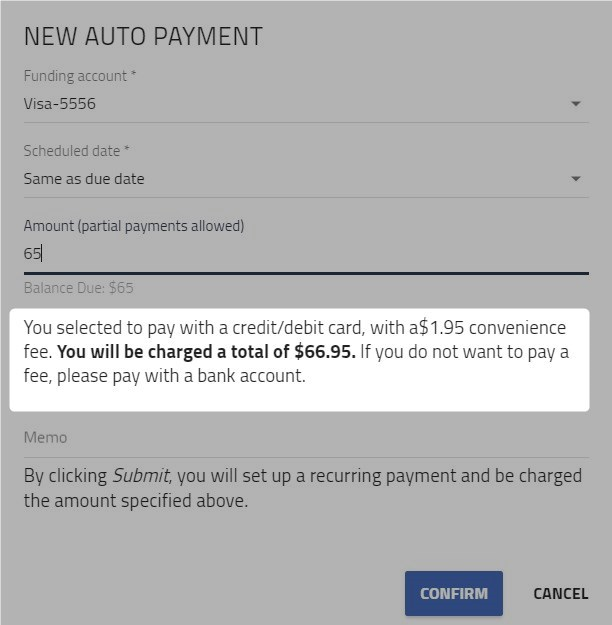 Step 4: This additional convenience fee will also appear on the payment request details after the tenant confirms payment

Please note: In the event of a payment dispute on a credit card, the receiving user will be subject to a 3% fee.
Keywords: credit, debit, cards, payments, convenience fee, 3%, pay rent, pay credit, mastercard, visa, AMEX, american express, discover