To verify your bank account, we send two micro deposits to your account. These amounts will reach your bank account within 2 business days of setting up your account. If you cannot see these amounts then try one of the following steps:
Step 1
Ask the bank for a bank statement (showing line item by line item), during the time period when you added your bank account. You will want to check the debit section, not the credit section. Confirm whether or not you see a HEMLANE DEPOSIT there. These deposits should be under $1.
Step 2
If you still do not see the deposit in you bank account, then delete the bank account from Hemlane and start over again (with the micro deposit).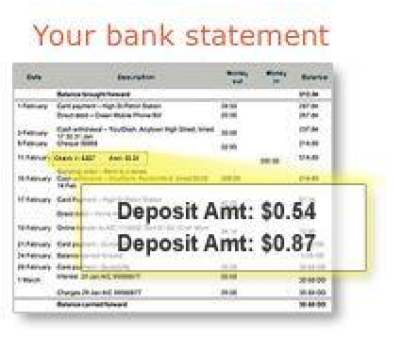 Note: If you are using a Charles Schwab account, they have two routing and account numbers. The most commonly displayed routing number only allows deposits (the micro deposits), but may not allow you to pay. It is best to confirm with Charles Schwab directly on the correct routing and account number.
Keywords: micro deposit, microdeposit, bank verification, deposit bank