Hemlane understands the urgency of turning over your rental property between tenants! While our standard Complete subscription package does not offer this service, we have an add-on called Rent Ready⁺.
What is Rent Ready⁺?
Rent Ready+
$350 purchased as an add-on
We source, coordinate, and quality control the service professionals who will perform turnovers, from minor repairs to replacements to move out cleaning. Please note, our pricing does not include the actual costs of repairs and cleaning. Click here to learn more about the types of work we can coordinate in our Rent Ready⁺ service.
How can I submit a Rent Ready⁺ request?
Step 1: Click [Request a Leasing Team] within the Your Team section on the left side main menu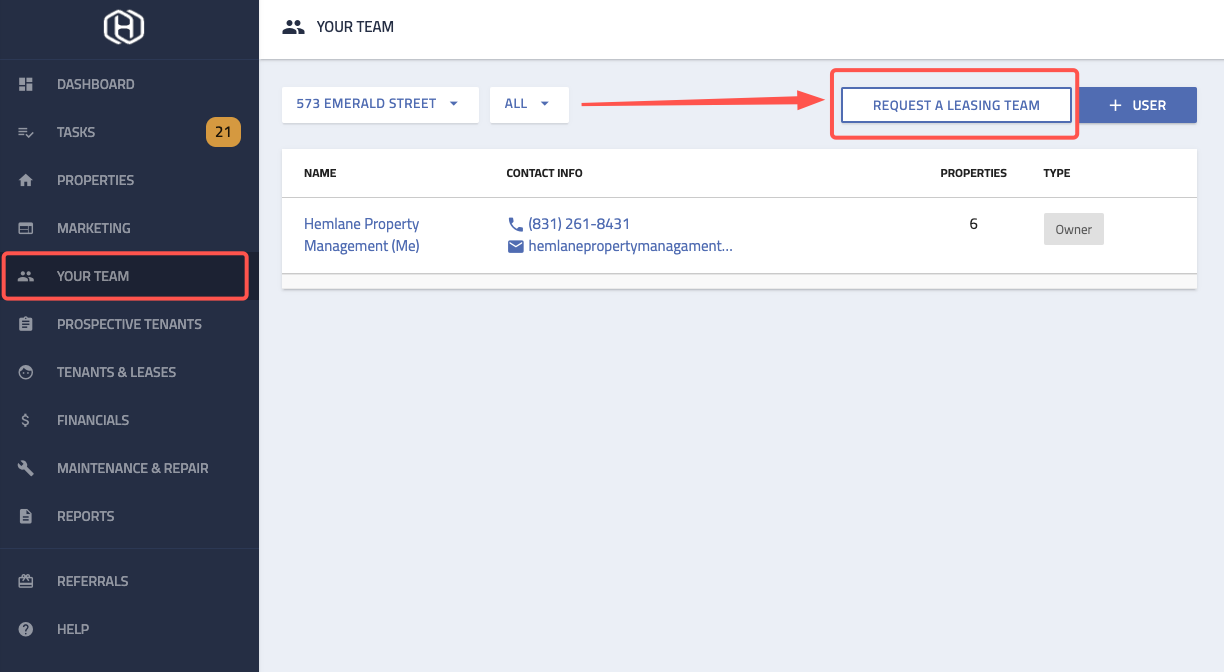 Step 2: Select [Get Started] beside Leasing +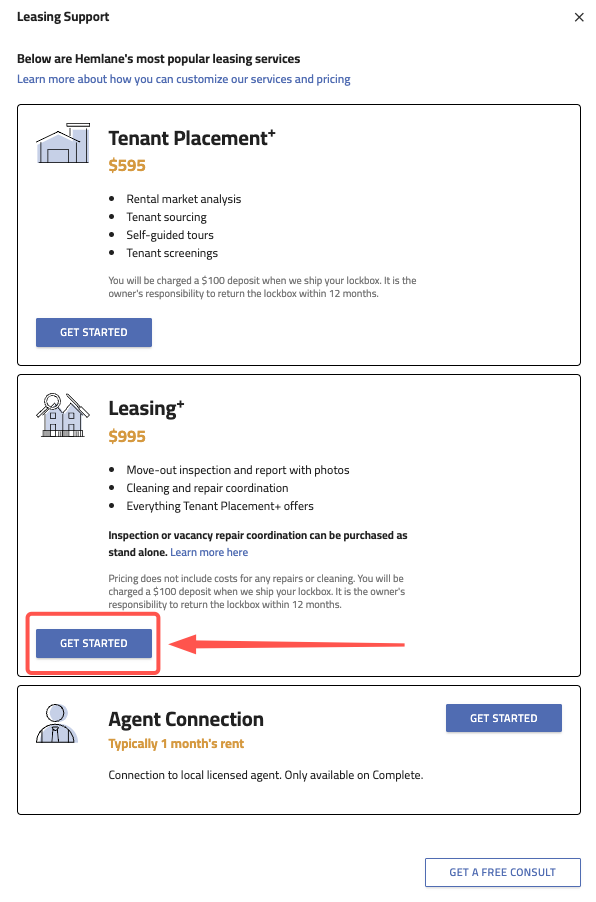 Step 3:
Select the property address, uncheck the Leasing
+
box, then select the boxes for Rent Ready
+
and Inspection
+
, then click [Next]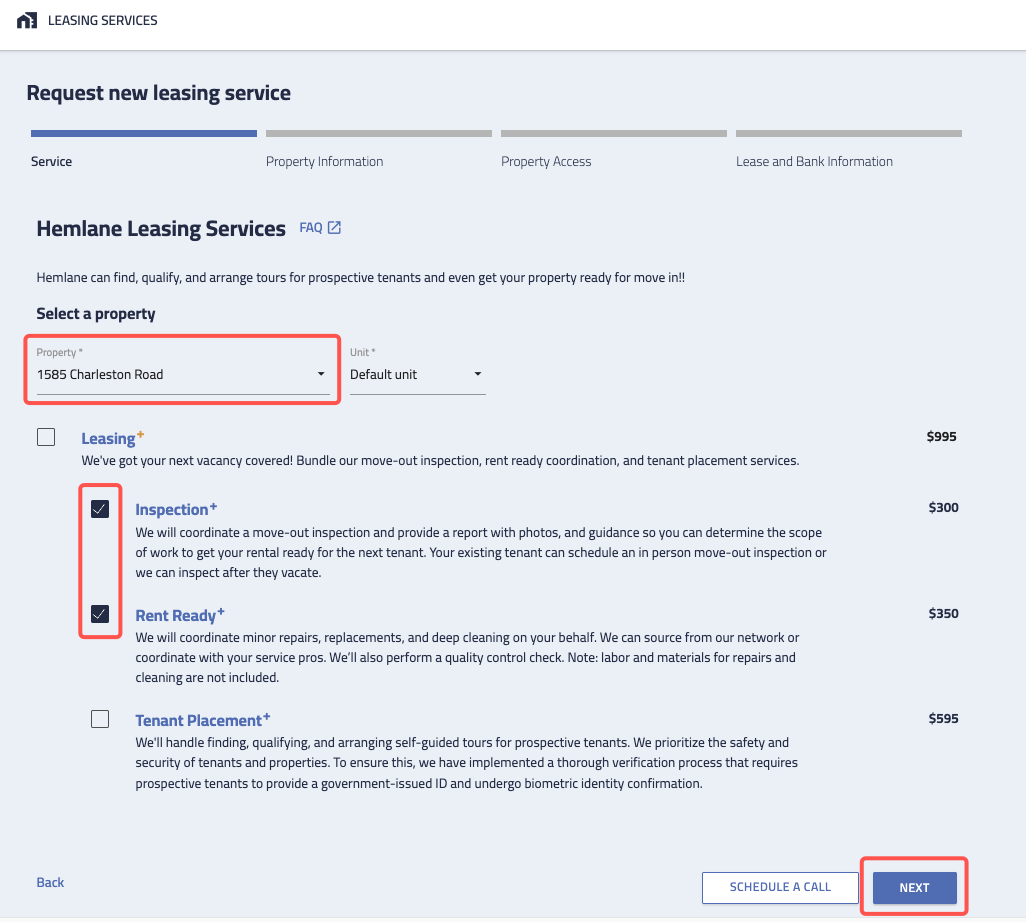 Step 4: Fill out the property details (beds, baths, etc), then click [Next]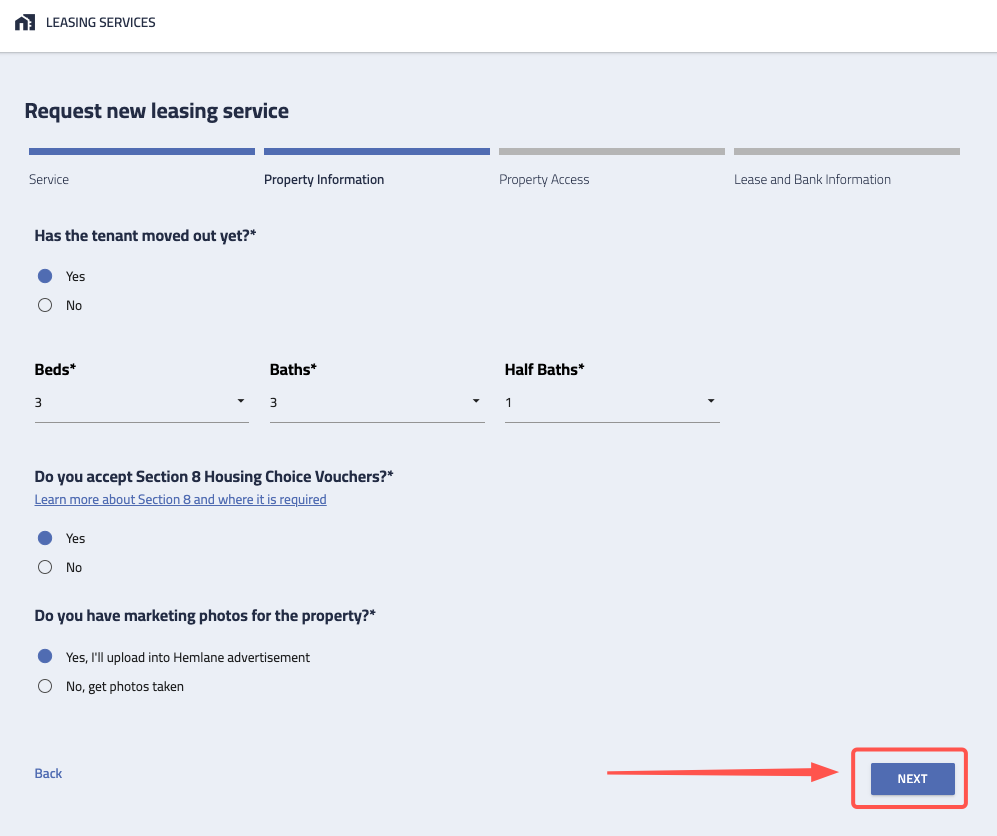 Step 5: Let us know how we can access the property, then click [Next]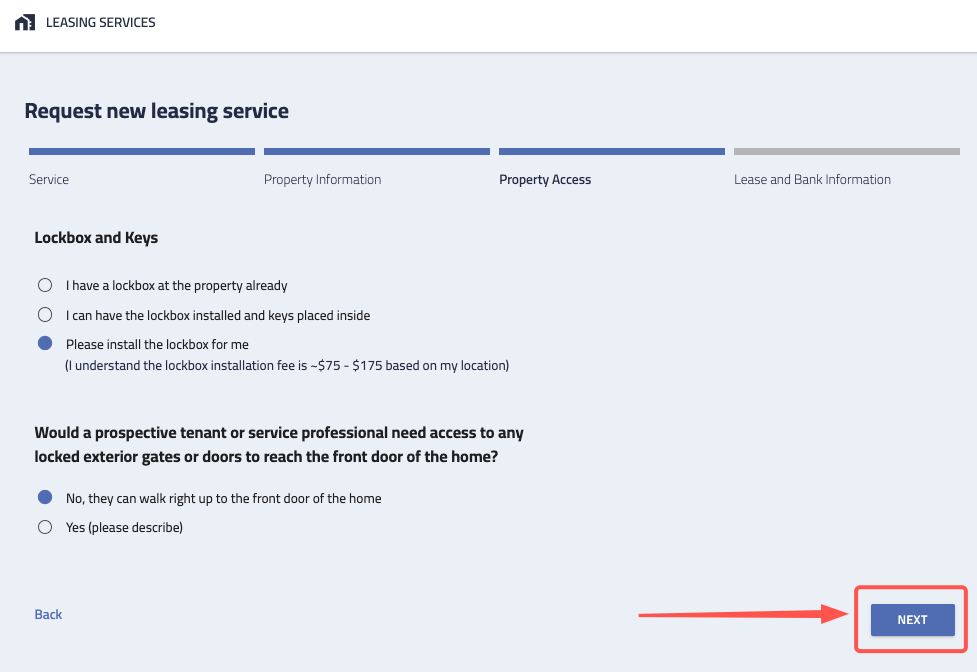 Step 6: Let us know if you have a lease template, confirm the bank account you wish to pay with, then click [Finish]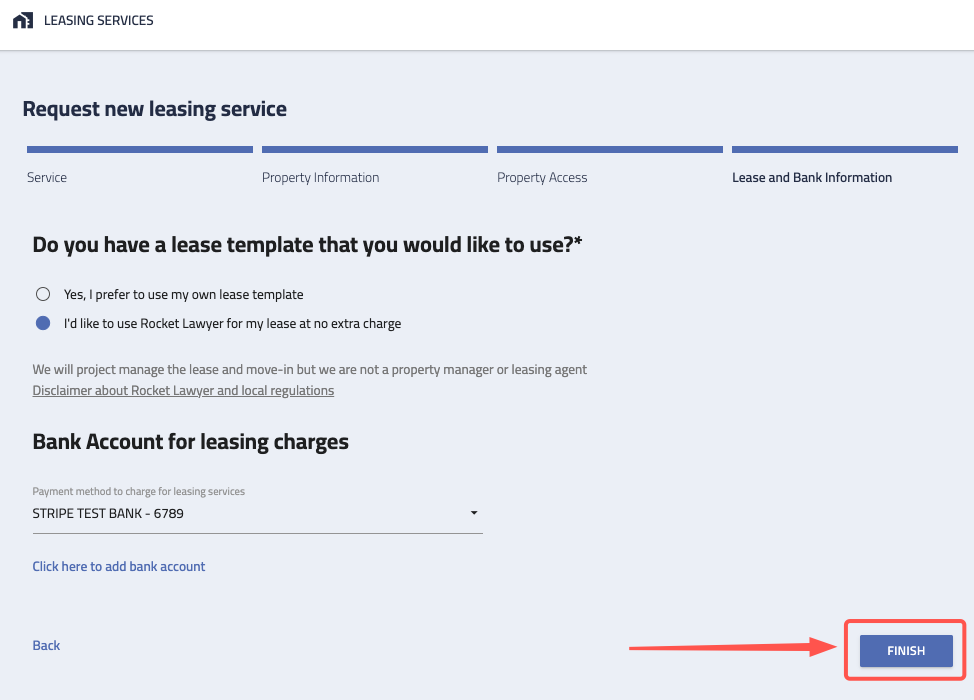 Our team will be in touch within 2 business days to confirm your next steps!