Hemlane gives you the ability to view your active Eviction Guard⁺ or Pre-Eviction⁺ request through our Services tab. To view the status of your Eviction request:
Step 1: Navigate and select your Services tab
Step 2: Select the Eviction⁺ sub-category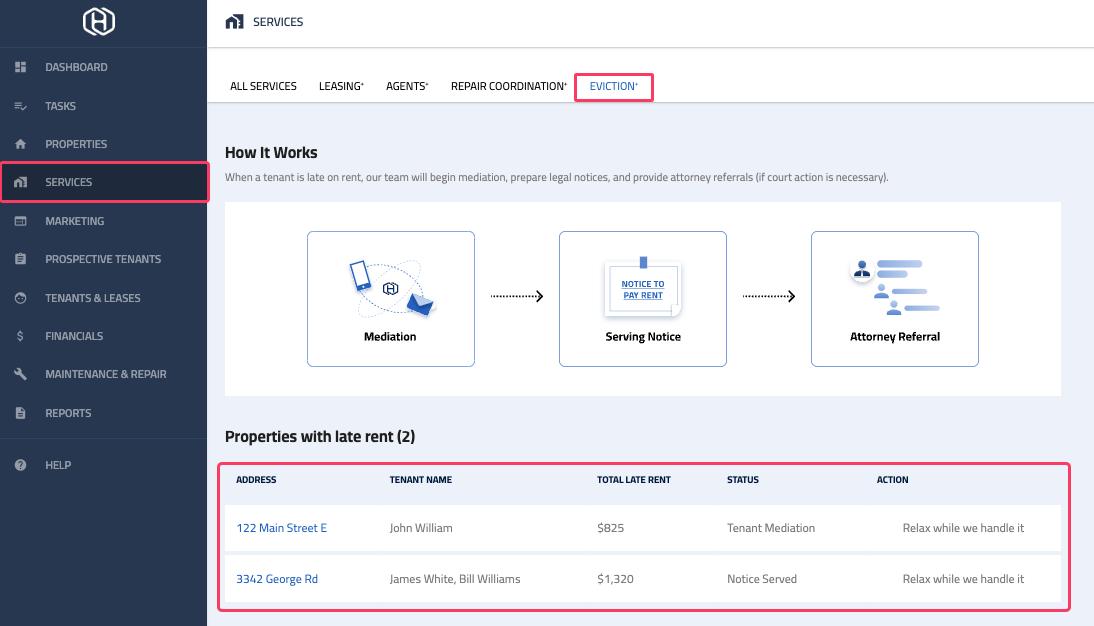 Step 3: Under Properties with late rent, you'll find all your current open requests and the current status.
If you have any questions about the current status of your request, you can contact notices@hemlane.com.
tags: eviction status, eviction guard, eviction, pre-eviction, services