Hemlane makes it easy for you to invite new tenants, move out existing tenants, and transfer tenants to different properties. If you are looking to invite a tenant to an existing lease, then here are the steps:
Setting up roommates and co-tenants
Step 1: Select [Tenant & Leases] on the left hand panel
Step 2: Find and click the tenant's lease, to which you want to add another tenant
Step 3: Click [Actions] --> Invite Tenant at the bottom of the screen
Step 4: Fill in Name & Email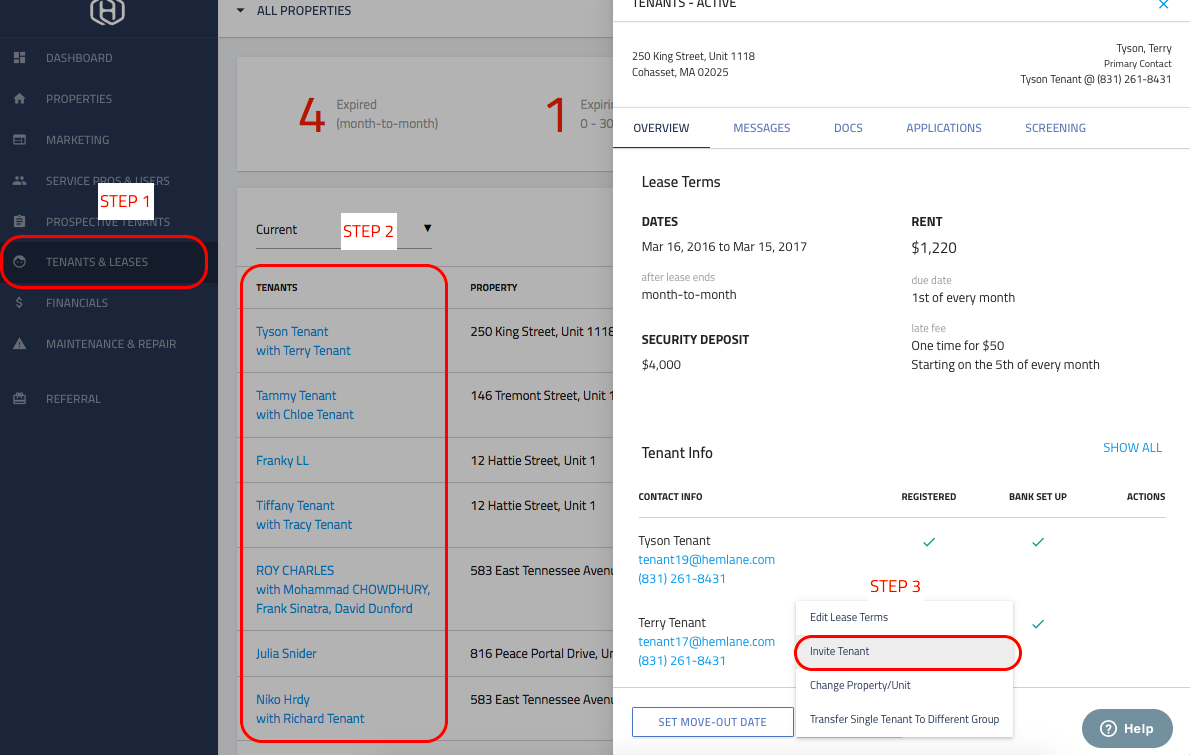 Requesting applications from new roommates and co-tenants
Once you select the [Invite Tenant] from the screenshot above, it automatically has a checkbox for "Pre-approved," which means no application is required. You can uncheck this setting, and Hemlane will ask if you want them to complete an application, tenant screening, or both.
Paying rent separately
By default, all rent collection is set up with "partial payments accepted." This means that the tenants can split the rent. If you do not want tenants to pay separately, you can select the option of "Partial payments not allowed" under Financials --> Online Payments.
keywords: co-tenant, tenant, co-signer, roommate, second tenant, co-tenant