At Hemlane, we know that it is common to have a separate bank account for each of your rental properties. We allow you to add as many bank accounts as you would like, without any additional fees. Here is are the steps to add bank accounts and route deposits to each one.
Step 1 - Setup your bank accounts
You can add each bank account under the "Banks and Cards" section. Each bank account can have a different nickname to remind you of its associated property (or portfolio).
Step 1: Hover over your name in the upper right-hand corner
Step 2: Select Banks & Cards from the drop-down menu
Step 3: Nickname each account for easy organization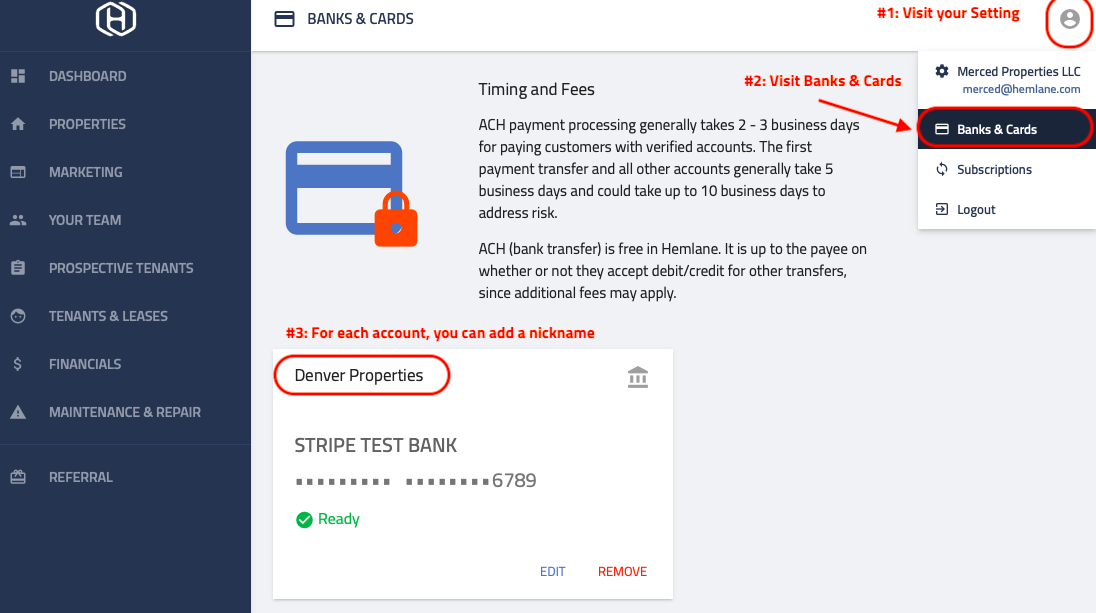 Step 2 - Request Online Payments
You can request online payments at any point under the Financials section. For rent which is requested each month, you will want to [Request Money] and select the recurring option to automatically invoice the tenants every month until their move out date.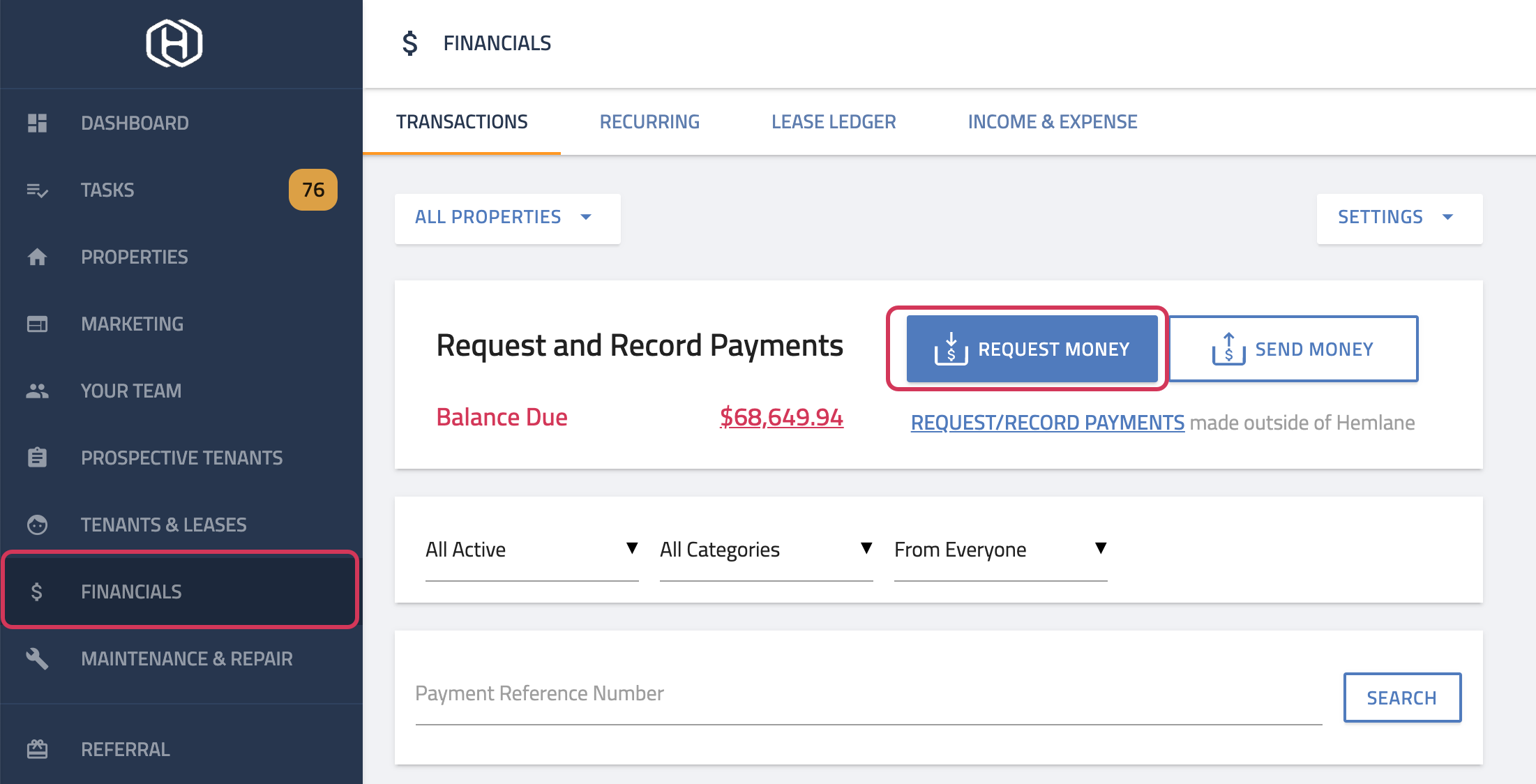 Step 3 - Determine the bank account routing
Once you select the property and payment details, it will ask where you want to send the payment. This is also known as the "Deposit Account". You can select the one for that particular property or portfolio.