Security deposits are common payments made by tenants upon move-in. It allows the owner to hold fees in case of damage, neglect, or non-payment. The funds are then returned to a tenant after they move out with any necessary deductions for cleaning, repairs, or violations to the terms of the lease agreement. 
Common types of deposits:
Security deposit
Cleaning deposit
Pet deposit*
Holding deposit
*Please note that if you call it a "Pet Deposit", then you must prove that the pet caused the damage. To get around this, many owners will combine the pet deposit into the security deposit to avoid having to justify what caused the damage during deductions.
Each state differs in their security deposit return laws. Please visit our State Laws to see the various requirements by state.
To reimburse a tenant for their deposits, please:
Step 1: Navigate to the Financials tab on the left side main menu 
Step 2: Click into [Online Payment]  
Step 3: then [Refund to tenant]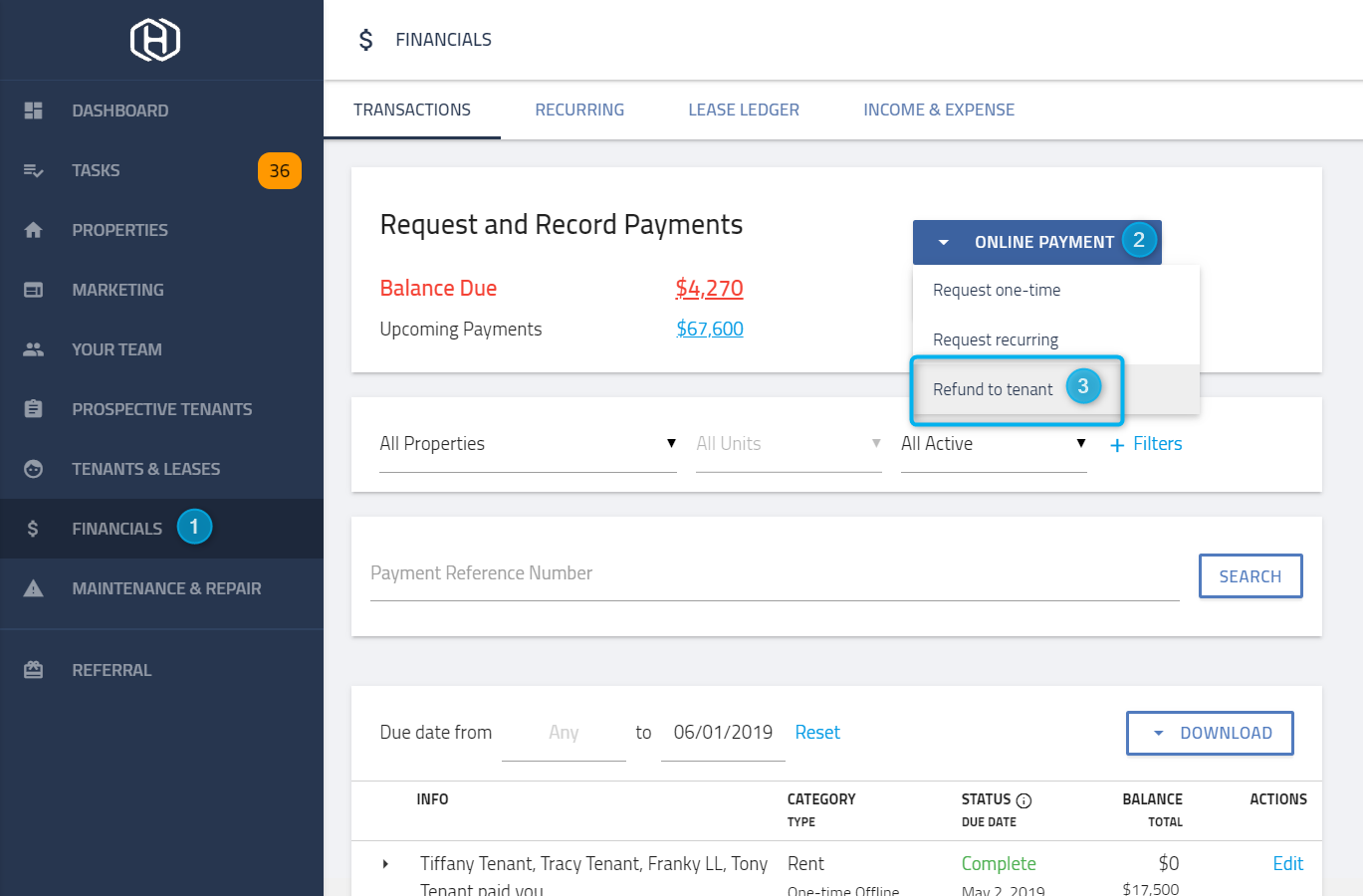 From here you will be able to choose the property, tenant and category of this refund (such as Security Deposit) and amount of the refund.
Helpful Tip:
Don't forget there is a memo area allowing you to document any deductions that might have occurred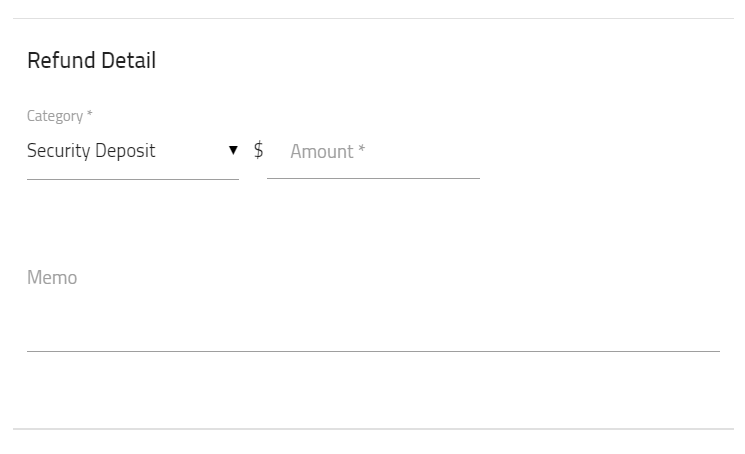 Step 4: Lastly, choose the bank account you will be refunding the tenant from and click "refund" to complete the transaction.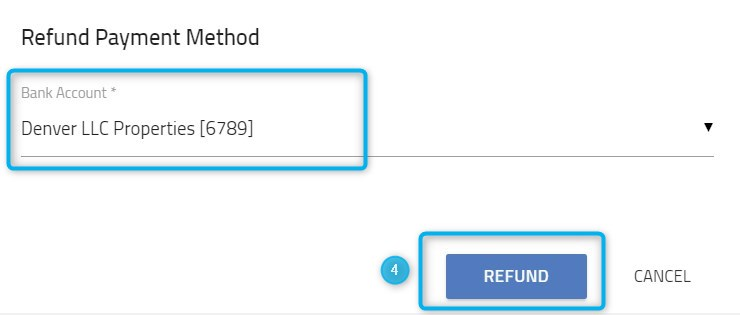 The tenant will then receive a notification to accept this refund. We ask the tenant which bank account they'd like it deposited into from the current list of bank accounts connected within their Hemlane account.
Common Questions:
Question: How can I reimburse multiple tenants?

Owners can disperse the entire deposit back to one tenant for dispersal or create individual returns for each tenant and their portion of the deposit.  Most landlords perform an even distribution or percentage based return based on how the tenants' originally paid the deposit. 
Question: What if my bank account is not connected to Hemlane to accept the deposit return?
Tenants are able to accept this return to any bank account connected within Hemlane. They can also connect a new account and choose to receive the funds there. 

Question: As a property manager why am I unable to return the security deposit to the tenant?
A refund can only be returned from the bank accounts associated with your Hemlane account. If you are an Admin for a property and someone else is having the funds go from their account, then they need to initiate it. For security purposes, we cannot allow funds to transfer out of an account that is not your own. 
keywords: refund, security deposit, deposits, return to tenant