Prospective tenants are often requested to fill out a screening report or comprehensive background and credit check. These reports are soft-pulls meaning they will not effect a tenant's credit score. The fee for this research and reporting is $40 and is charged to the tenant, both the tenant and the owner receive copies of the screening report.
The $40 fee for screening is non-refundable from Hemlane
Notice regarding the non-refundable $40 fee for screening is sent in the email notification as soon as screening is requested: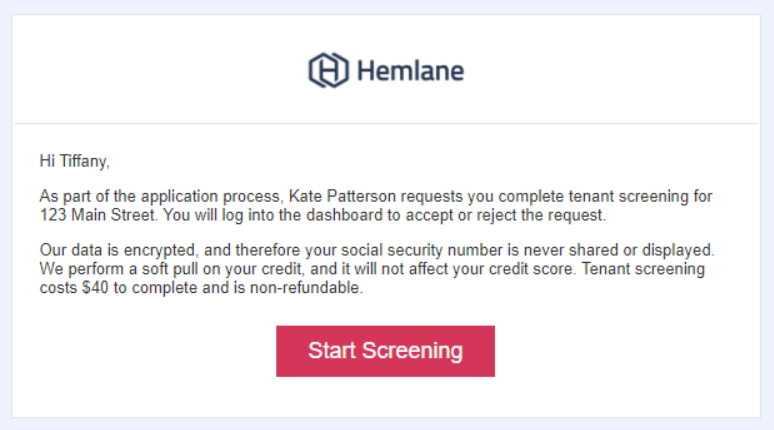 Once payment for screening is submitted, information begins being collected and forming the report which is then returned to both parties. As the $40 fee goes towards collecting, processing, and providing this information, we do not provide refunds for services rendered.
If you would like to speak to the property manager regarding a refund, please use the Messages tab on the left side main menu in your Hemlane account to send them a direct message regarding your refund.
For more information regarding our screenings, please visit the following articles:
keywords: refund, screening, $40, 40, money back, background check, credit check