Hemlane allows you to to download your tax information at any time using our Income & Expense report. We make it easy for you to filter by date, user, payment status and more.
To download your tax information:
Step 1: Navigate to the Financials tab on the left side main menu
Step 2: Click into "Income & Expense" along the top row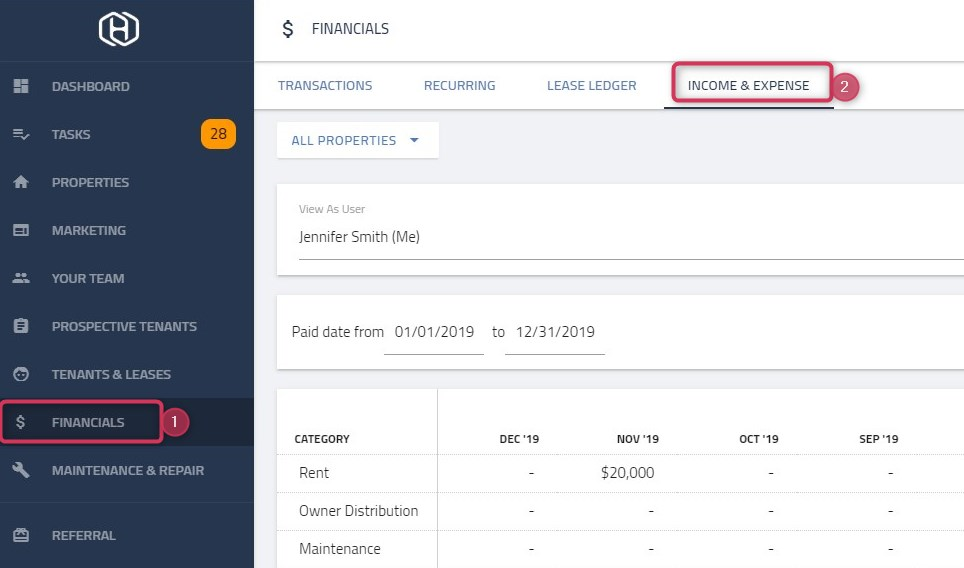 Step 3: Once within the Income & Expense report, filter for the dates of interest, a specific user, and payment status.
Reminder!
Don't forget to choose how to organize your view! The 'Organize By' category allows you to view due date or paid date, depending upon how you would like to view your data
Step 4: Click 'Export to Excel' to download a copy of your Income & Expense report

For more information regarding Hemlane, please view our related articles:
keywords: tax statement, taxes, reporting, income and expense, income & expense, end of the year, tax return information