Hemlane allows you to charge a tenant for a maintenance or repair cost. Below are instructions on when you would charge a tenant and how to do so within Hemlane.
Reasons to charge a tenant:
Tenant caused the damage

examples: hole in the wall or broken window due to tenant neglect, potato peels down the garbage disposal that caused it to stop working, etc.

Tenant did not perform basic trouble-shooting and a professional was called out instead of taking proactive measures beforehand

Tenant did not show for their appointment and a no-show fee was charged

How to charge a tenant:
Step 1:
Select the
Financials
tab
from the left side main menu
Step 2: Click [Request Money] to send payment through Hemlane using an attached bank account and/or credit cards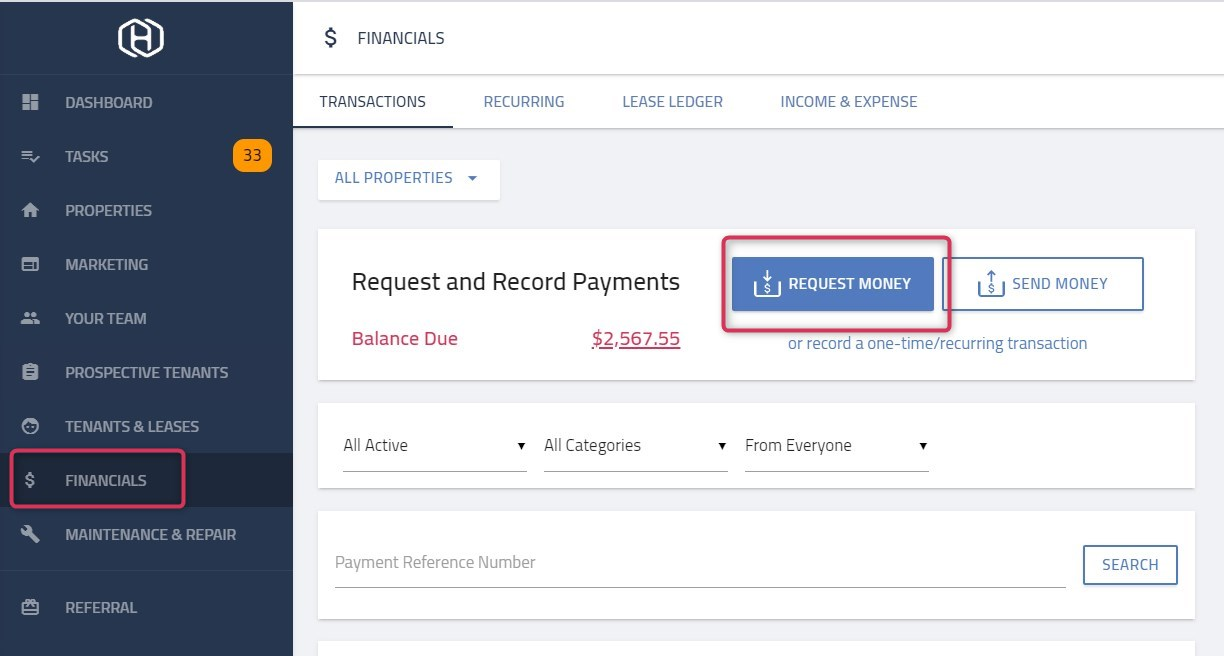 Step 3:Follow the steps to fill in the payment details

The form includes details such as:
- Property address (and unit, if applicable)
- Payor's details (who will send payment and which bank account it will send from)
- Payee's details (who will receive payment and which bank account it will deposit into)
- Payment details (amount, category, due date)
- Payment options (allowing partial payments, credit/debit card payments, and/or automatically including late fees)
Step 4: Confirm the payment's details and click [Request].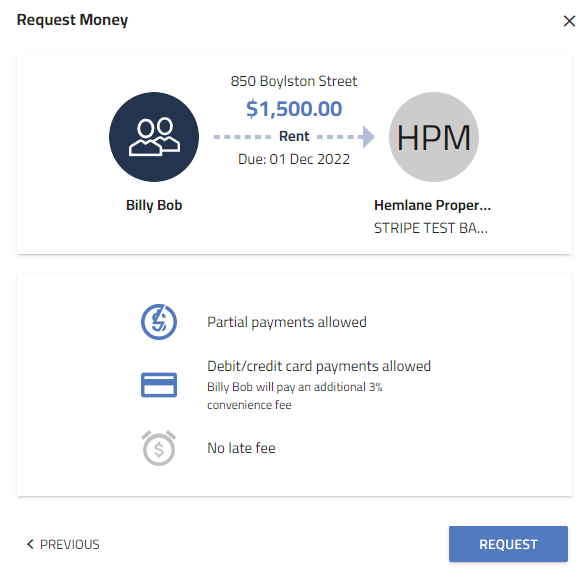 For more information on this topic, please visit these articles:
keywords: maintenance, repair, charge-back, charge back, chargeback, payment, repay, chargeback, charge-back