Hemlane provides the option for tenants to open and view Maintenance & Repair requests. Any tenant who has accepted the invitation to join the property will be able to view requests or open a new one. However, there are some additional reasons you may not view a maintenance request as a tenant.
To quickly navigate to specific sections of the article, please click below:
Confirm you are logged in and accepted the property invitation:
Step 1: Confirm you are logging into your Hemlane account with the same email address the invitation was sent to.
Step 2: Confirm the invitation has been accepted and is no longer showing on your Dashboard tab.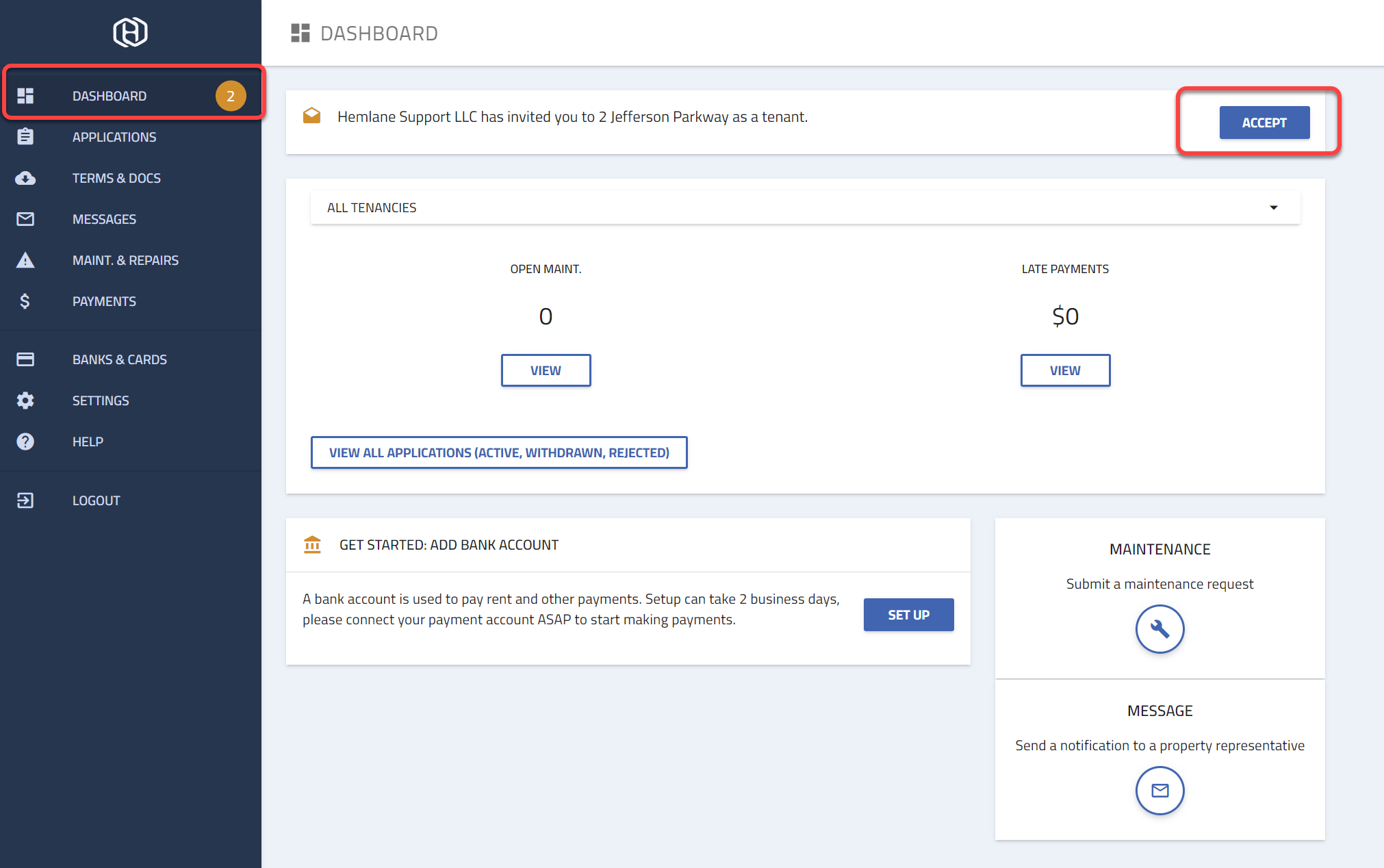 Confirm you have been added to the maintenance request:
If you are unable to see the maintenance request but know one has been created, please confirm with your property manager that you have been added to the individual maintenance request.
Confirm you are a Tenant and not an Applicant:
Step 1: Check in your account to confirm you are a Tenant and not an Applicant. A Tenant's dashboard will show the property address and lease terns, while an Applicant dashboard will show application and screening requests.
Step 2: If you are still an Applicant, please get in touch with your property manager to adjust your account status to a Tenant.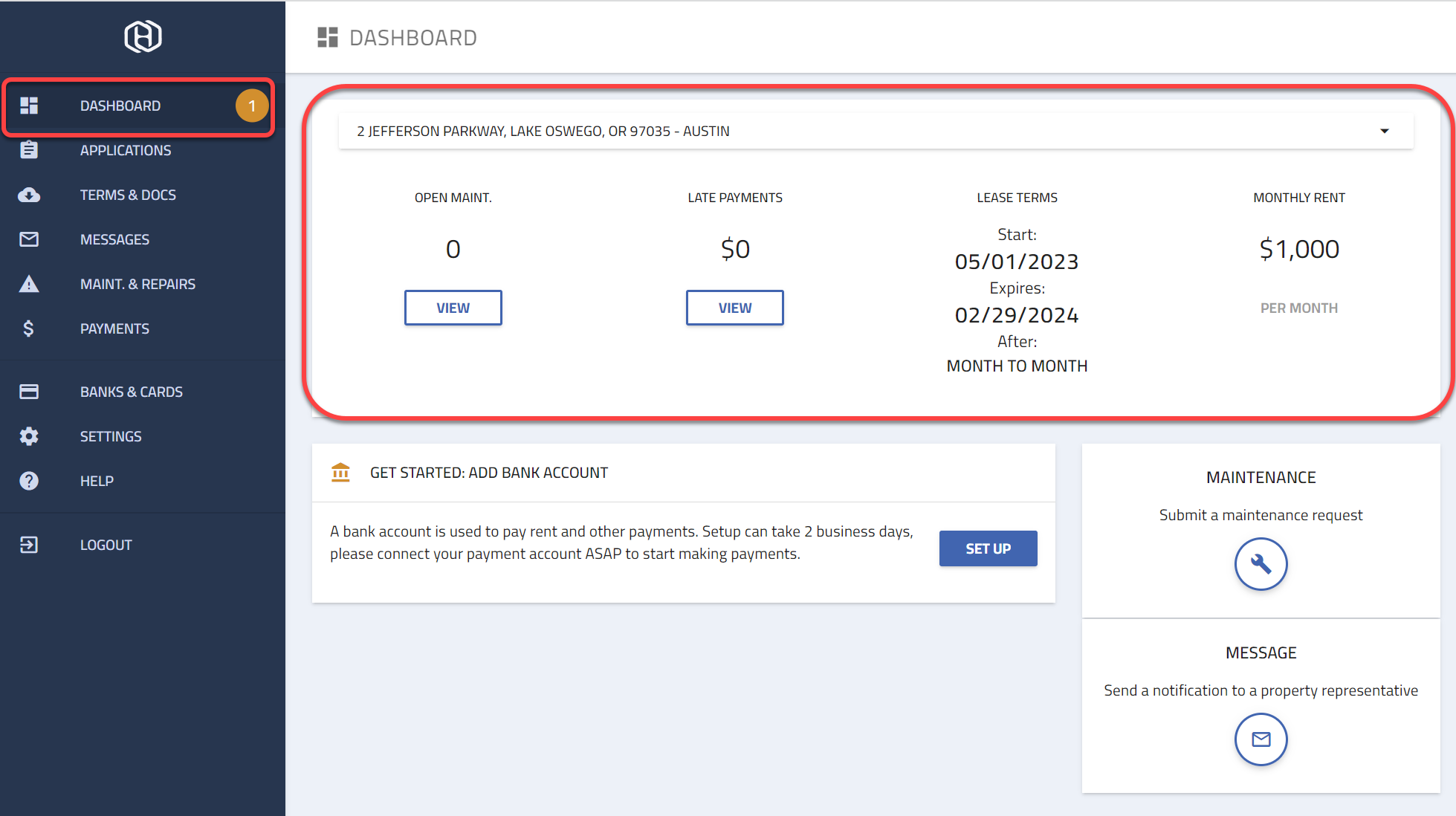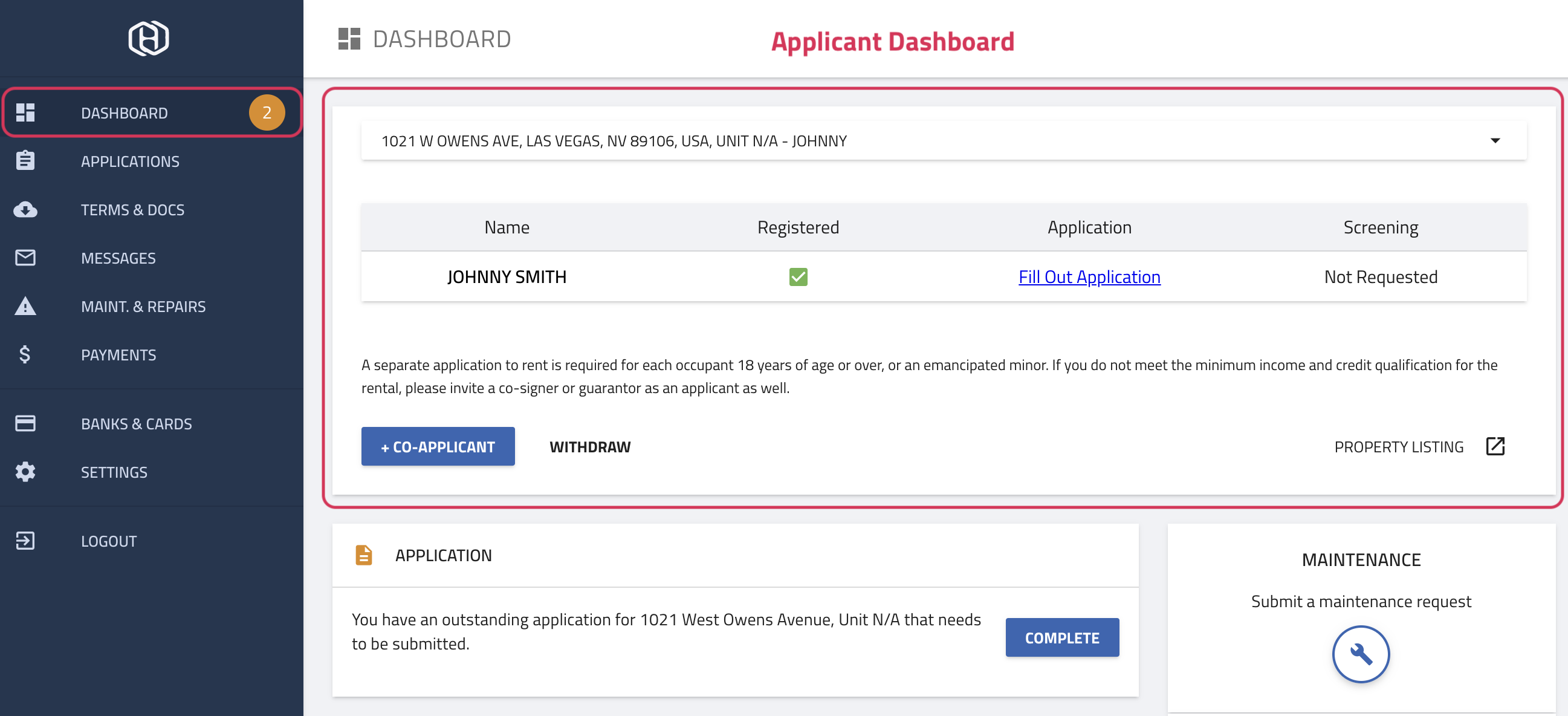 For more information regarding Hemlane maintenance, please view the following articles:
keywords: tenant, maintenance, repair, request, can't view, can't open, cannot, can not, aren't able to see anything