Turnovers can be a nightmare! You have to find the right contractors, hope that they're not overcharging you, arrange for someone to provide access to the property while it's being worked on, and confirm the work is done well. Whew!! That's a lot of steps! Need help??? Don't worry, you are not in this alone.
Hemlane can help by connecting you with a leasing agent who has a network of contractors they work with and can provide access to the property, as well as verify that the work has been successfully completed.
Once you have been connected with a local leasing agent, the Hemlane maintenance coordinator will set you on the right path by getting your request assigned to that agent and will continue to track the progress and follow up through completion. 
To request a leasing agent through Hemlane, please login and:
Step 1: Click into Your Team tab on the left side panel
Step 2: Click the [Add Service Pro or User] in the upper right hand corner
Step 3: Select 'Request Agent' from the drop-down menu
Step 4: Fill out the form and click 'Request Agent'
A member from the Hemlane team will get back to you shortly with more information!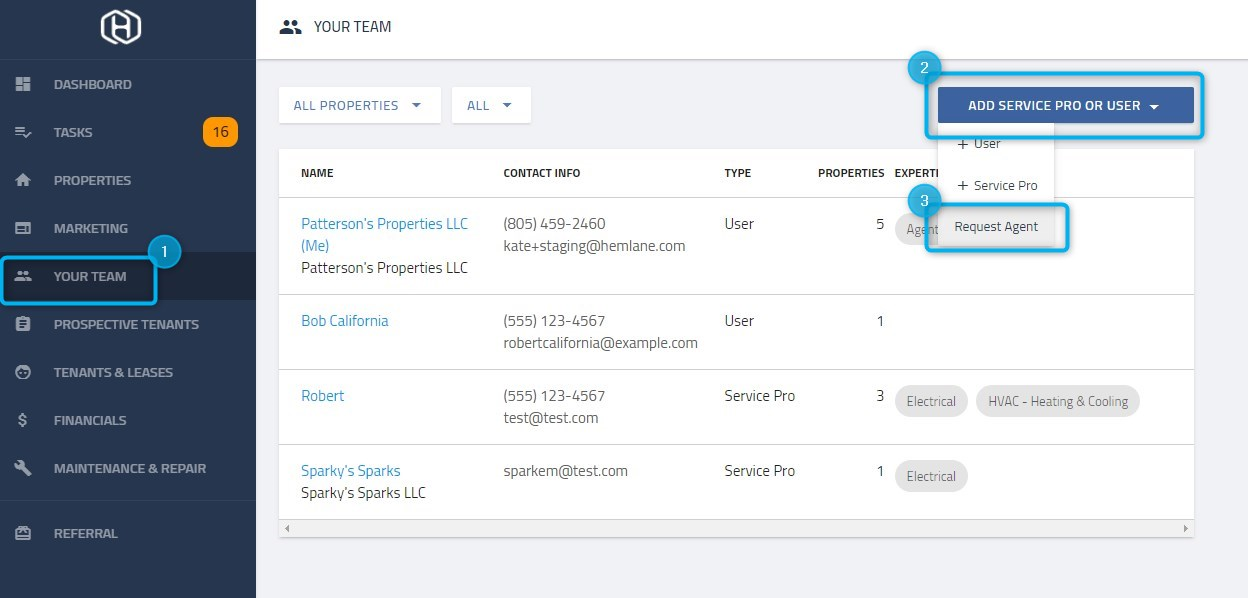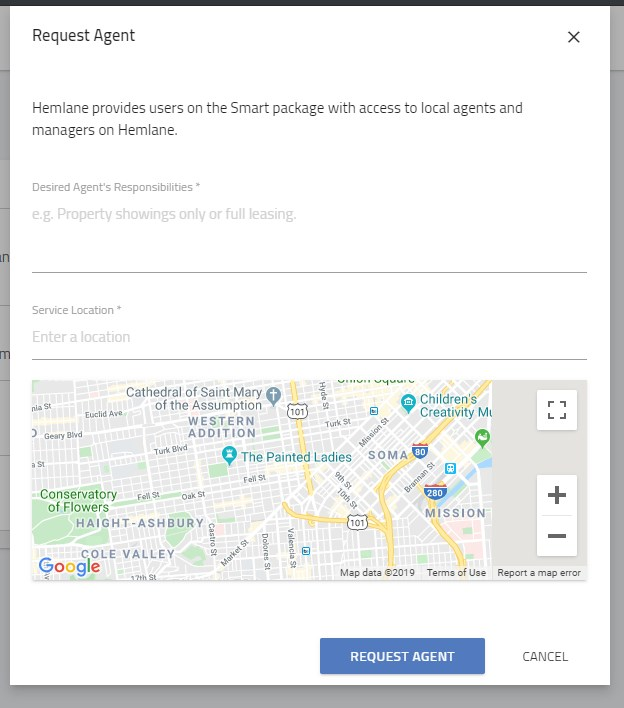 keywords: turn over, turnover, turn-over, agent, request agent, rehab