Hemlane provides status updates on all payment transactions for property managers and tenants. Recurring payment requests can be created to auto-request payments on a weekly or monthly basis, eliminating the need to manually create a recurring payment request each month. 
How to cancel a recurring payment request:
Step 1: Select [Financials] on the left hand panel.
Step 2: Make sure you are on [Recurring] along the top.
Step 3: Click [View] for the particular transaction. (Note: You can only cancel requests you have created)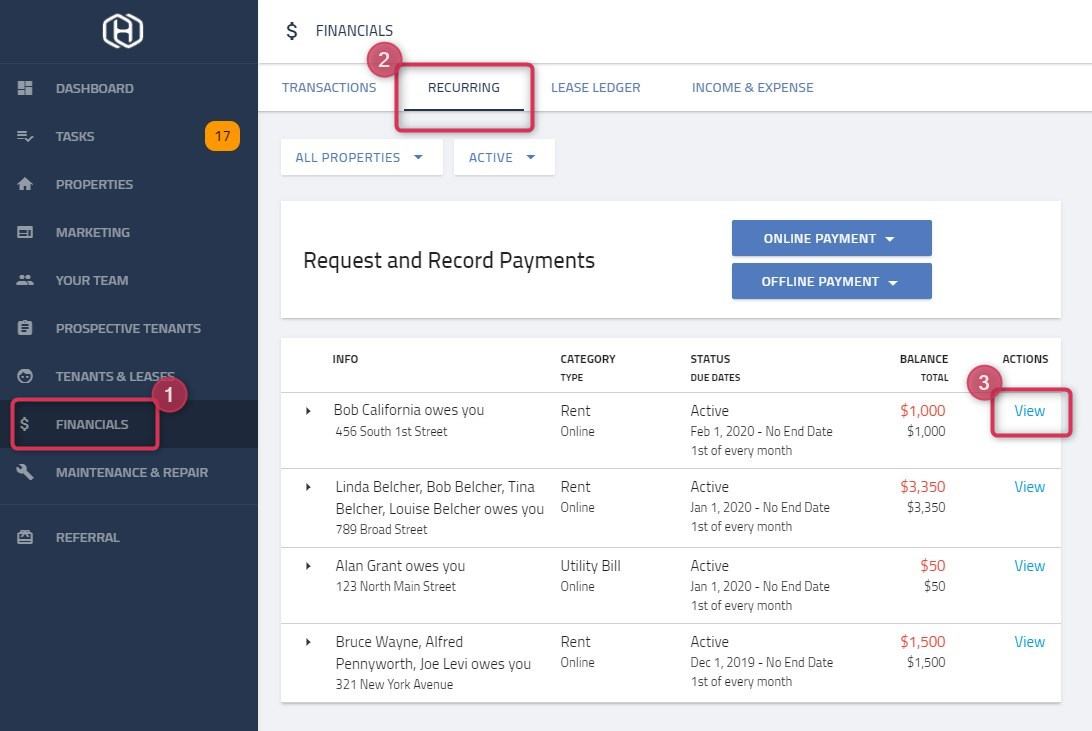 Step 4: Select [Other Actions] > [Cancel Request]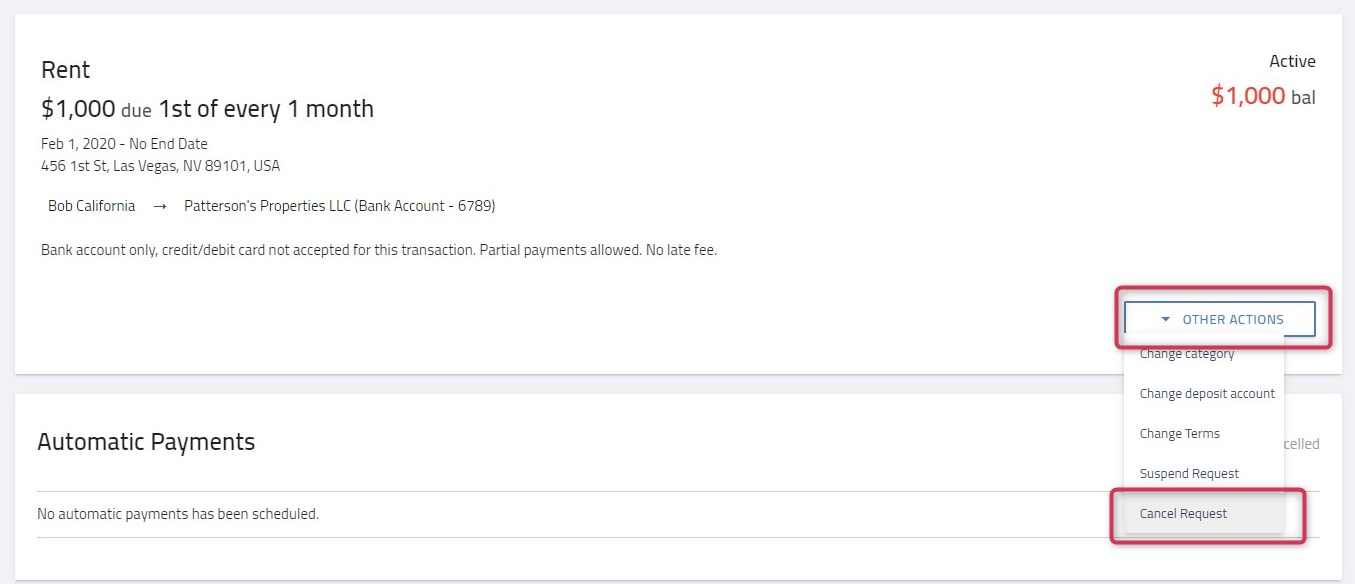 Keywords: cancel request, cancel recurring request, recurring request, delete recurring request, delete recurring, delete request