Hemlane allows property manager and their landlords to request and make payments not only for tenants but between users as well.  To request an individual management fee payment, please follow the steps below.
To request a management fee payment:
Step 1: Click into the Financials tab on the left side panel
Step 2: Select [Online Payment] >  recurring or one-time request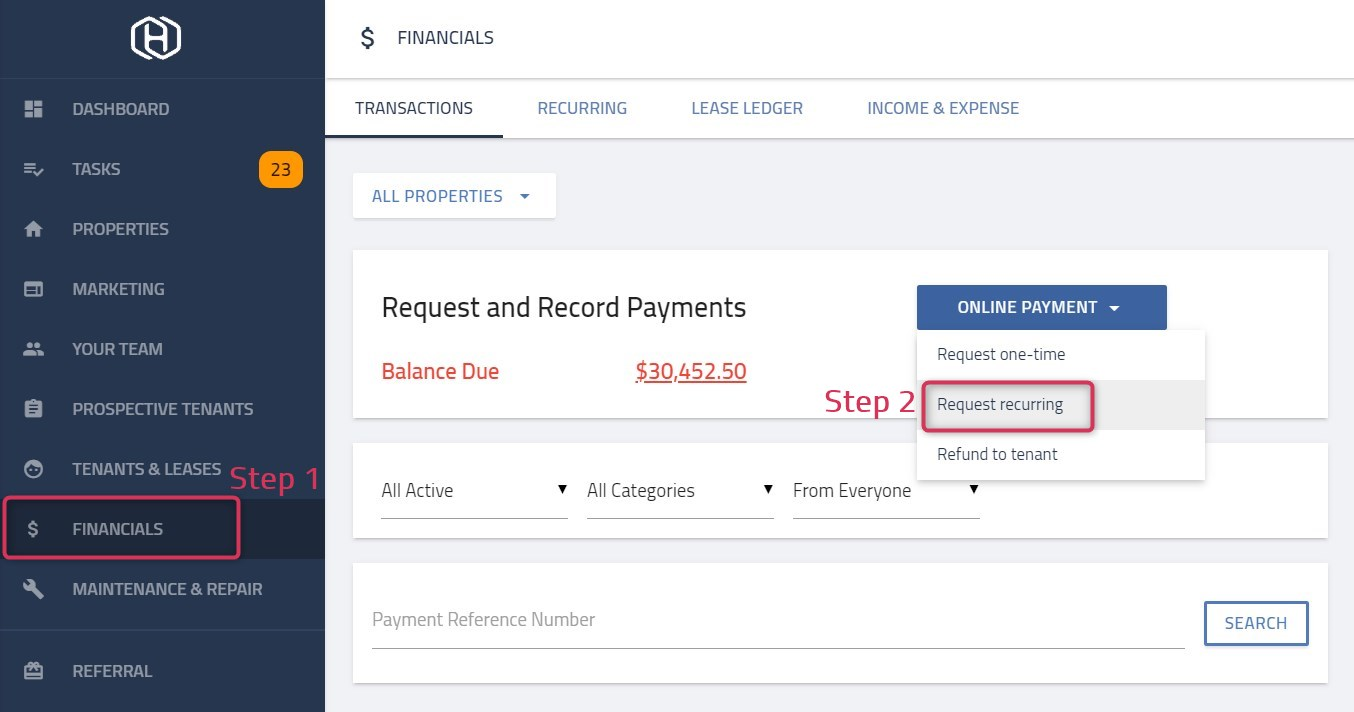 Step 3: Select the property member within "Your Team" (rather than tenants) under "Request Payment From"
Step 4: Select the "Management Fee" category from the drop-down menu
Step 5: Confirm the payout method is yourself under "Payment Out Method"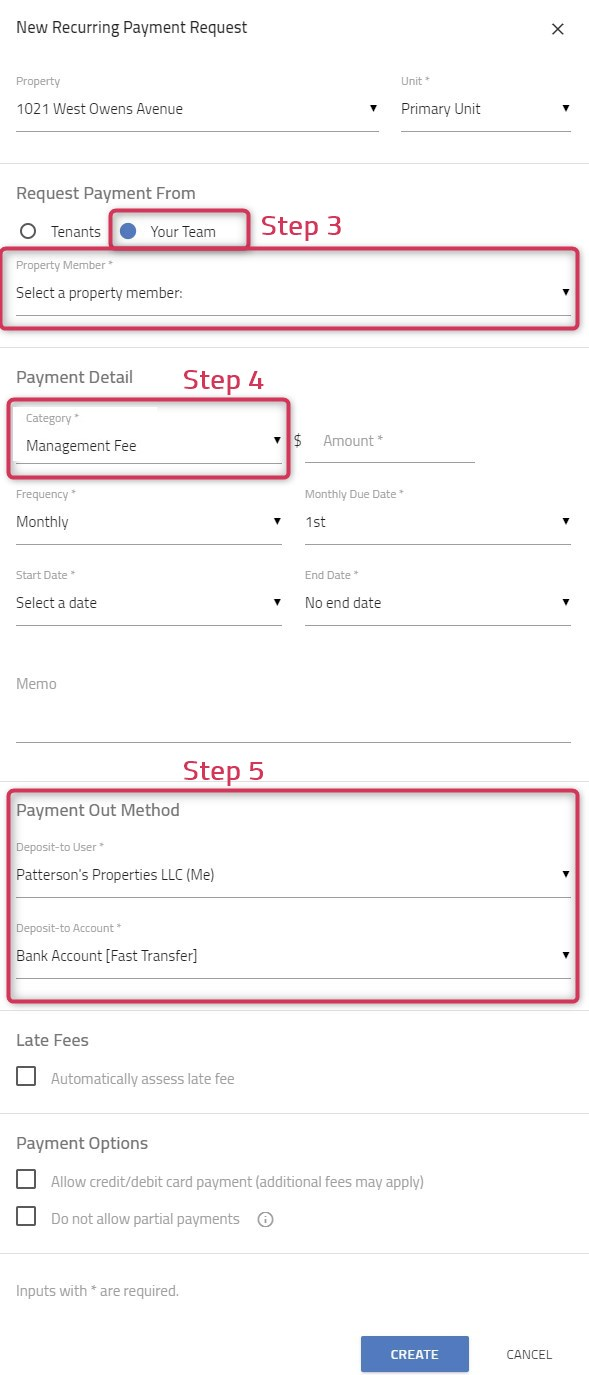 keywords: management fee, management, mgmt