During a lease term, there are times when a rent payment may need to be adjusted due to varying reasons. Hemlane allows you to make adjustments to the terms on payment requests such as changing the category or deposit account, adjusting credit/debit card options, partial payment options, and the late fee options.
Please note that if you are adjusting a recurring request, any pre-generated transactions will need to be adjusted separately.
How to edit terms on an incomplete transaction (one-time adjustment):
Step 1: Click into the Financials tab
Step 2: Select the payment you would like to edit by clicking "View"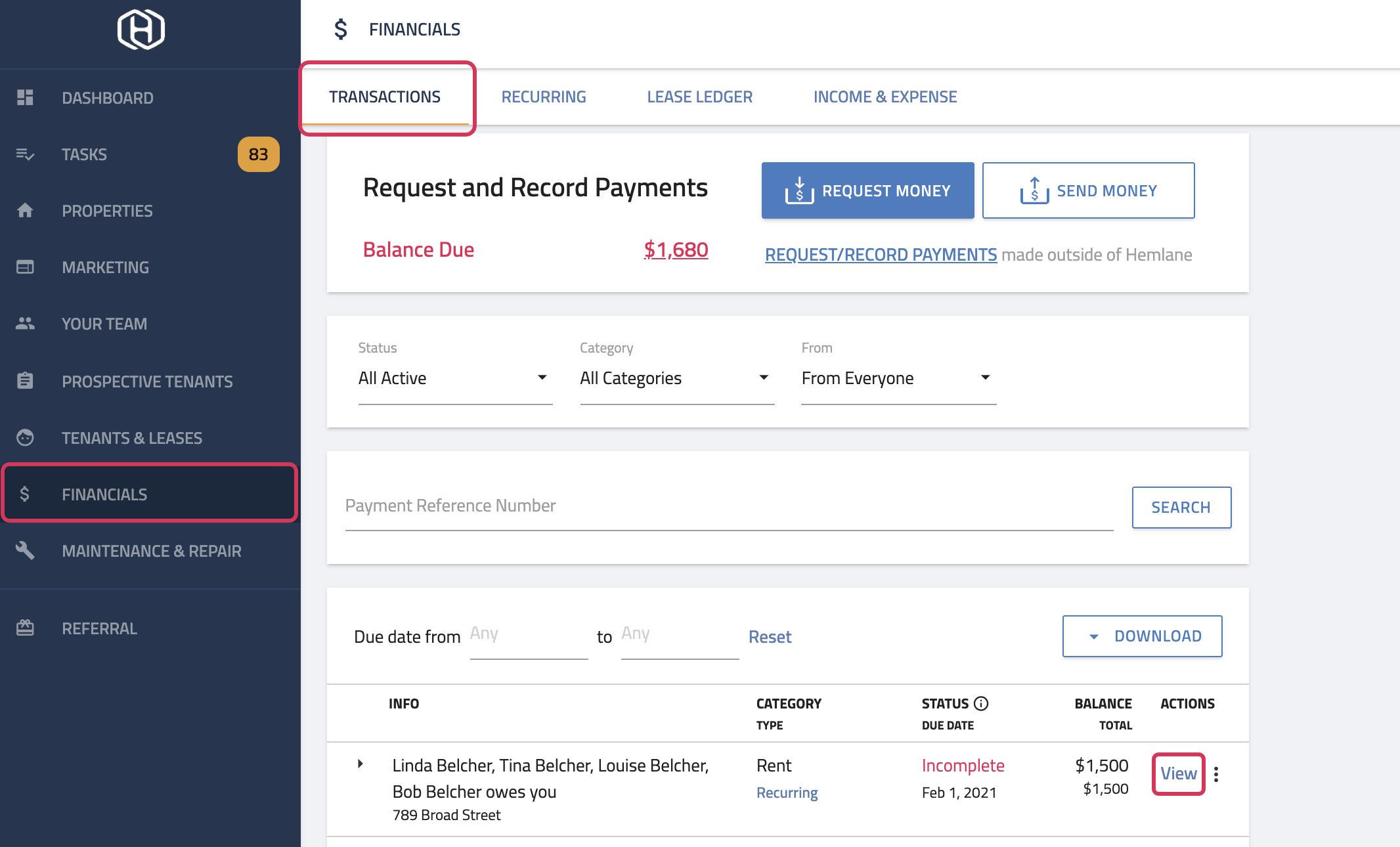 Step 3: Select "Edit" at the top of the transaction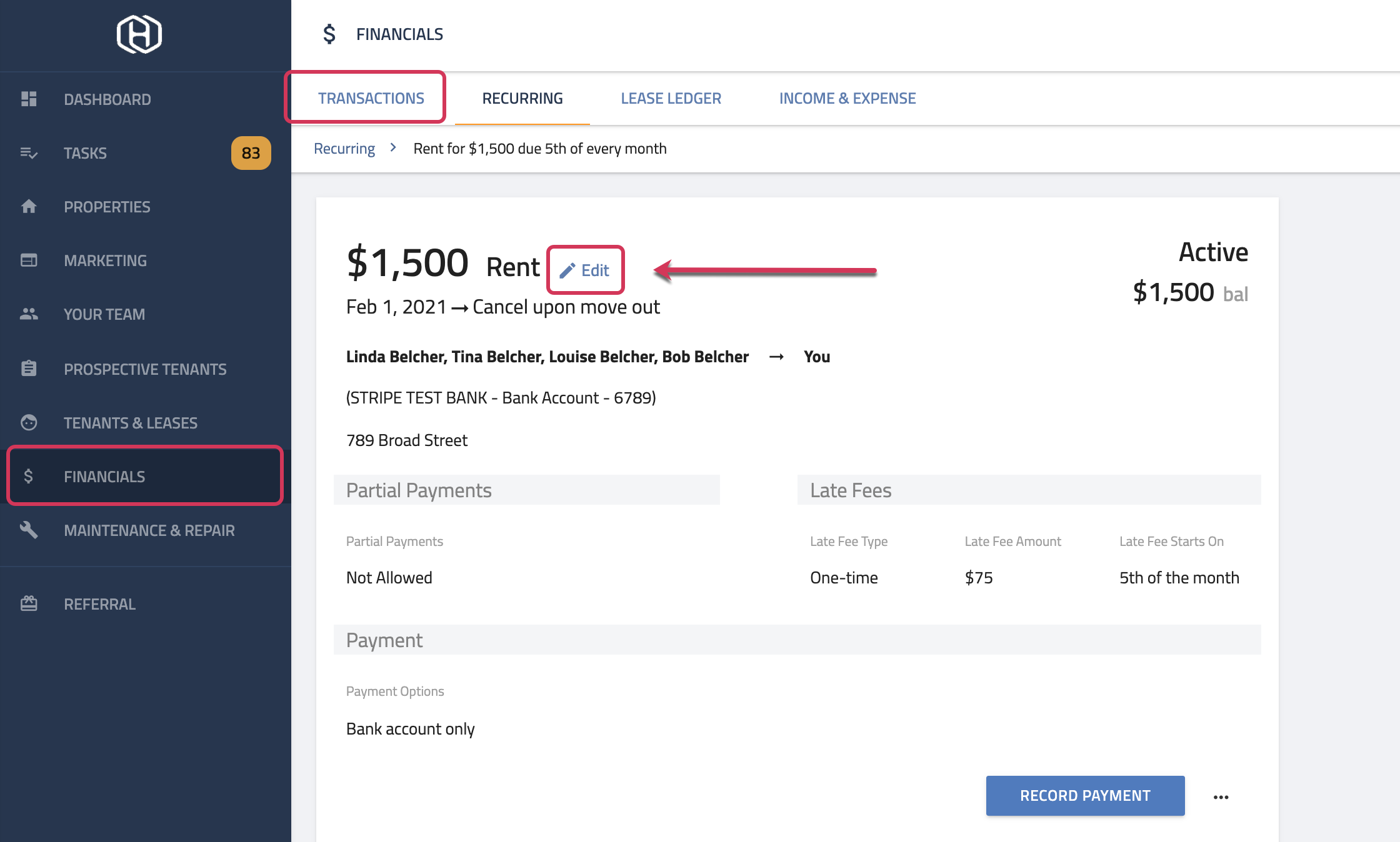 Step 4: Make your adjustments and save the changes
How to edit terms on a recurring payment request (affects future transactions):
Step 1: Click into your Financials tab > then select "Recurring" from along the top
Step 2: Click "View" to the right of the recurring request to open more details

Step 3: Select "Edit" at the top of the recurring request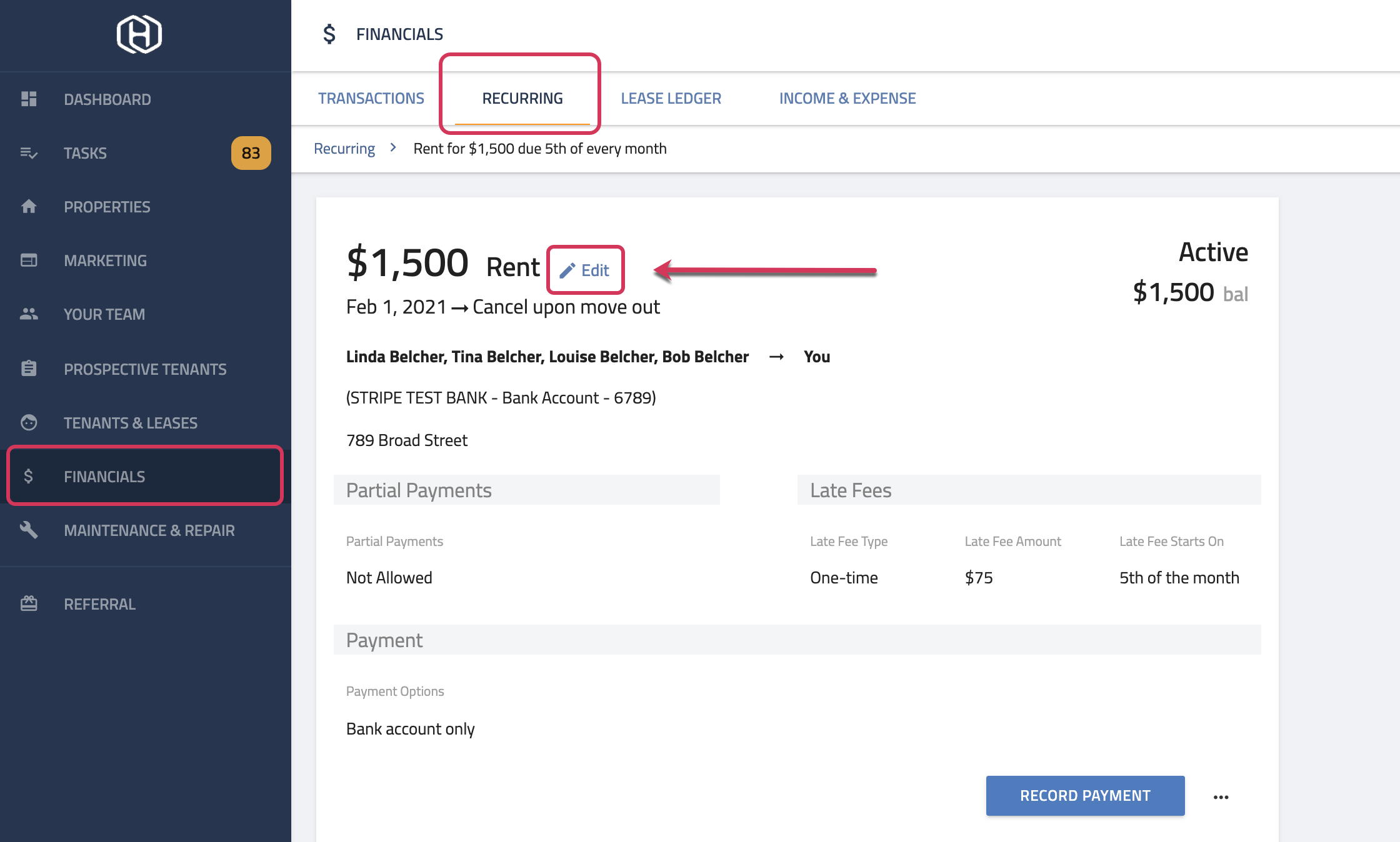 Step 4: Make your adjustments and save the changes
For more information on this topic, please visit these articles:
Keywords: adjustment, adjust, change payment terms, update, change category, change deposit account, allow partial payments, cancel request, allow credit or debit cards