Hemlane provides a monthly summary email update to all bill-to users regarding their properties and their recent activity. Monthly summary emails are sent on the last day of the month, when payments have processed. Please see below for more information about what our monthly updates contain.
Hemlane's monthly management updates includes:
Financials

Money in
Money out
Cash Flow (for the month)



Vacant or Advertised Rentals

Status updates on vacant or advertised rentals including the top five listings with the most applicants



Tenant Activity

Status updates regarding your tenants (such as recently moved out tenant(s))



Maintenance Activity

Status updates regarding currently open or recently closed requests
Please note: The five most recent actions of each section will be shown within your summary email. To view the full details, please click the links within your email or visit your Hemlane account.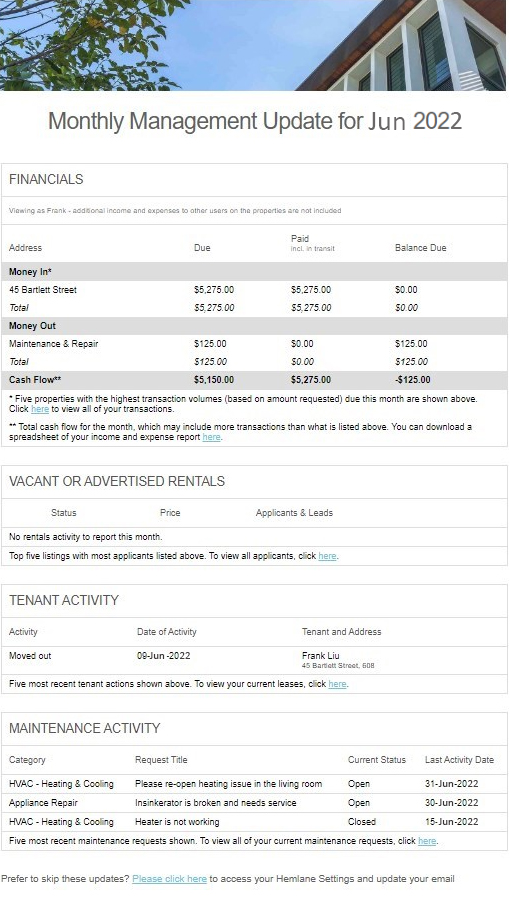 For more information on this topic, please visit these articles:
keywords: monthly summary, monthly statement, monthly, weekly, updates, overview, update