Hemlane allows users to set up automatic payments for any recurring request. Hemlane provides flexibility to schedule for the due date or a prior date.
Here is how to set up automatic payments:
Step 1: Select the Financials tab on the left hand panel
Step 2: Click into 'Recurring' along the top
Step 3: Click "View" to the right of the recurring request that you want to schedule auto-payment for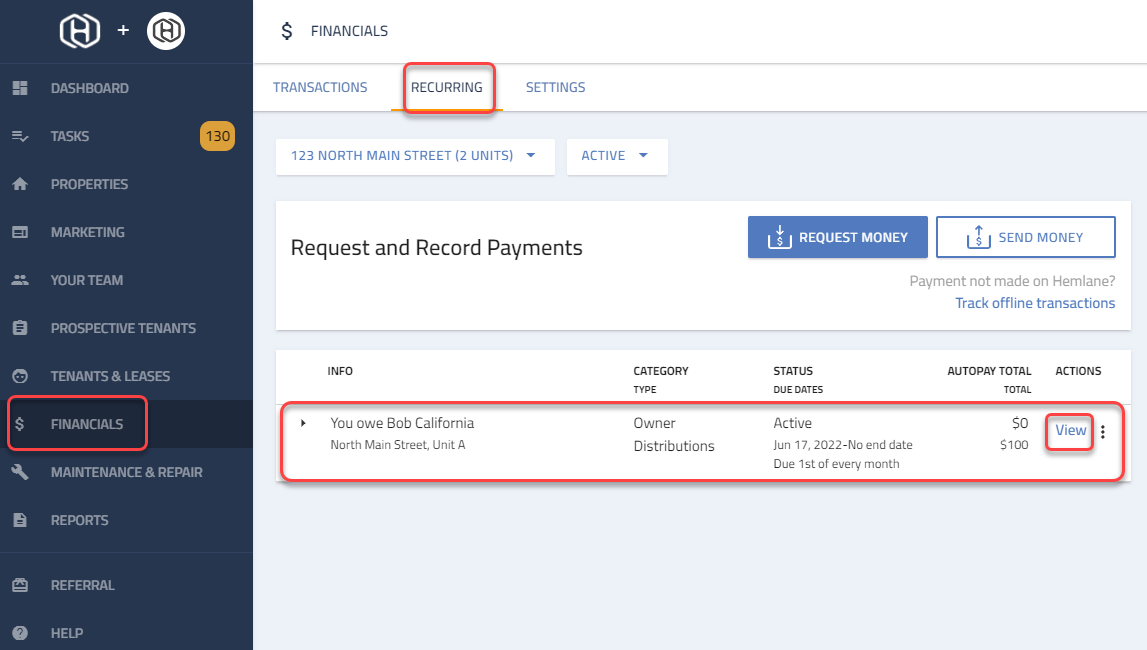 Step 4: Select [Actions] > "Schedule Now"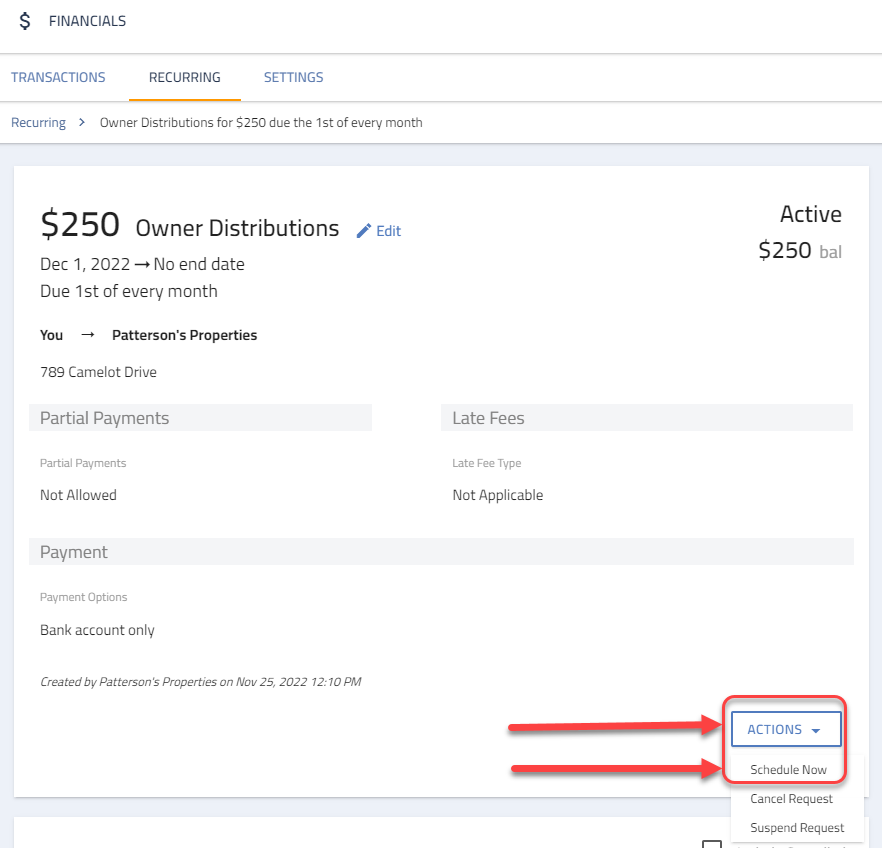 Step 5: Confirm the details and click [Schedule]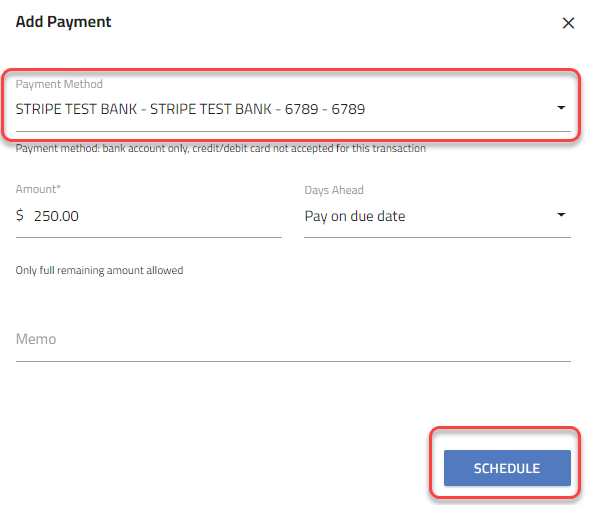 How to cancel an automatic payment:
Step 1: Select the Financials tab on the left hand panel
Step 2: Click into 'Recurring' along the top
Step 3: Click "View" to the right of the recurring request that you want to edit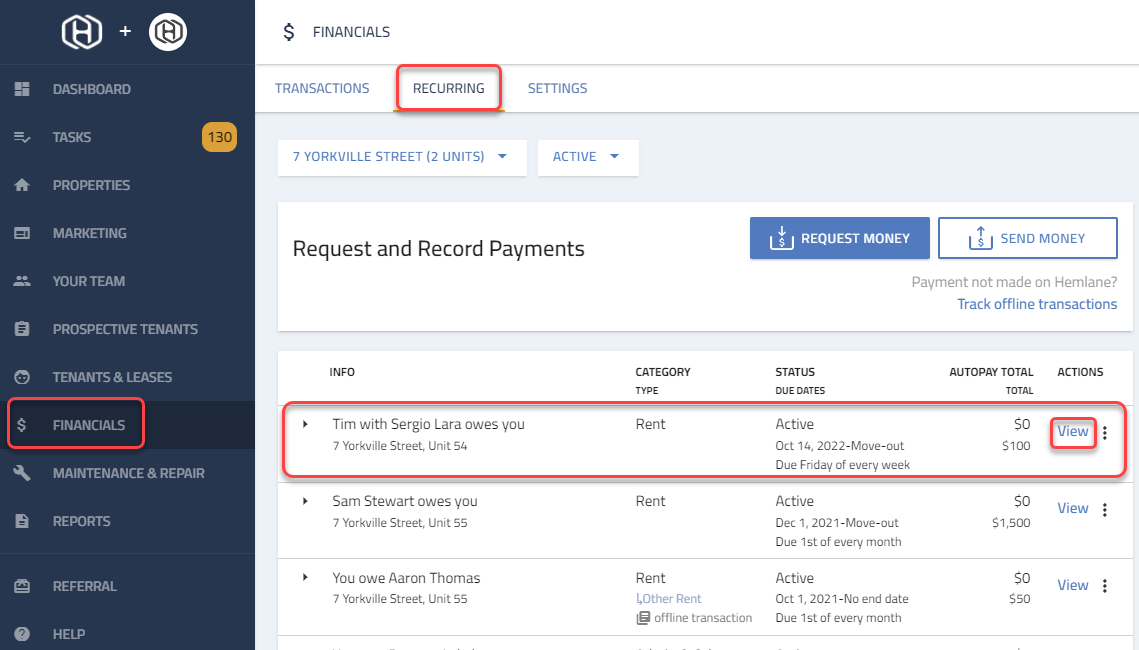 Step 4: Click [Cancel] under the Automatic Payment section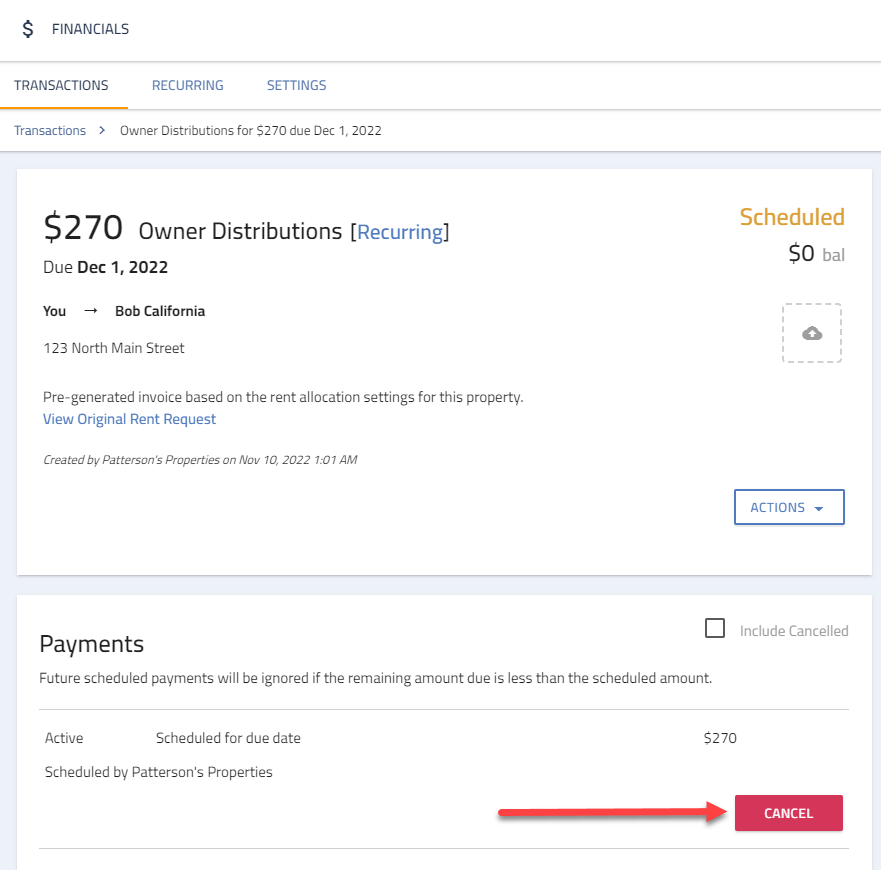 Step 5: Click [Confirm] to finalize your auto-payment cancellation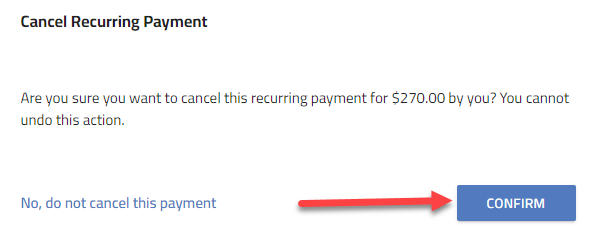 keywords: auto-pay, autopayment, automatic payment, autopay, cancel autopay, cancel auto-pay, configure,