Hemlane gives you the tools to advertise your property and select the most qualified tenant(s) for your property. Getting the best quality tenants can help reduce repairs, maintenance, and overall management tasks.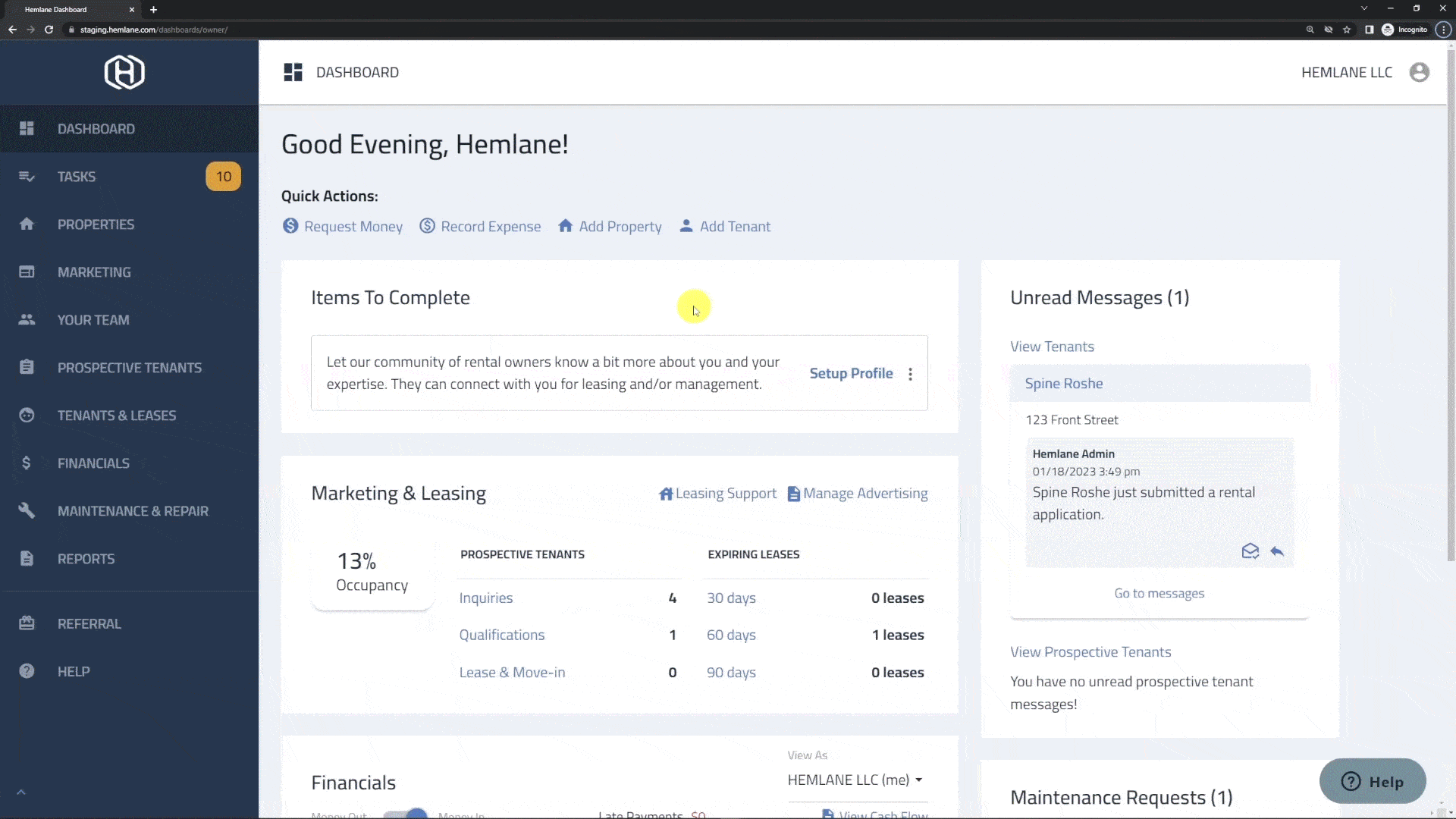 How do I start advertising?
Step 1: Select the Marketing tab from the left hand main menu
Step 2: Filter for the property at the top of the page or click Start Advertising on your vacant property block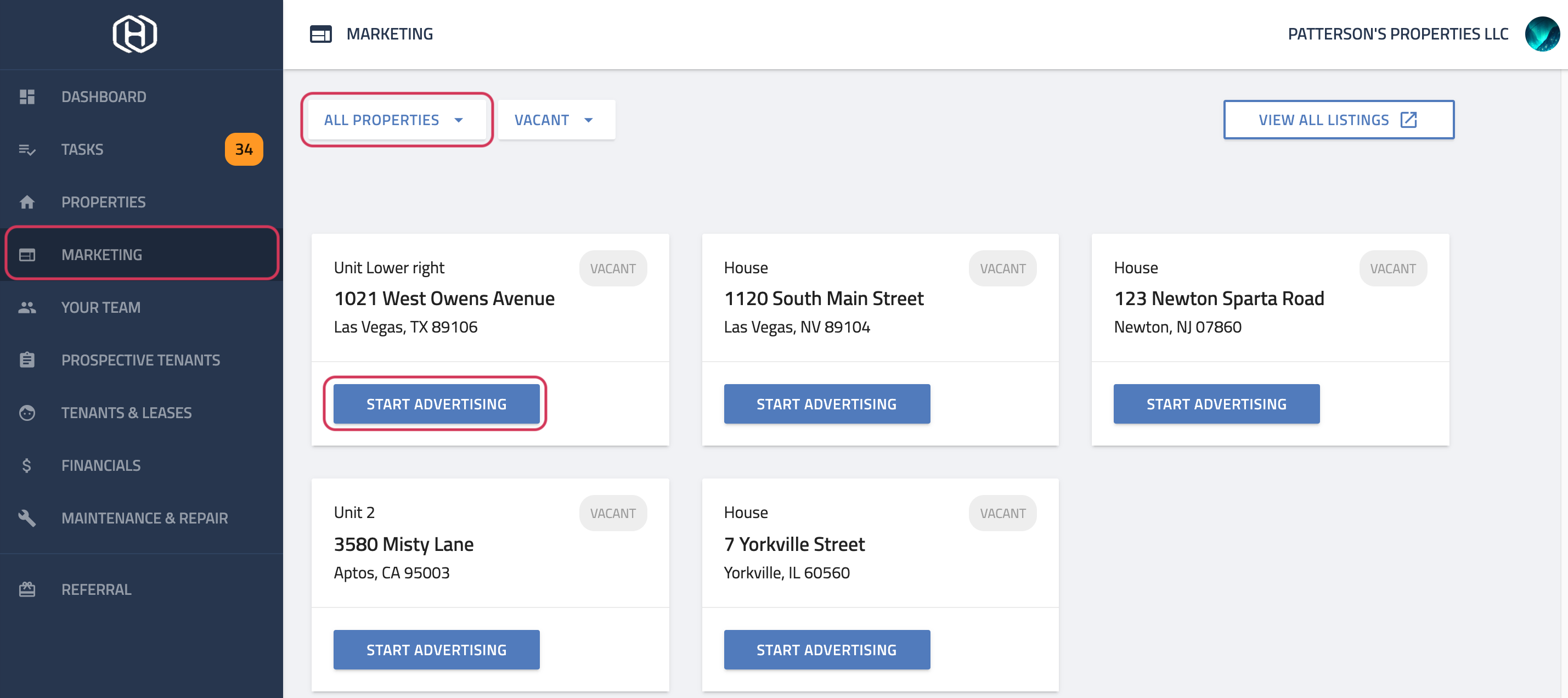 Step 3: Go through the checklist and fill out all sections of the listing
Step 4: Once you have completed each section and it shows a check mark indicating there are no errors or incomplete sections, you can turn your listing on by clicking the 'advertising' toggle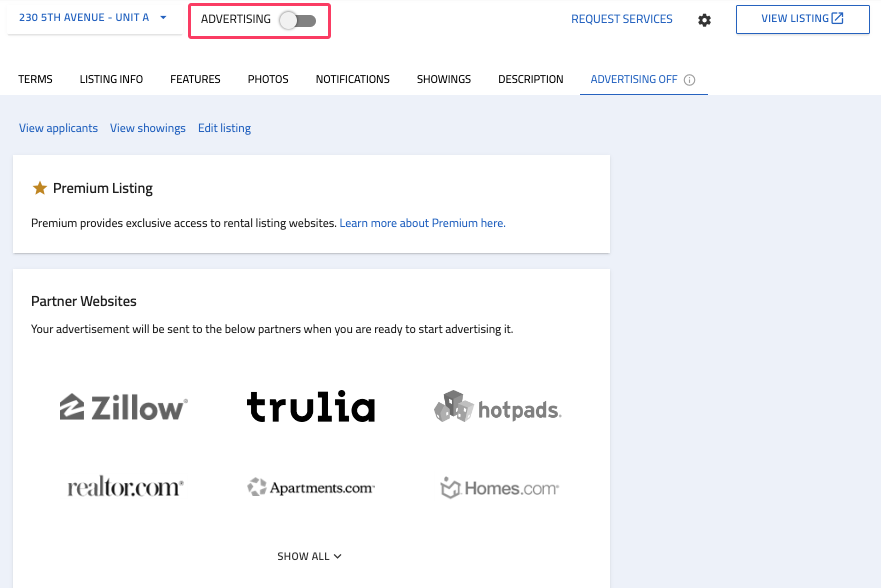 Keep in mind that listing syndication can take up to 24-48 hours to propagate to our partner websites.
To view your new listing on Hemlane, click the [View Listing] button either in the upper right hand corner on your listing page.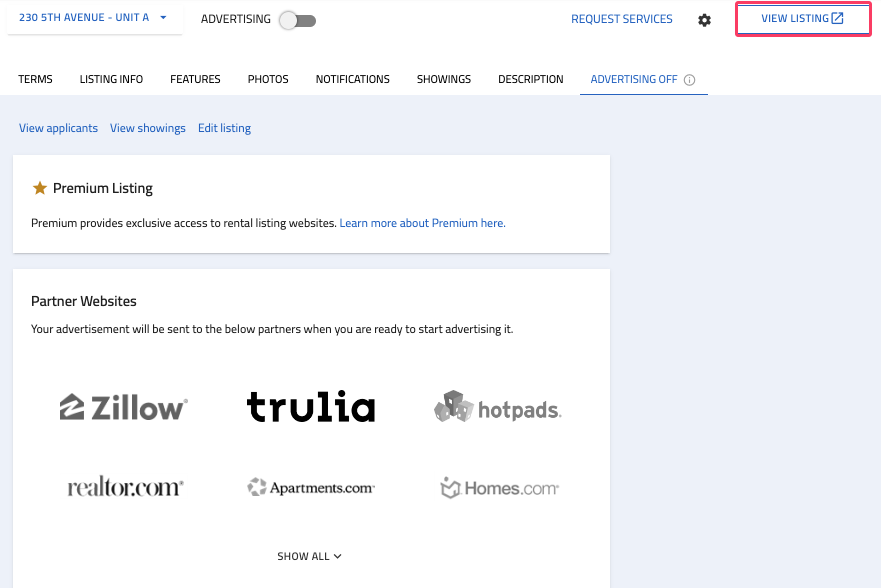 If you do not see your property under the Marketing tab, you will want to add the property first to your Properties tab. For more information, please view our article "How do I add a property?"
For more information on this topic, please visit these articles:
Keywords: advertise, marketing, listing, rental listing, advertising property