Hemlane provides optionality in every payment request to fit your needs. To view a payment request's details and its allowances, please follow the instructions below.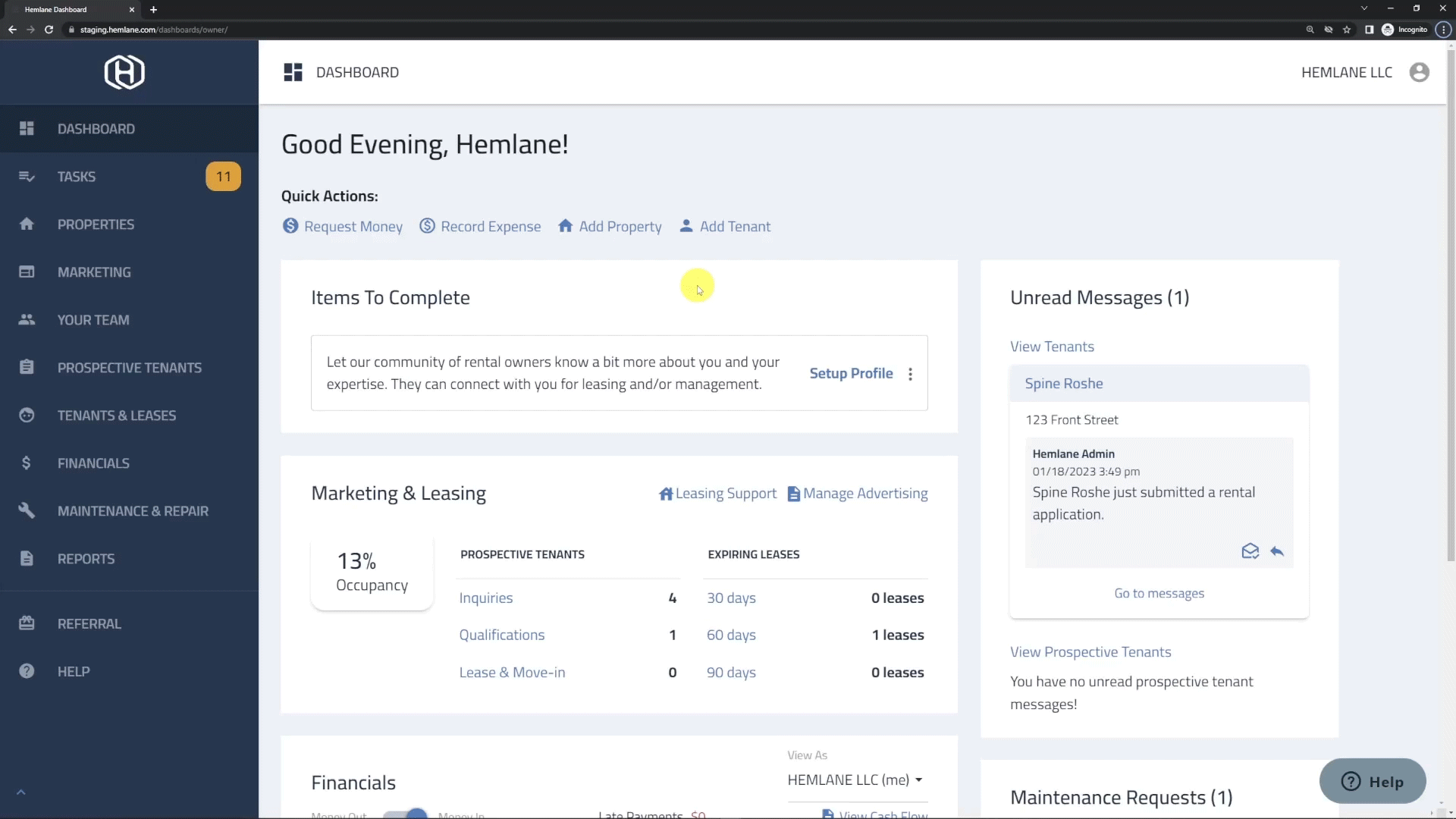 To view the details of a payment request:
Step 1: Click into your Financials tab on your left side main menu
Step 2: Choose either the "Transactions" or "Recurring" section to find the particular request
Step 3: View the payment request's details by clicking "View"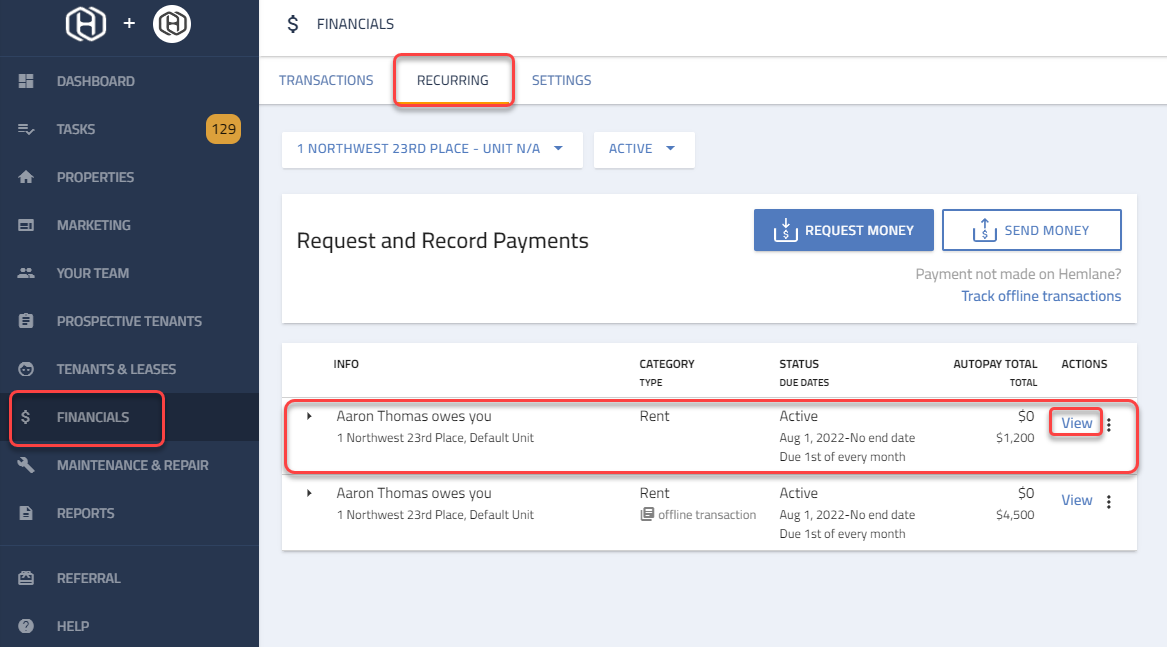 Step 4: The payment details will be shown beneath the transaction details
Payment options include: credit/debit card allowance, partial payments, and late fees.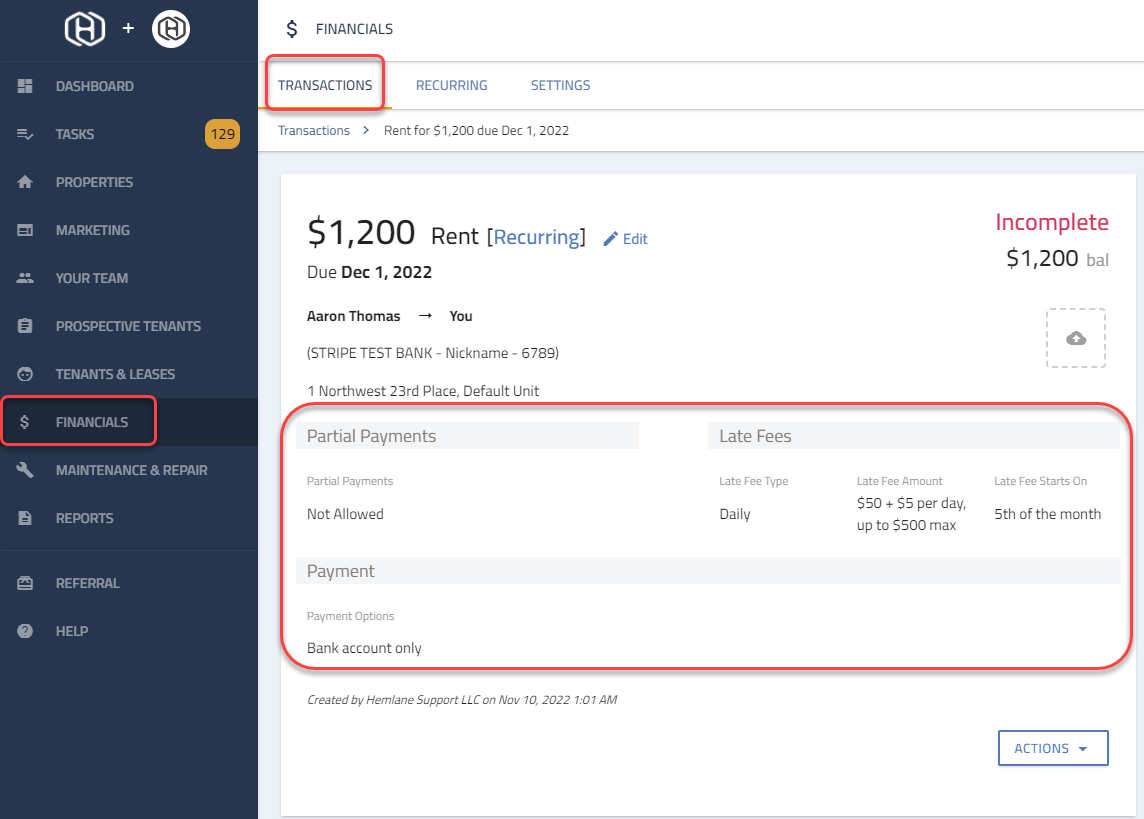 For more information on this topic, please visit these articles:
keywords: credit or debit card, credit card, debit card, partial payments, late fee, late fees, partial payment allowed