To subscribe to Hemlane, please:
Step 1: Log in to your Hemlane account and navigate to your name in the upper right-hand corner
Step 2: Click into 'Subscriptions' from the drop-down menu

Step 3: Specify if you want a month to month or annual subscription
Step 4: Choose your payment account and subscribe!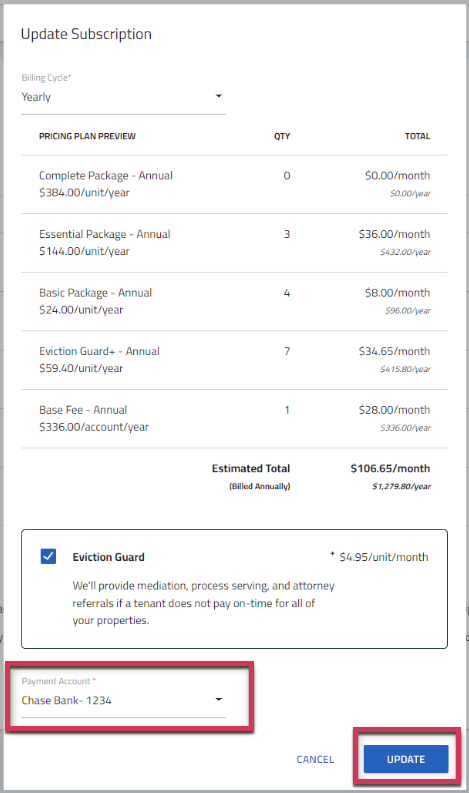 Common Questions:
What if my subscription page states "You most likely have not added any property units" and there's no button to subscribe?

If your subscription page has this message it means you are a non-bill to, or non-subscribing user of Hemlane and have been invited by another user to join their Hemlane account. You will not be charged any fees for your account if you are a non-bill to user.
keywords: subscription, subscribe, how to subscribe, how to start my subscription, activate subscription