Hemlane allows you to request, track, and collect payments through our software allowing you to stay organized and on top of your financials from rent, to owner distribution, security deposits, refunds and more!
Before you can create a payment request, please make sure the following actions are completed:
Once you know the tenant is invited and the recipient of the payment has their bank account connected to Hemlane, you will want to request the payment.
To request online payments:
Step 1: Select the Financials tab from the left side main menu
Step 2: Click [Request Money] to request payment to be made through Hemlane using attached bank account and/or credit cards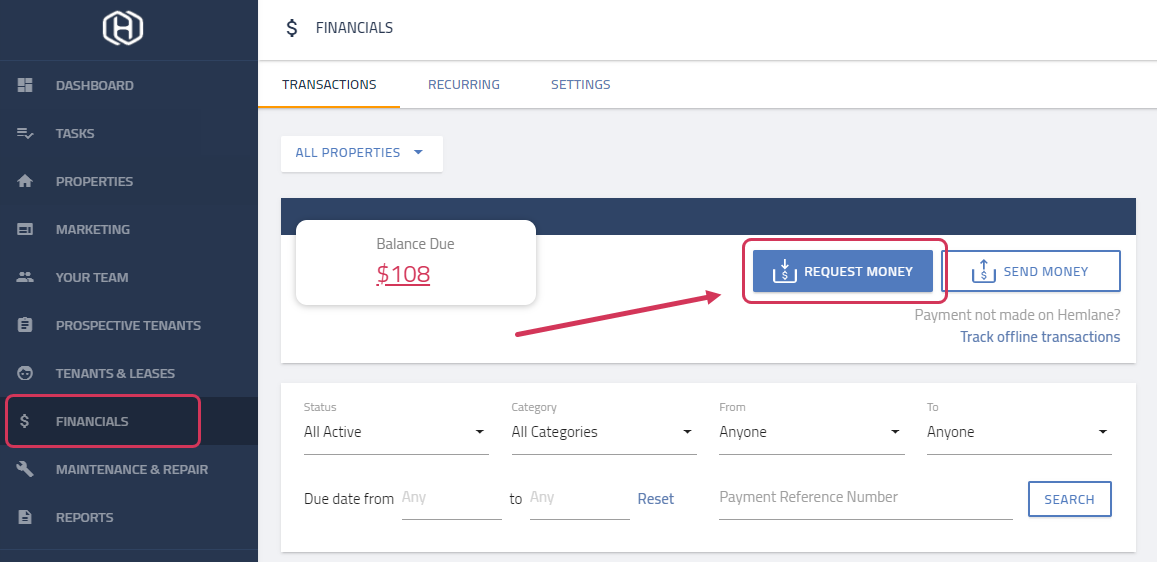 Step 3: Follow the steps to fill in the payment details

The form includes details such as:
- Property address (and unit, if applicable)
- Payor's details (who will send payment and which bank account it will send from)
- Payee's details (who will receive payment and which bank account it will deposit into)
- Payment details (amount, category, due date)
- Payment options (allowing partial payments, credit/debit card payments, and/or automatically including late fees)

Step 4: Confirm the payment's details and click [Request]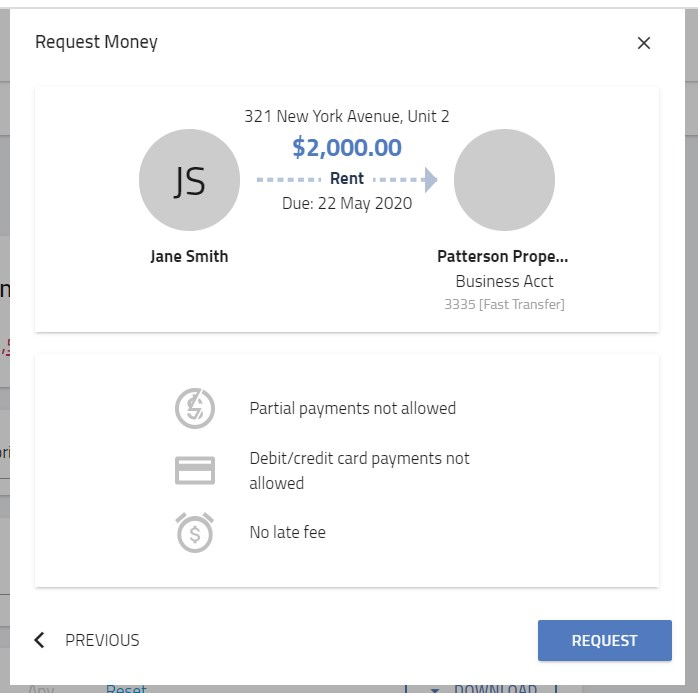 Step 5: An email will be sent to the tenants (or other users) who need to make the payment.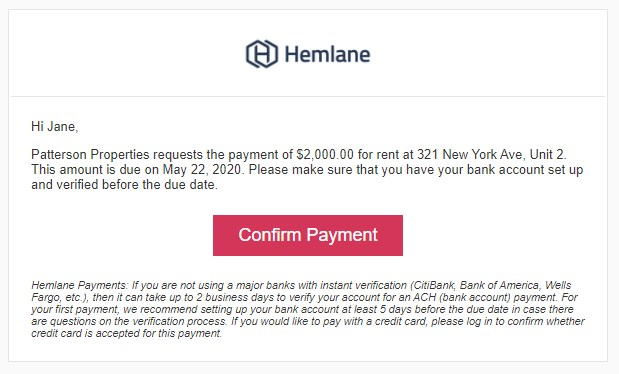 For more information regarding online payment requests, please follow these links:
keywords: online request, online, through Hemlane, payment, payments, request payment, rent, rent collection, request rent