You can request online payments from other users on Hemlane (tenants, owners, agents, and managers). One-time payments are for charges that only occur once, whereas recurring payments are set up for monthly or weekly payment requests. Here is how you can request payments, such as security deposits, application fees, utility bills, maintenance reimbursement.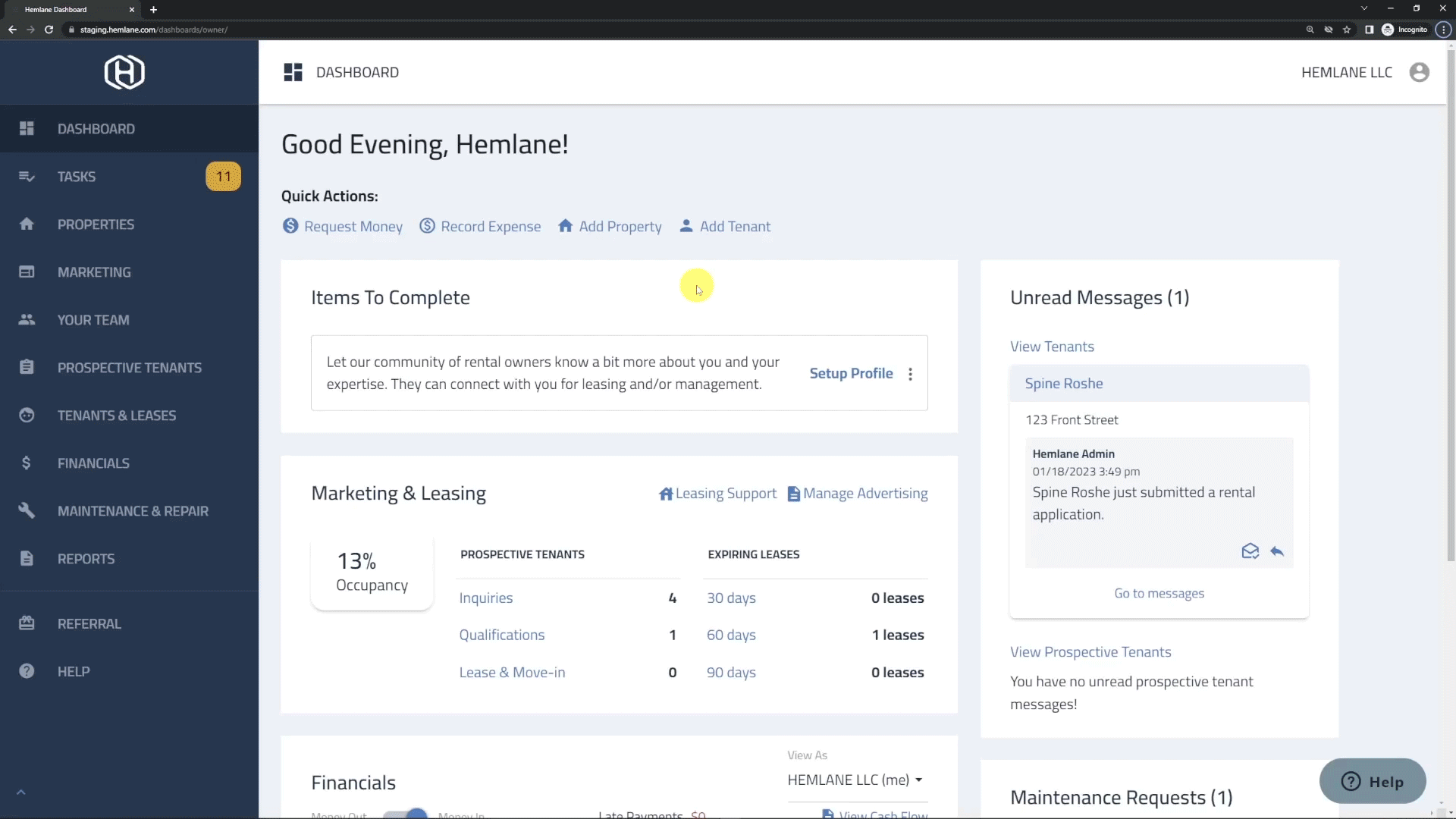 How to request a one-time payment:
Step 1: Click into the Financials tab on the left side panel
Step 2: Select [Request Money]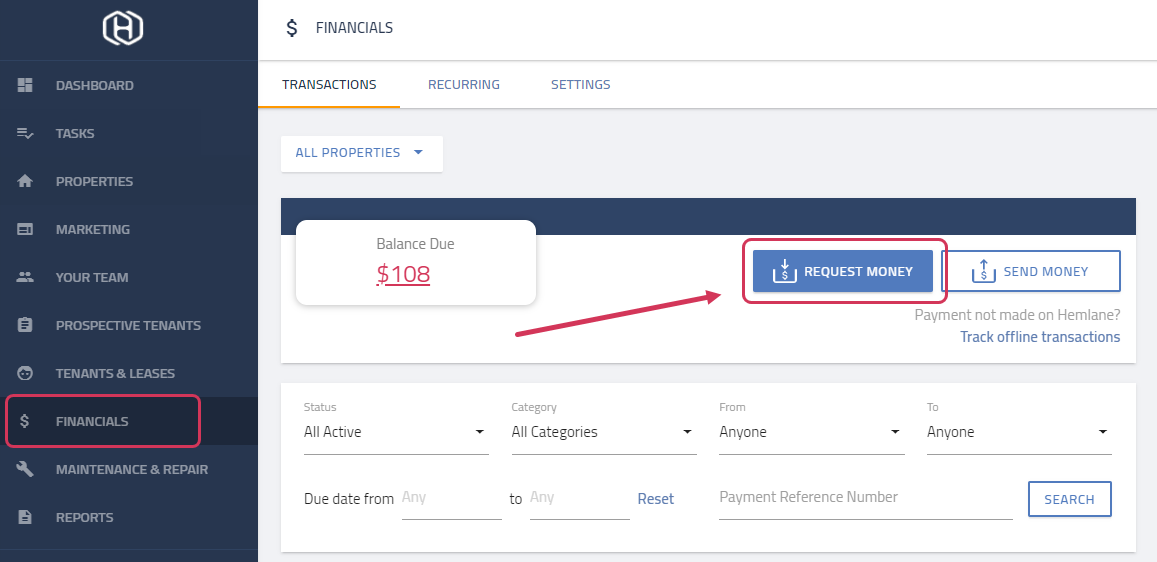 Step 3: Follow the steps to fill out the payment details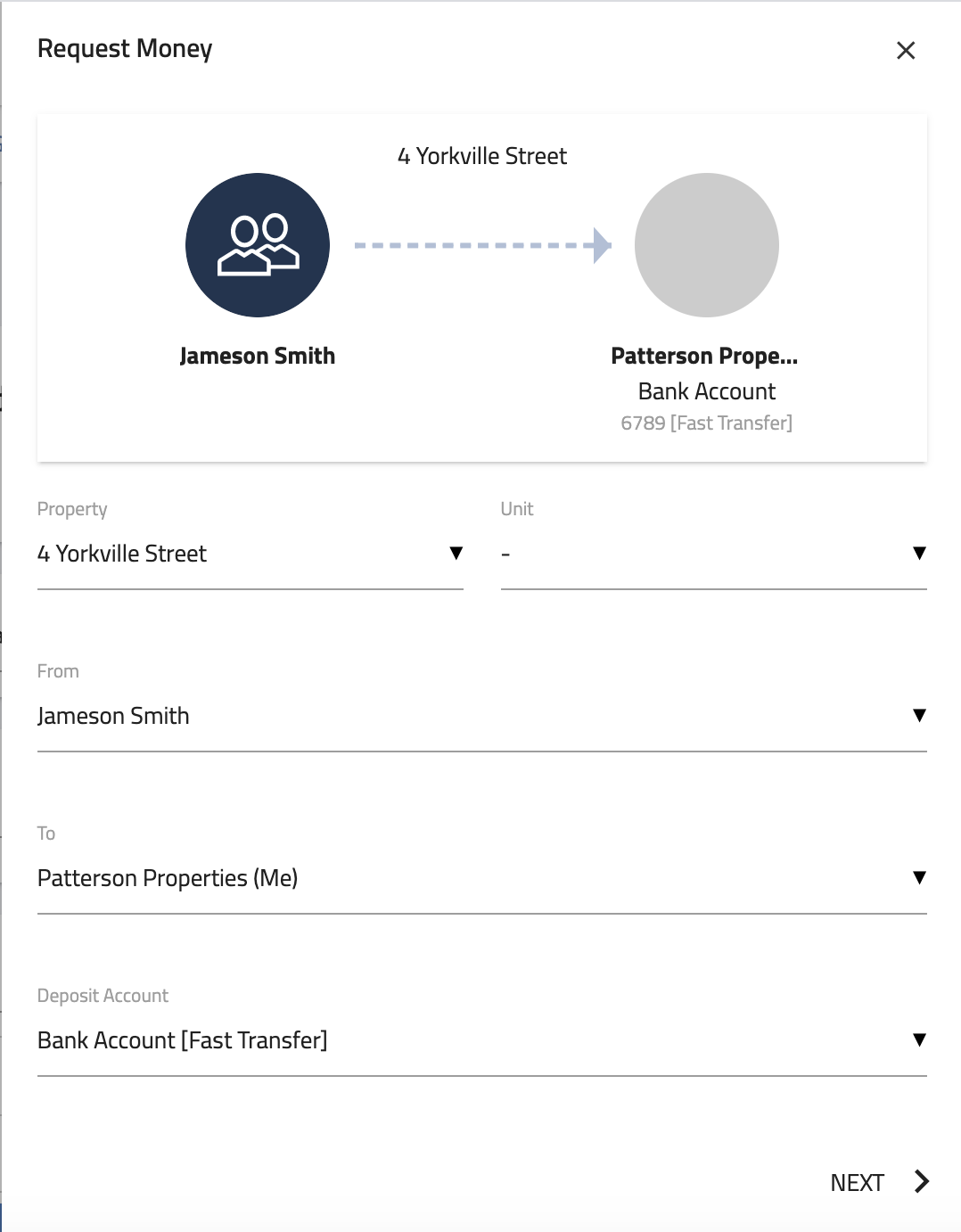 Don't forget to choose the one-time (or recurring) transaction option!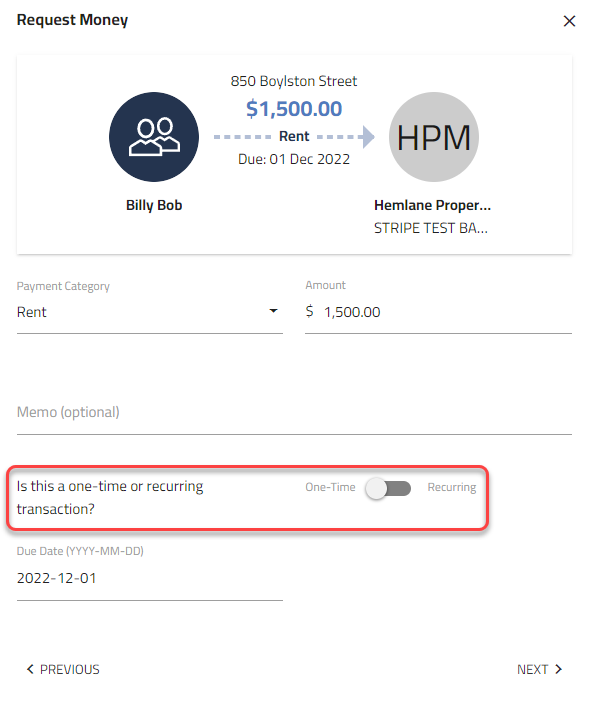 Step 4: Confirm the payment's details and click [Request]
Keywords: request payment, online payment, application fee, maintenance reimbursement, security deposit, utility bill