If a requested payment or transaction is not paid through Hemlane's portal, you can still record it within Hemlane. This allows you to track the income regardless of whether it was paid in cash or some other form.
To request or record a payment outside of Hemlane:
Step 1: Select the Financials tab from the left side main menu
Step 2: Click "REQUEST/RECORD PAYMENTS" made outside of Hemlane from the top middle section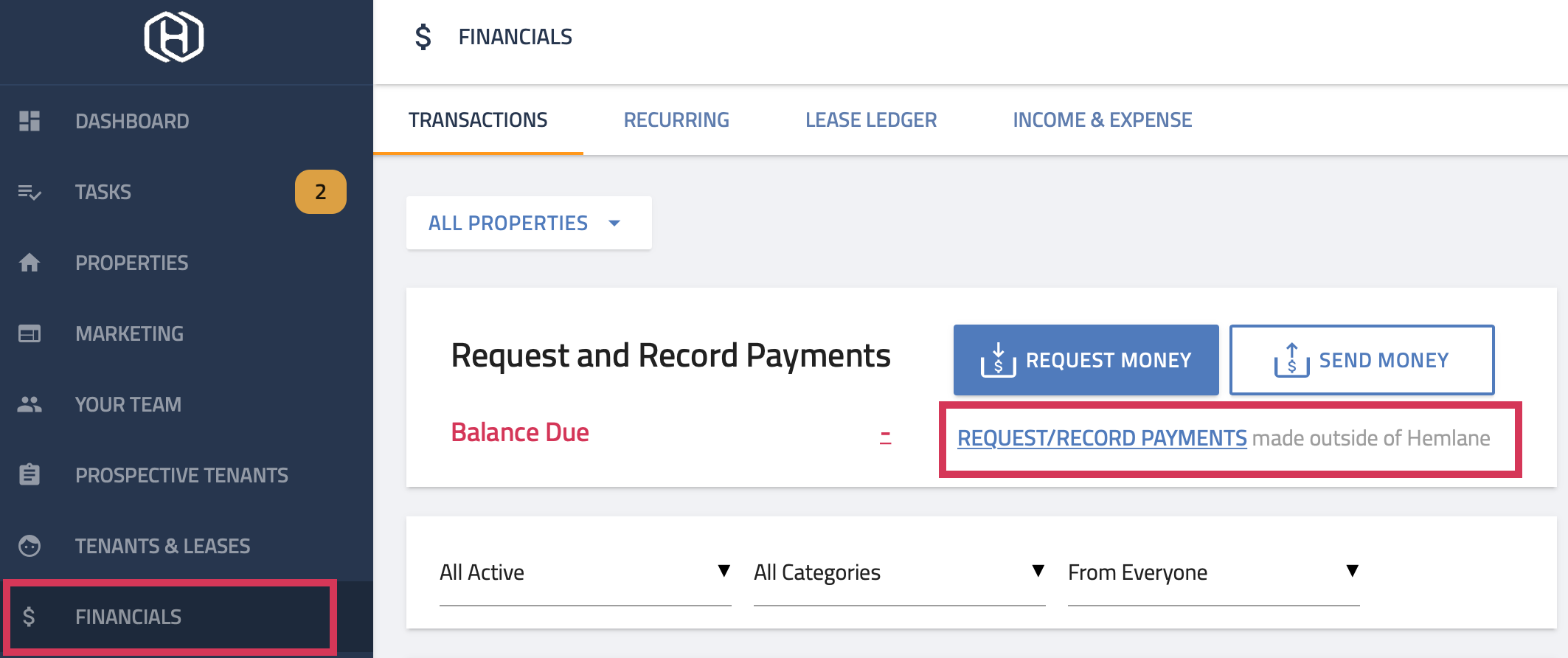 Step 3a: Follow the steps to fill in the payment details

The form includes details such as:
- Property address (and unit, if applicable)
- Payor's information (who will be making payment)
- Payee's information (who will be receiving payment)
- Payment details (amount, category, due date, one-time or recurring options, invoice uploading/receipt uploading options)
OR
Step 3b: Select an existing outstanding payment to update
If an outstanding payment matching your parameters is found, the system will ask if you would like to record the payment against this existing request.
To do so, select the request you would like to update and fill in the amount paid on the second screen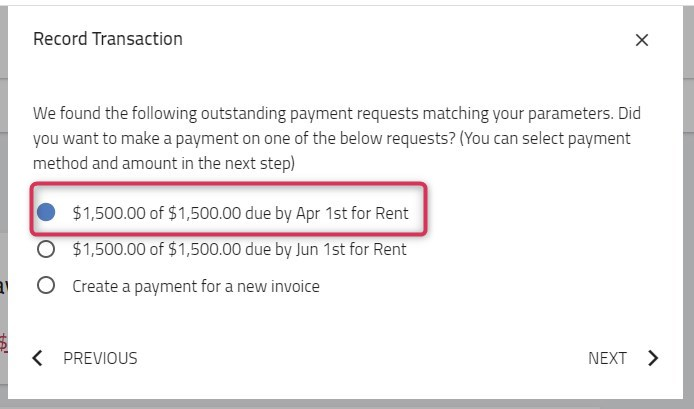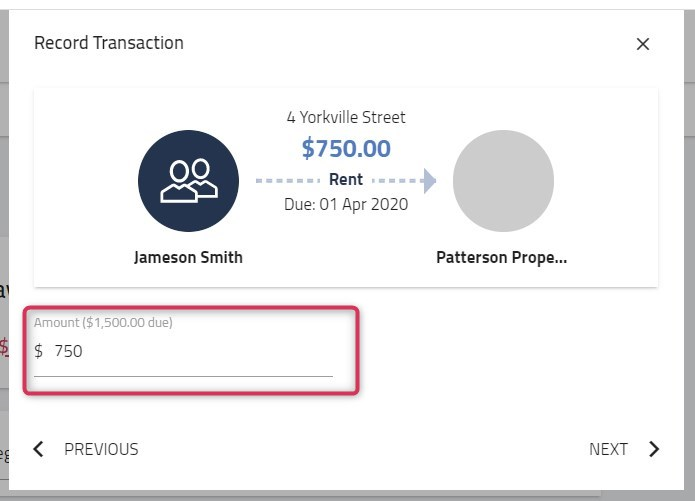 Step 4: Confirm the payment's details and click [Record]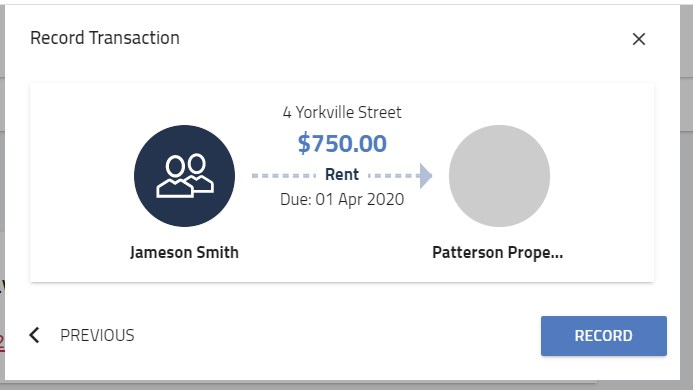 Manually record, offline payment, manual payment, mark as paid, check, cash