Hemlane allows you to stay organized even when a payment has multiple partial payment sources, such as for Section 8 housing. To keep a record of both payment transactions, we suggest breaking the total rent amount into two requests, one from HUD and another from the tenant directly.
To prepare for Section 8 payments:
Before requesting rent, Hemlane suggests adding in two tenants for the property: one for the active tenant and another as a tracking-only tenant (no email or account registration required) for HUD.

Please be sure to add each of these tenant groups (HUD and the active tenants) under a "New Lease" to your Tenants & Leases tab. By creating two tenants who will each make payment, your reporting will stay up to date and accurate.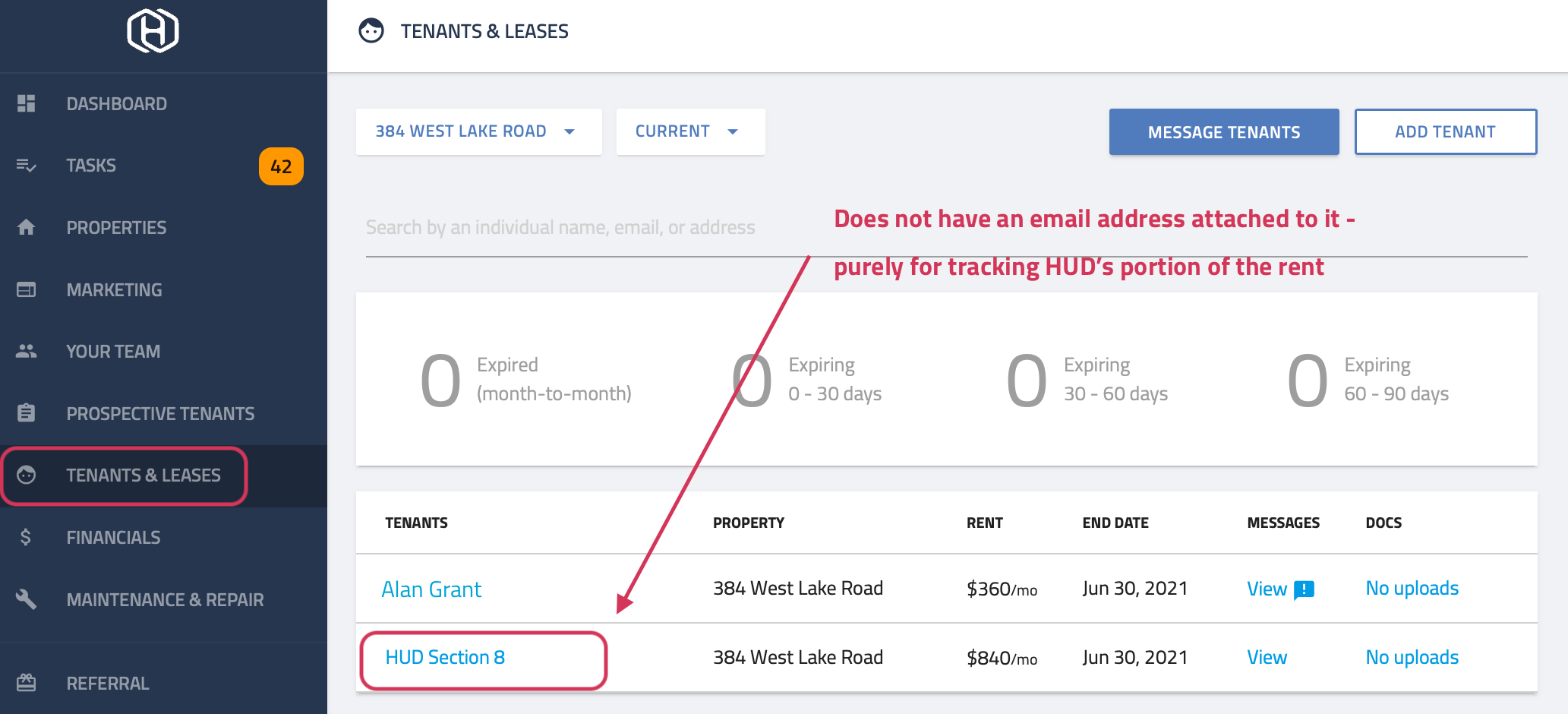 For instructions on how to add in a tracking-only tenant for HUD, please view our article: "How do I add a tenant without inviting them to sign up on Hemlane?"
To create an offline rent request from HUD Section 8:
Step 1: Select Financials from the left side main menu
Step 2: Click "Track offline transactions" to record a payment that is made outside of Hemlane, usually via check or money order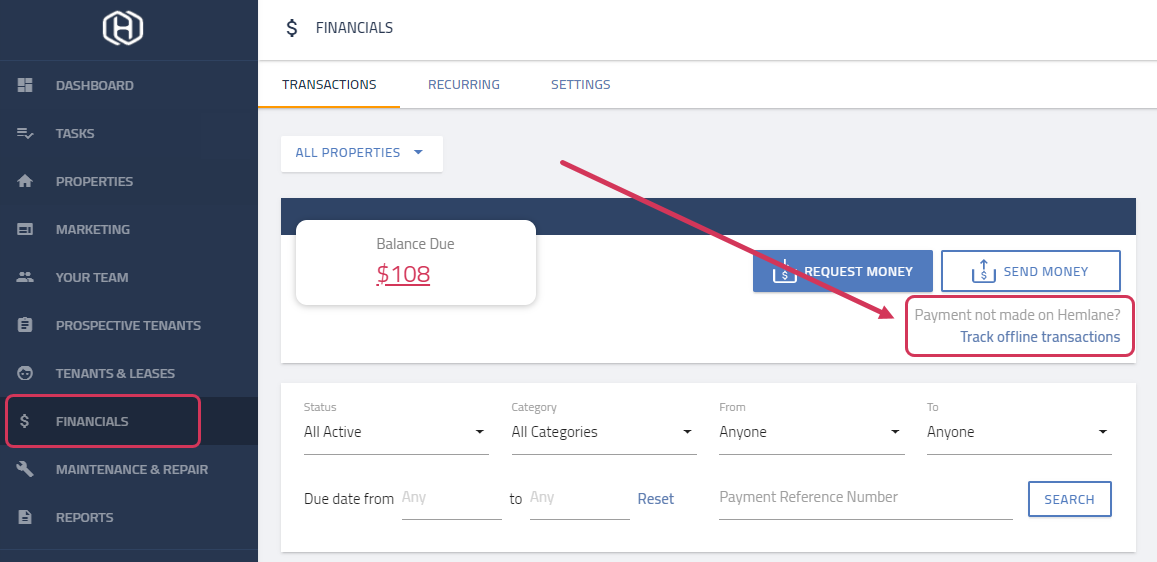 Step 3: Fill out the series of questions regarding the payment's details, then click [Add]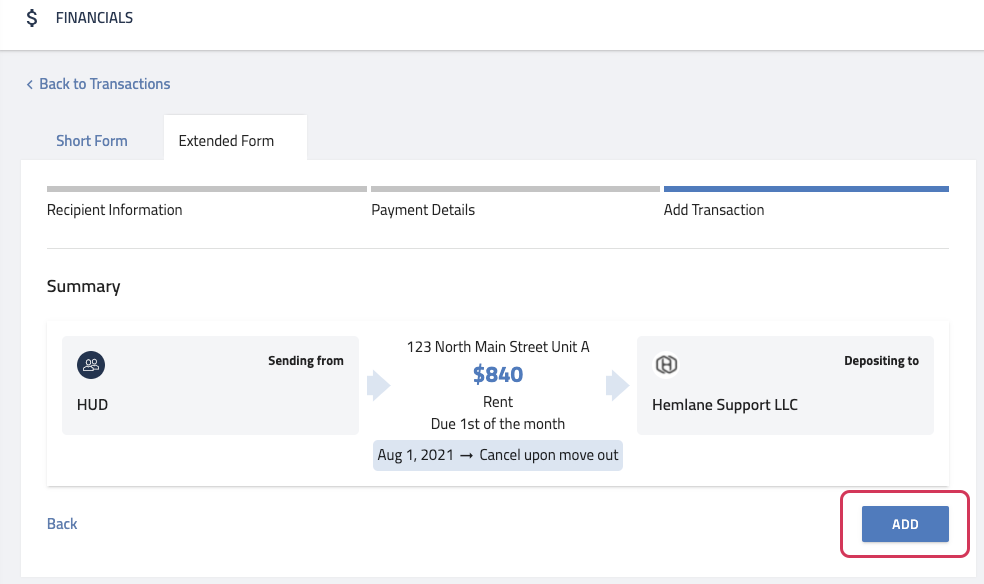 A recurring request will appear under your Financials tab, under the "Recurring" section along the top
To request an online payment from your tenant:
Step 1: Select the Financials tab from the left side main menu
Step 2: Click [Request Money] to request payment to be made through Hemlane using attached bank account and/or credit cards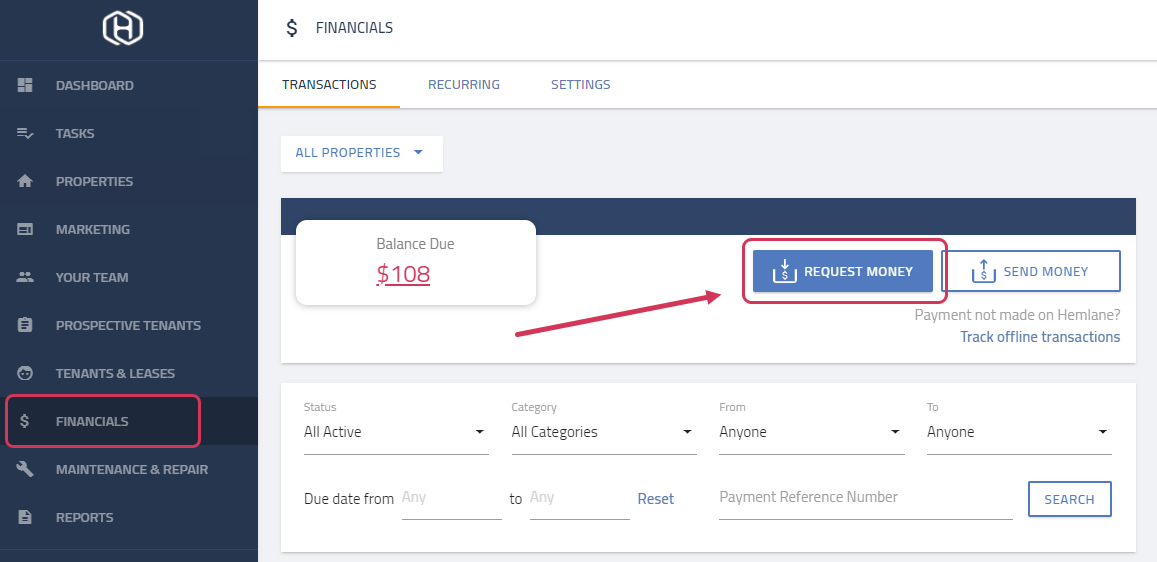 Step 3: Fill out series of questions regarding the payment request, review the details and click [Request]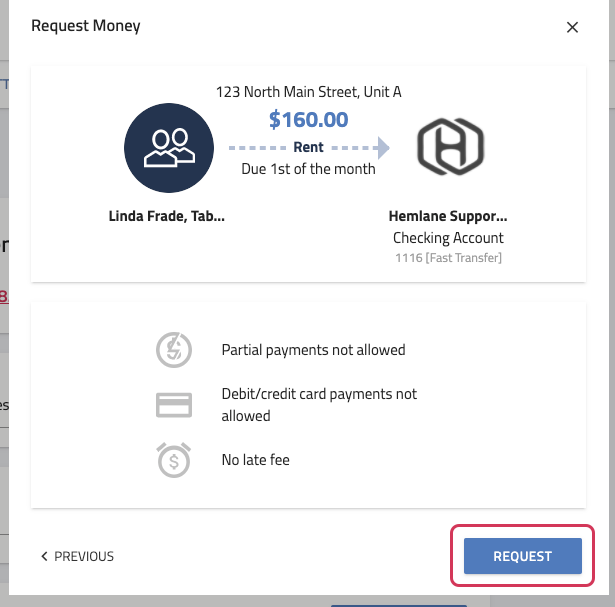 Step 5: An email will be sent to the tenants (or other users) requesting them to make payment
The requests will then appear under your Financials tab: