There are two ways that you can pay a service professional on Hemlane. Please see below for your options.
(1) Pay them offline and record the payment in Hemlane
Recording a payment to a service professional not added the to the Your Team tab:
Step 1: Navigate to your Financials tab
Step 2: Click "Track Offline Transactions" from the top middle section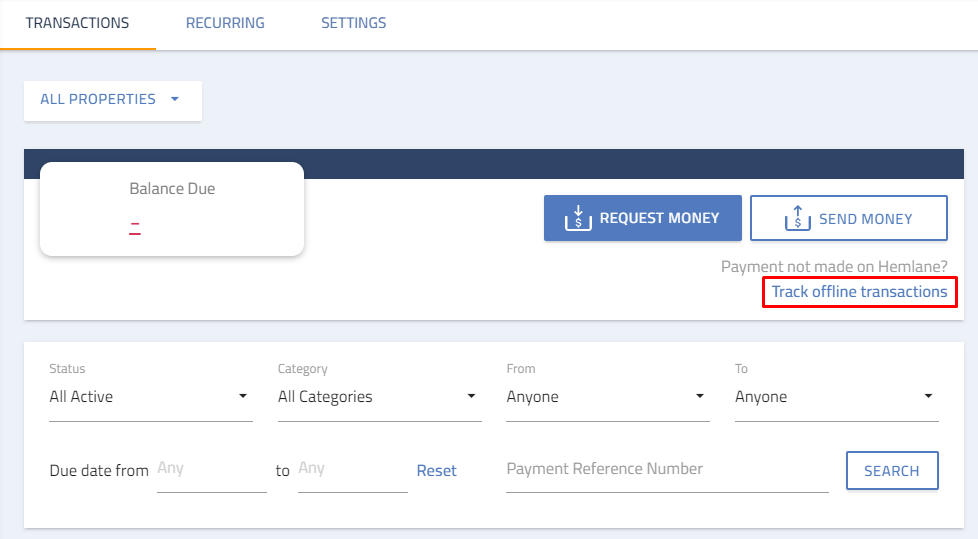 Step 3: Choose "other" from the two options available and enter in their name in the field below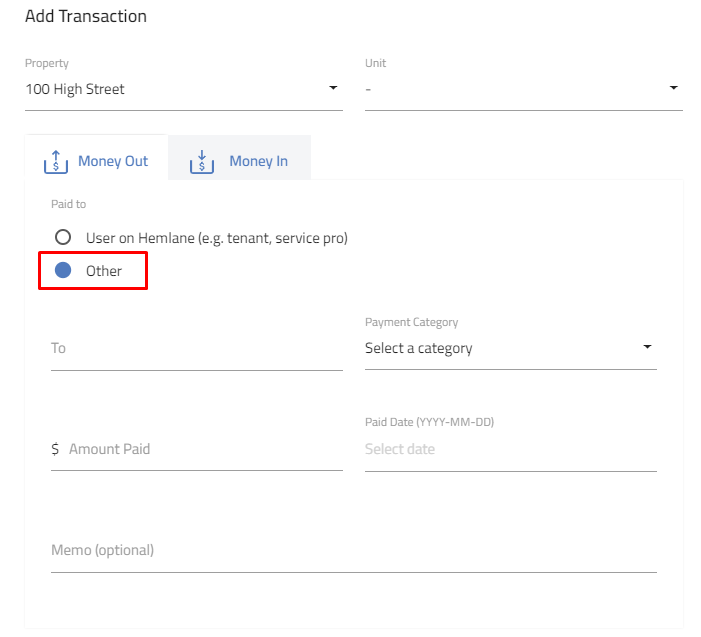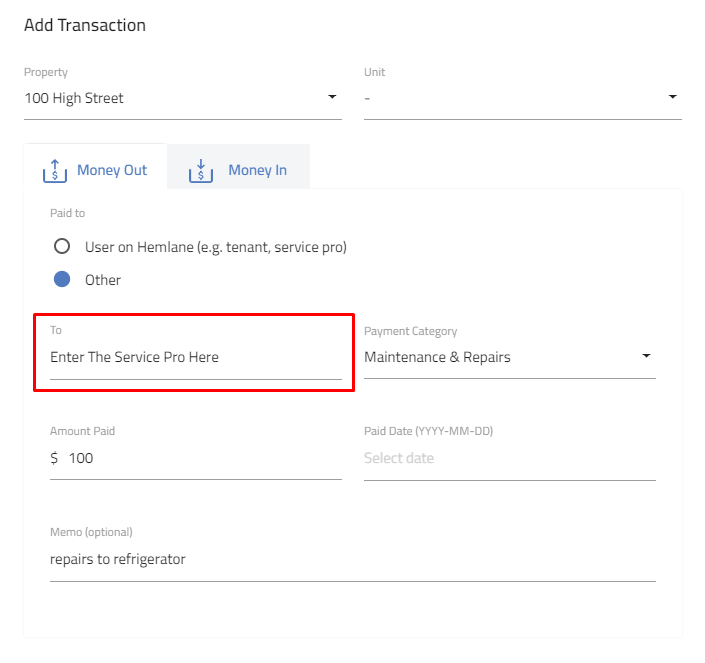 Step 4: Finish creating and record the payment


(2) Sign up for Repair Billing (Complete Users Only):
On the Complete package, Hemlane provides accounting services to manage and initiate payments to service professionals through a service called Repair Billing. For more information on how to sign up for Repair Billing, see our support article: "How do service professionals get paid on the Complete package?"
keywords: service pro, service professional, service provider, vendor, pay, payment to service