If you'd like to pay your service professional through Hemlane you'll want to invite them to the Your Team tab as a user so that they are able to create a Hemlane account to attach their banking information to. If you would prefer to pay them outside of Hemlane, you can either:
1. Add them in as a Service Pro under the Your Team tab (a service professional status does not require them to create a Hemlane account and therefore they are unable to attach any banking information for payments) and record a payment
OR
2. You can simply record a payment and manually enter in the service professional's name (this will allow you to skip adding them to Hemlane entirely).


To add them to your Your Team tab, please view:

To create a payment record to a service pro without adding them to your Hemlane account:
Step 1: Navigate to your Financials tab 
Step 2: Select "record a one-time/recurring transaction"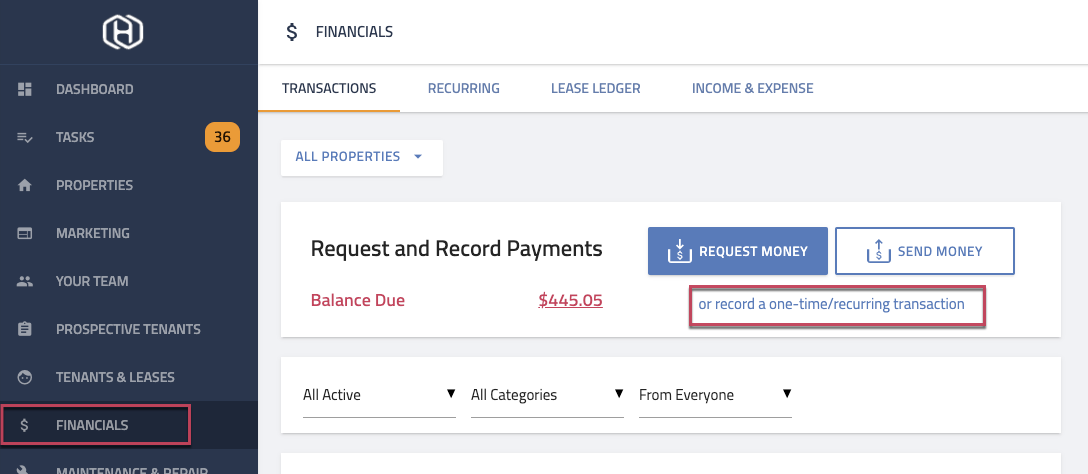 Step 3: Choose "other" from the 'to' drop-down menu and enter in their name in the field below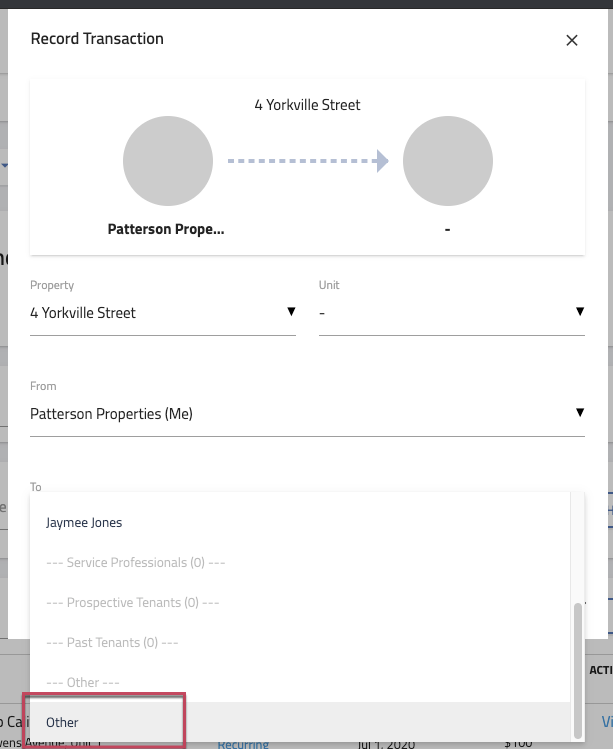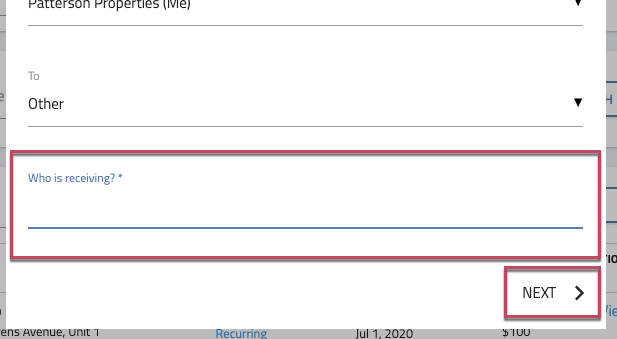 Step 4: Finish creating and record the payment


keywords: service pro, service professional, service provider, vendor, pay, payment to service