Hemlane's Split Rent Rule was designed for rent payments to be automatically dispersed between two owners' bank accounts or a property manager's and owner's bank account. Please read below for instructions on how to edit or delete a Split Rent Rule.
Please note Split Rent Rules is currently in Beta. To test our Beta Split Rent Rules please email us at support@hemlane.com to get access to this feature in your account.
To edit or delete a Split Rent Rule:
Step 1: Click into your Financials tab from your left side main panel
Step 2: Select [Settings] and select "Set Split Rules" from the drop-down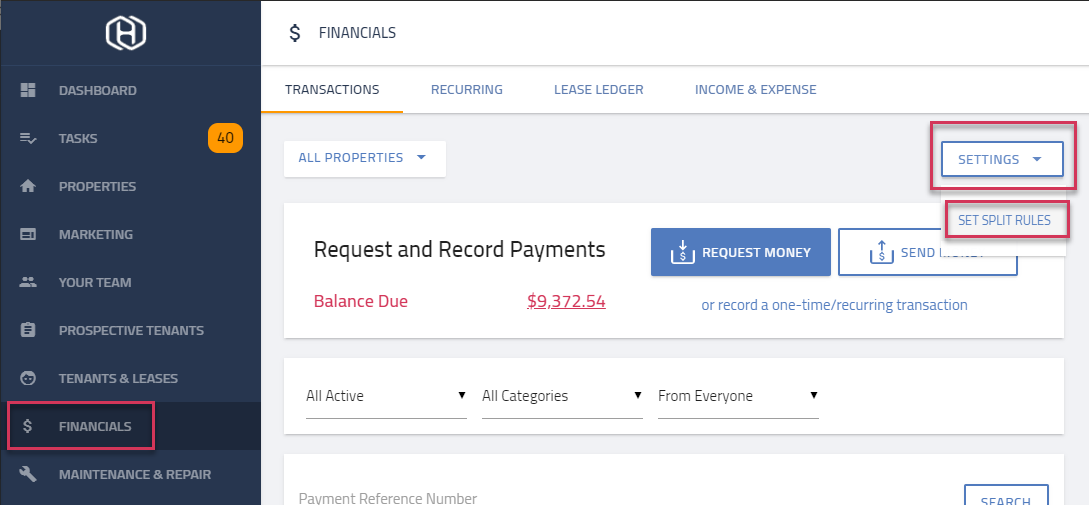 Step 3: Select the pencil icon next to the address of the Split Rent Rule you would like to edit

Step 4: Update the Split Rule (such as the rent split amount) or select 'Click here if you would like to delete this rent split' to delete it.
Step 5: Click [Update] to save your changes.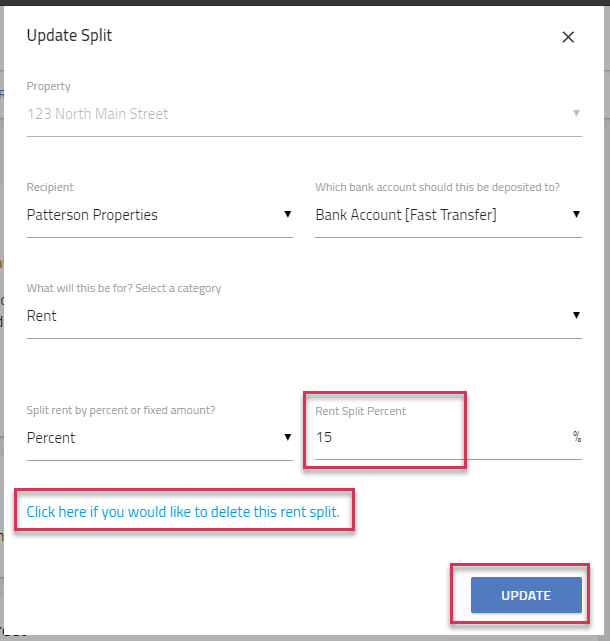 For more information on this topic, please visit these articles:
keywords: edit split, delete split, change split, adjust split,remove split