Hemlane makes it easy for you to update the balance due on an individual transaction. Please read below for instructions on providing a credit or reducing the balance of a single payment request.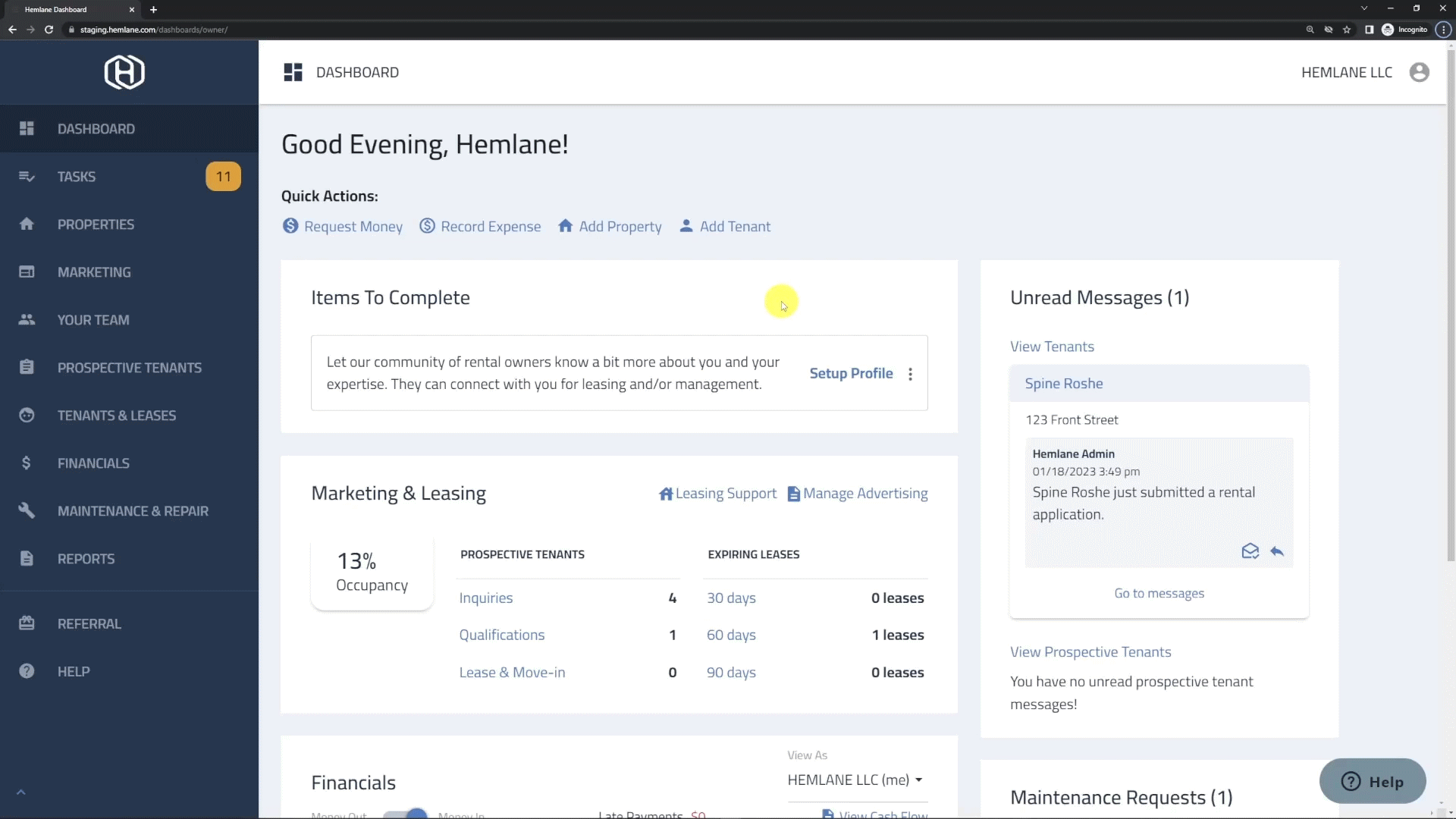 To adjust an existing payment, please:
Step 1: Select your Financials tab from the left side main menu
Step 2: Confirm you are on the 'Transactions' section at the top of the page
Step 3: Select the three vertical dots to the right of the transaction and choose "Record a payment"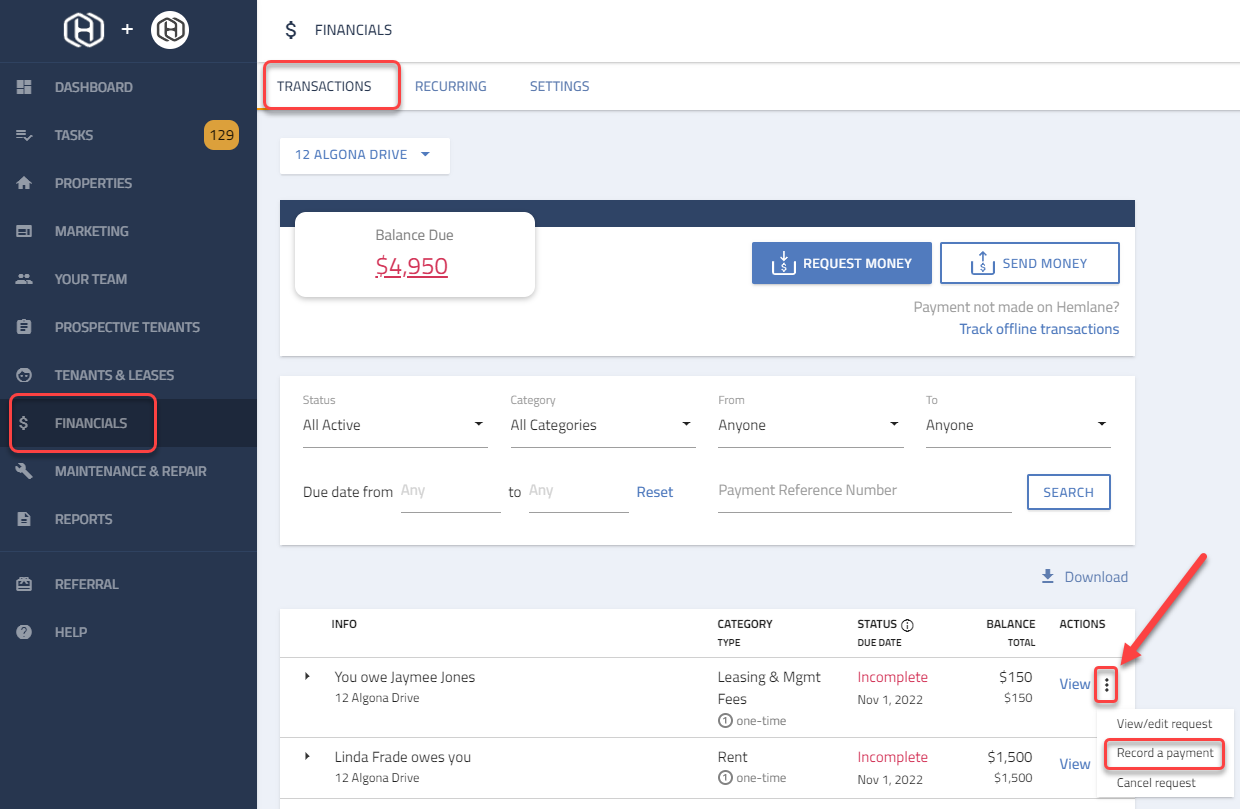 Step 4: Type in the [Amount] that you would like to reduce the request by and click [Confirm]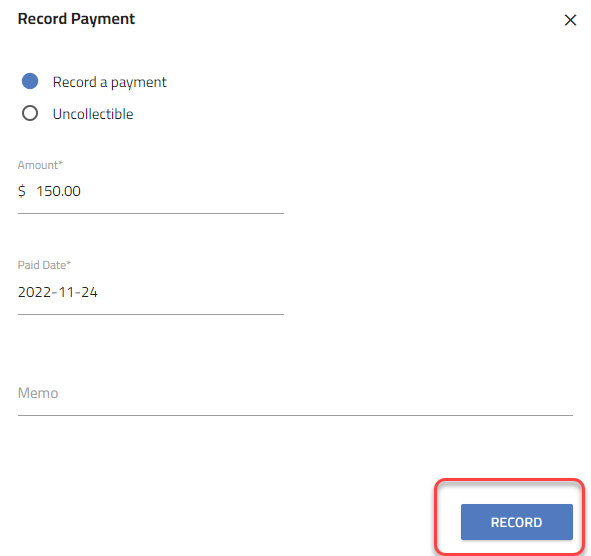 Note: The "Record a Payment" option will show in your reporting as income, this is seen as a payment collected outside of Hemlane. The "Uncollectible" option will not show in your reporting as income.
keywords: adjust payment, add credit, reduce balance, reduce payment amount, update payment amount, update amount due, transaction