Hemlane allows you to choose if a transaction will allow for partial payments (multiple payments against the requested amount) or not.
Partial payments are most commonly used when there are co-tenants and each person would like to pay their portion of the total amount due. If you do not allow partial payments, only one person can pay the full amount requested.

To update a recurring request and allow for partial payments:
Step 1: Click into your Financials tab > then select "Recurring" from along the top
Step 2: Click "View" to the right of the recurring request to open more details
Step 3: Select "Edit" at the top of the recurring request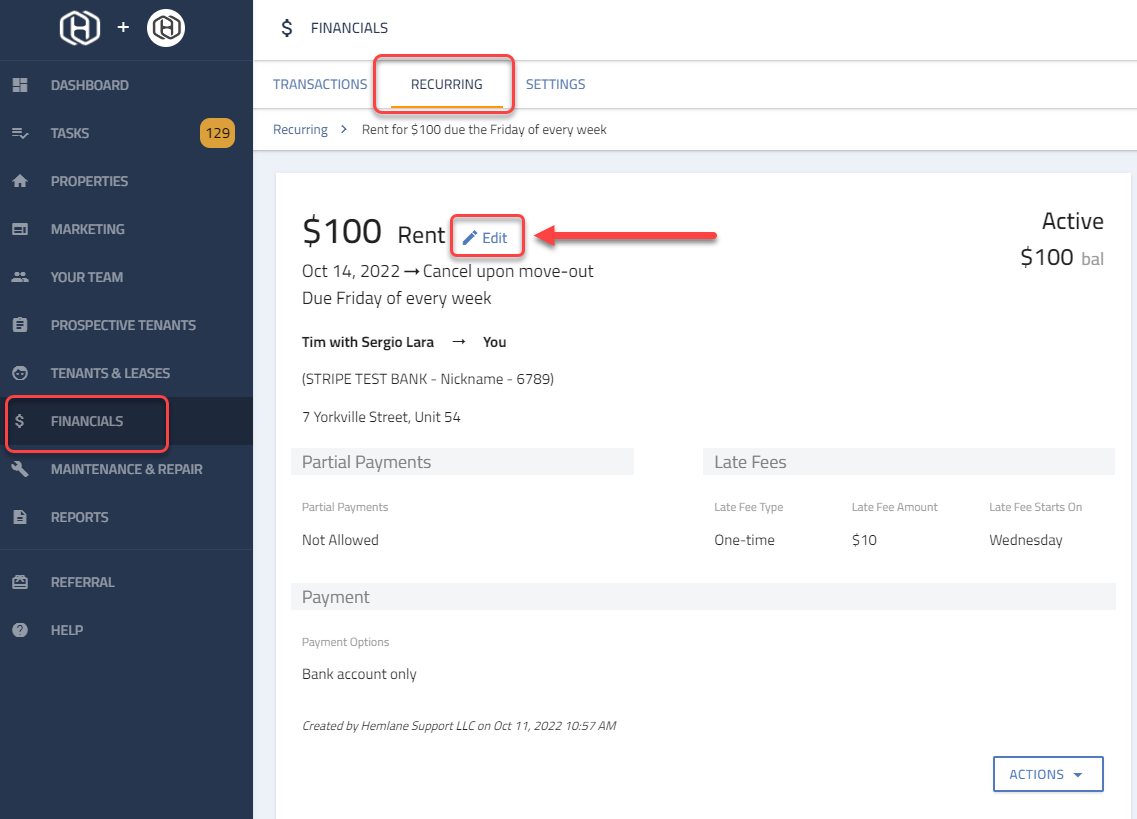 Step 4: Select "Allowed" from the drop down under the Partial Payments section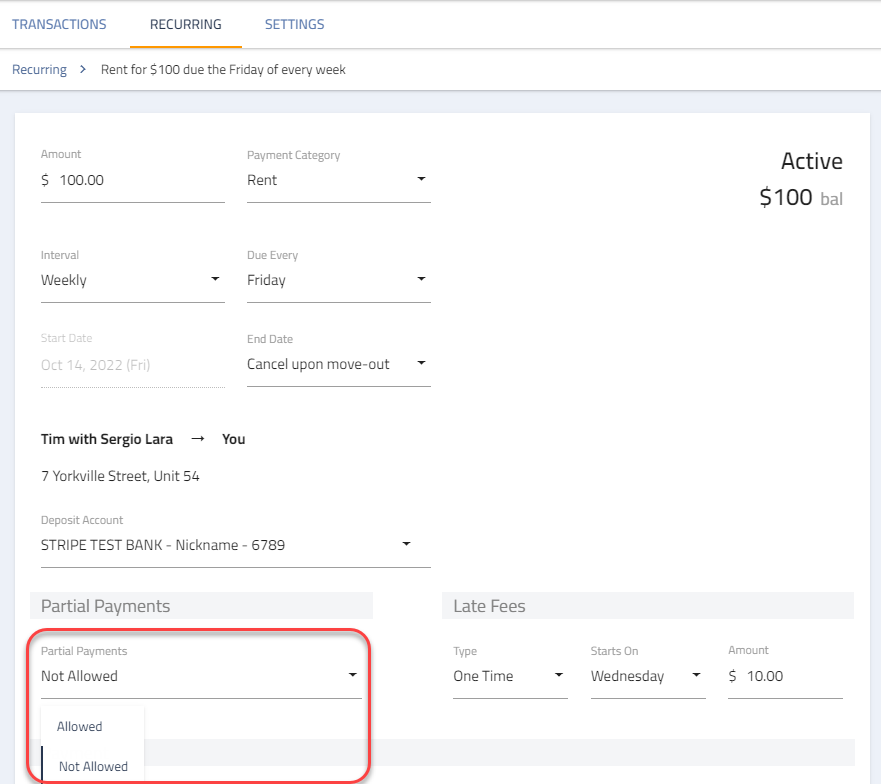 Please note:
Updating a recurring payment request will only update future transactions. If you would like to update a transaction already posted to your Transactions section of your Financials tab, please see our support article "How do I edit the details of a payment request (e.g. allow credit cards or partial payments)?"
For more information about split payments, please visit our article, "Can tenants split rent or pay partial rent?"
keywords: partial payment, partial payments, update request, update payment