Hemlane allows you to remove Service Professionals from one property or multiple properties. You can adjust this within the Maintenance & Repair tab of your account. Removing all properties from a Service Professional's profile will remove them from your account entirely.
To remove a Service Pro from one property:
Step 1: Select the Maintenance & Repair tab from the left side panel
Step 2: Select the "Service Pros" tab along the top
Step 3: Click the three dots on the property block under the "Properties" section and select "Delete"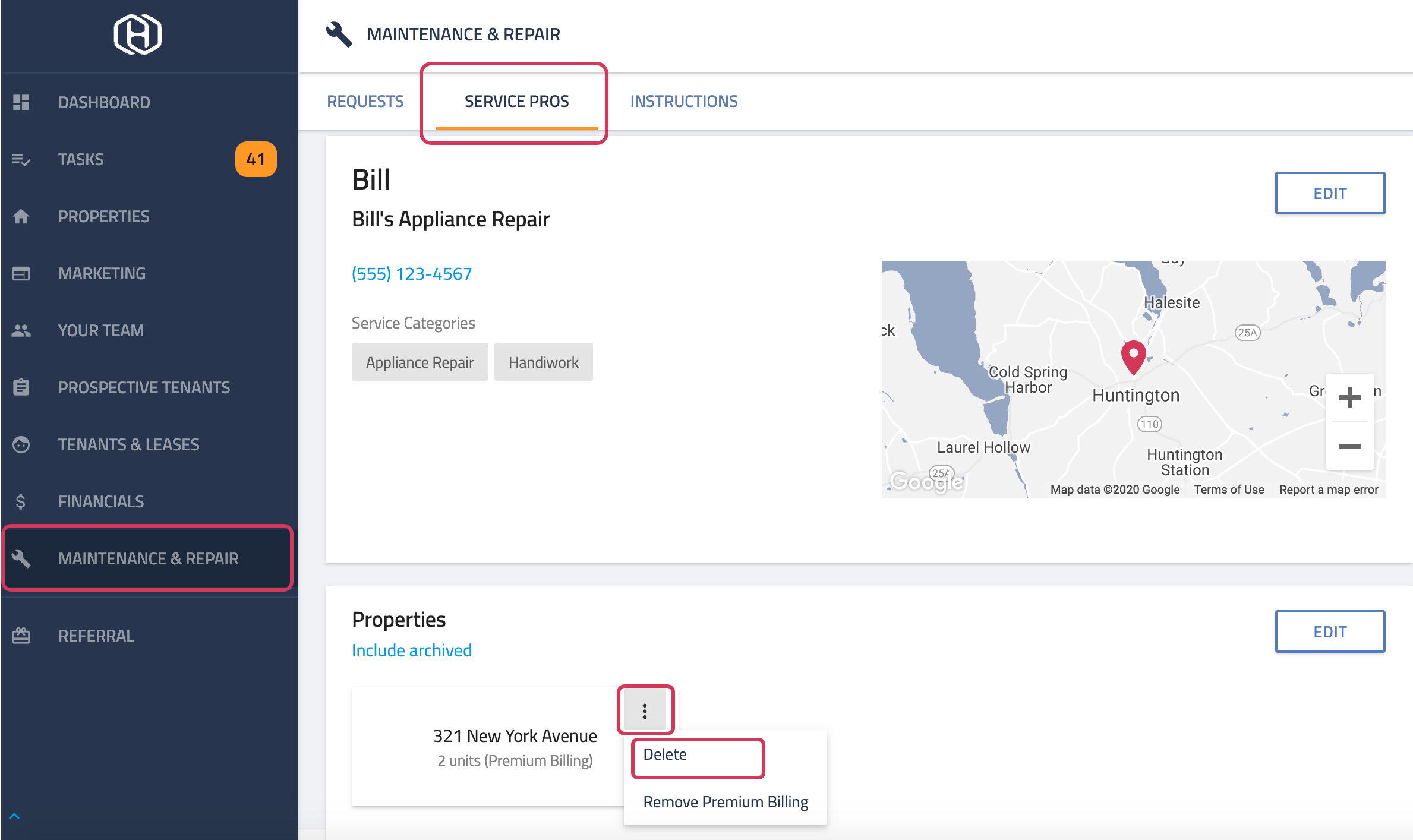 To remove a Service Pro from multiple properties:
Step 1: Select the Maintenance & Repair tab from the left side panel
Step 2: Select the "Service Pros" tab along the top
Step 3: Click [Edit] towards the right hand side of the "Properties" section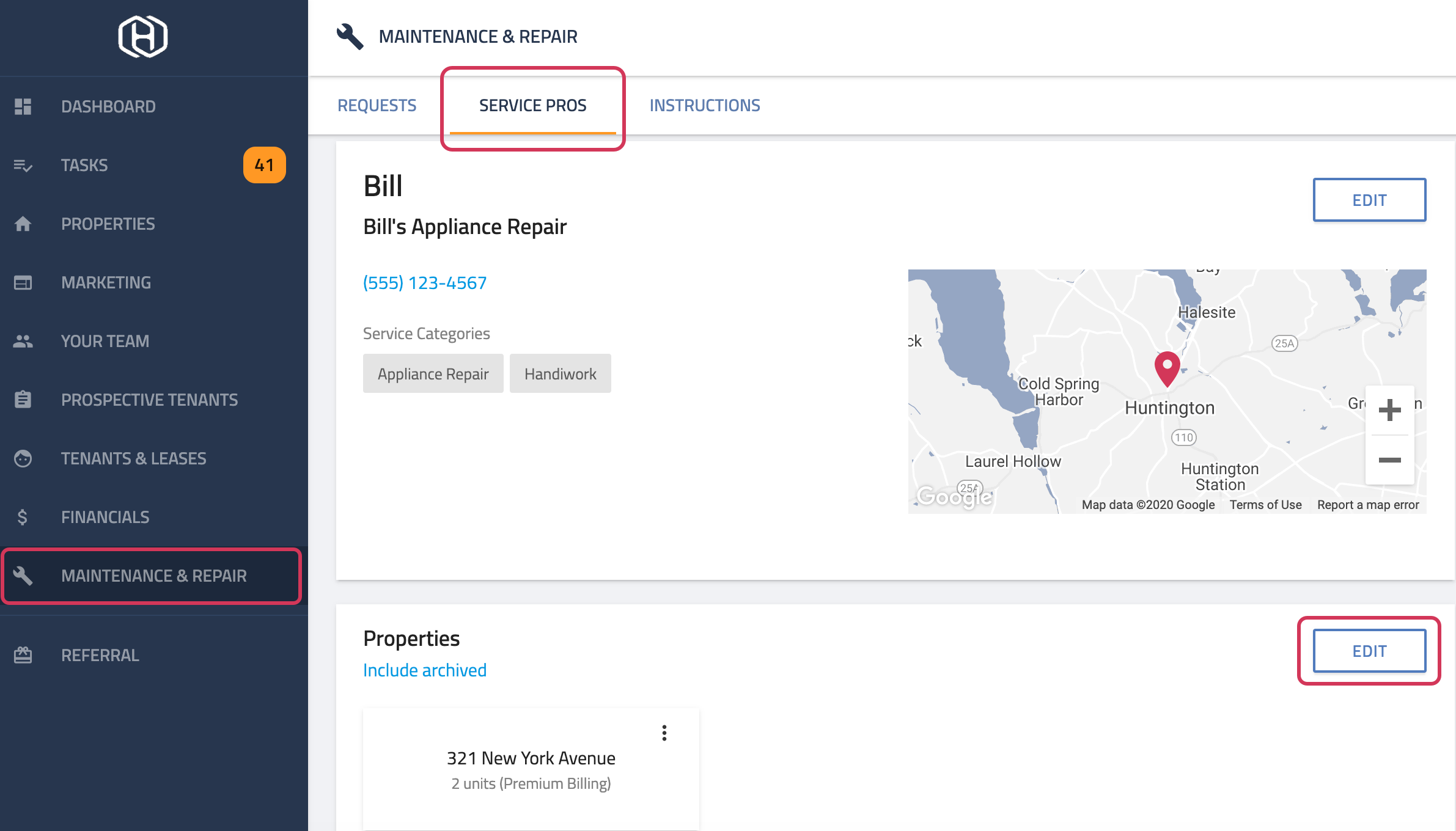 Step 4: Uncheck the properties you would like to remove the Service Pro from, or check "Deselect All" to remove all properties from the Service Pro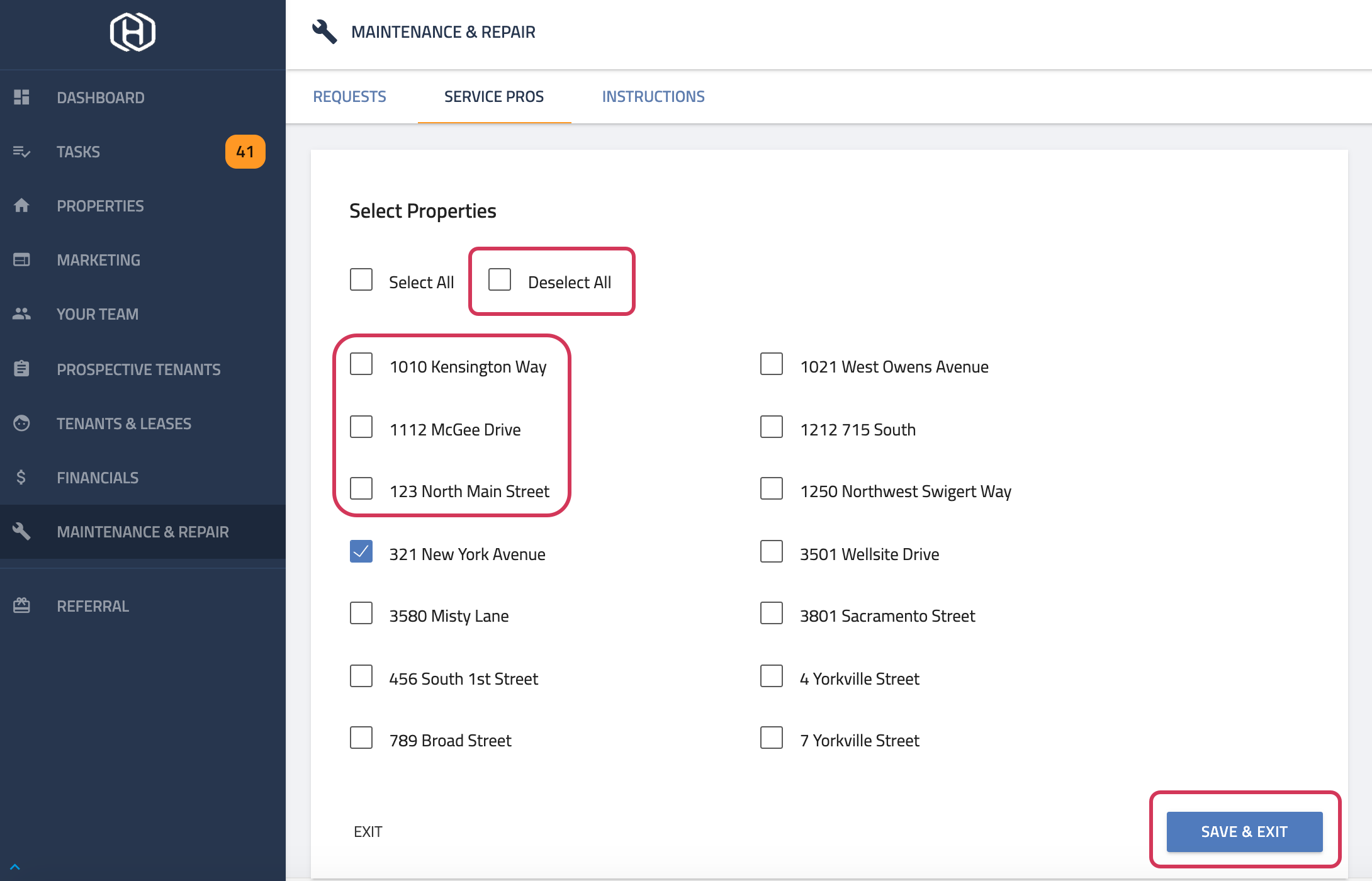 keywords: delete service pro, remove service pro