Hemlane allows you to add individual properties with unique permissions, per team member, in order to give you flexibility when managing your accounts.
To add new properties to an existing team member: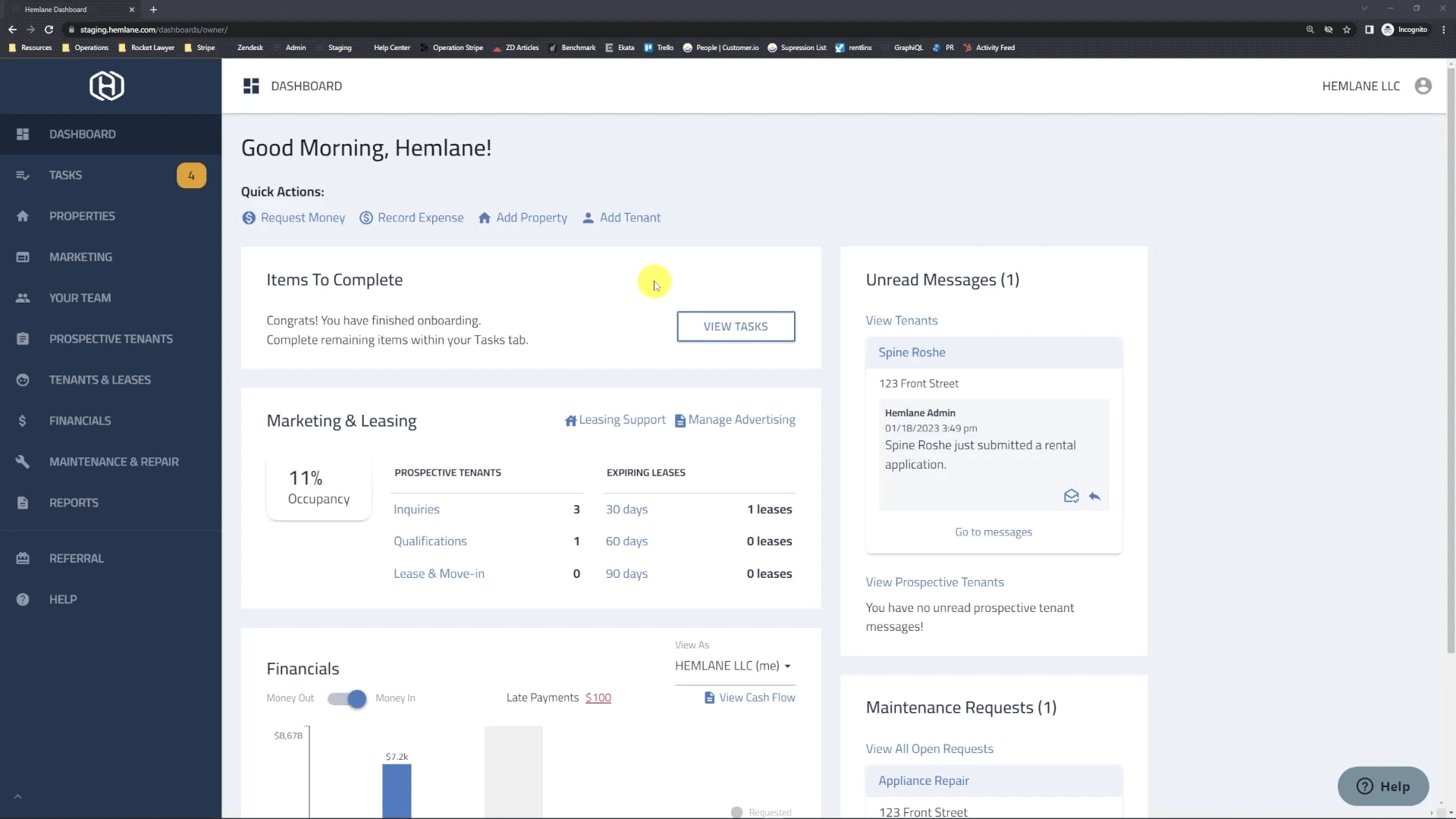 Step 1: Select the Your Team tab from the left side main menu
Step 2: Click into the team member's name that you would like to add a property to
Step 3: Select the [+ Property] button

Step 4: Set the user permissions and click "Next". "Permissions" lets you give them access to different sections of Hemlane.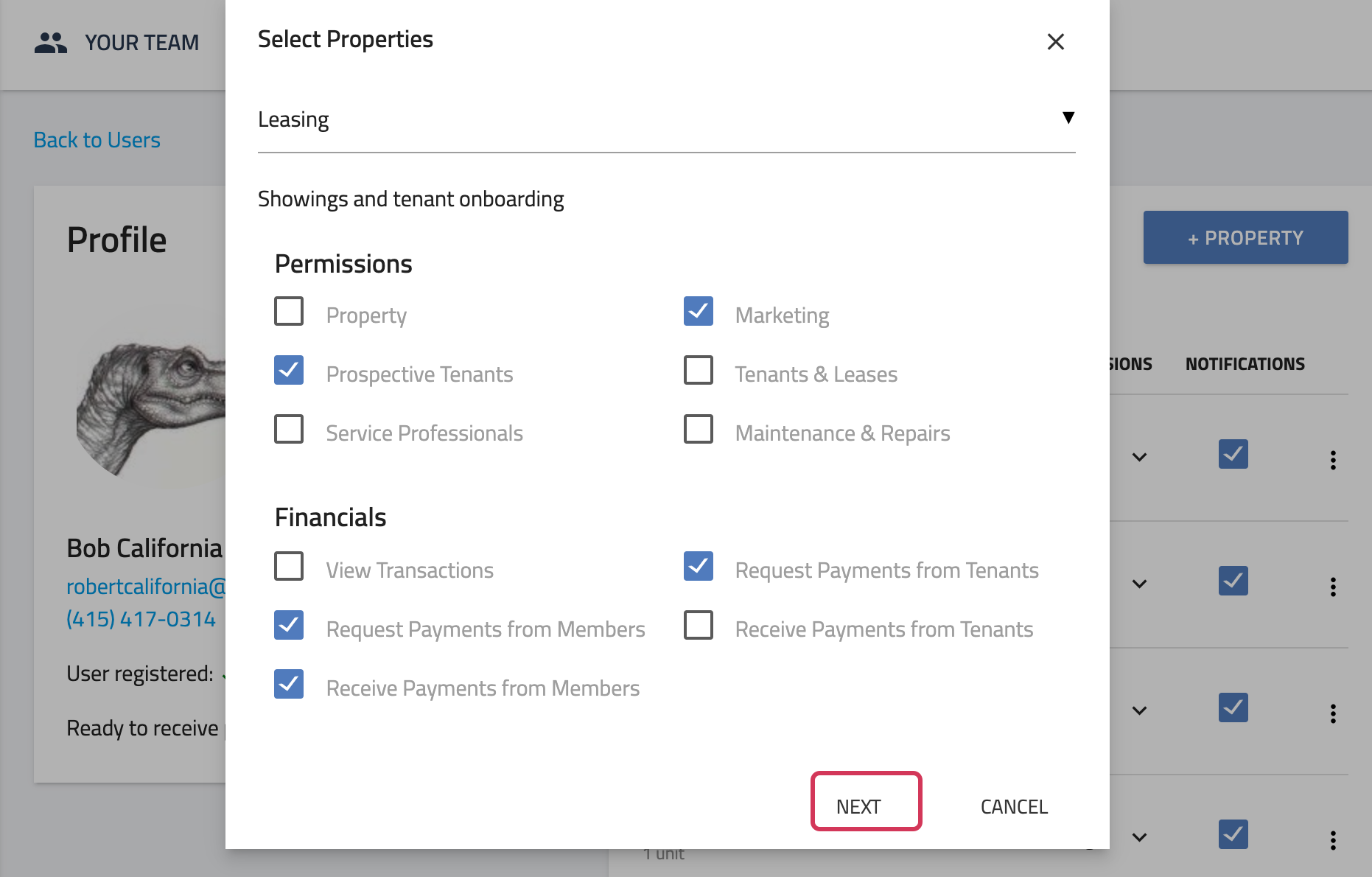 Step 5: Select the properties and click "Next" to add the properties to your team member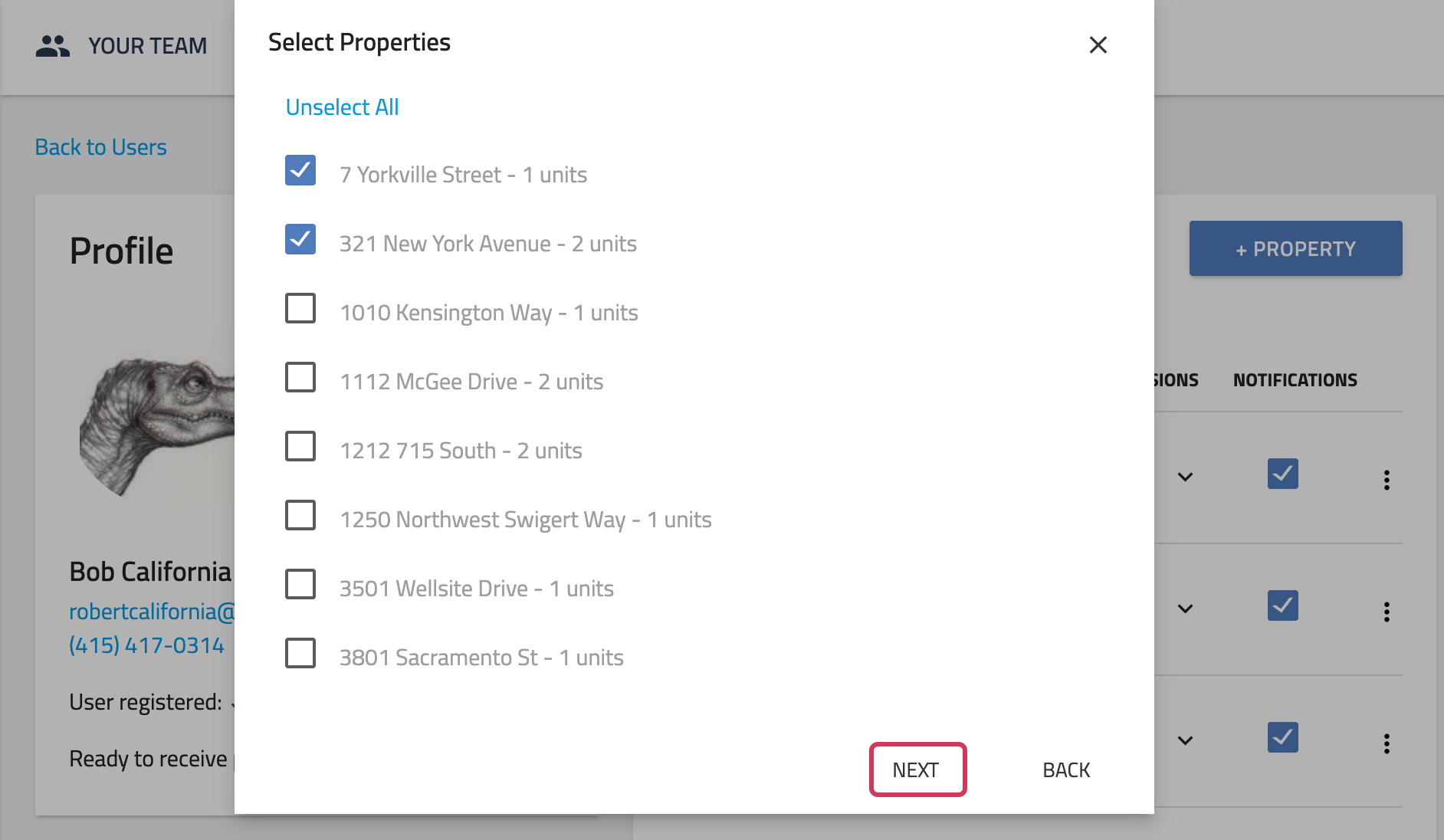 keywords: add property to team member, add to existing team member, user, agent, owner