Hemlane allows you to send money to your tenants directly, most commonly as a security deposit refund.
Why does the payment I sent my tenant show as incomplete?
After sending funds to your tenant, they will be alerted by email to take action on the pending transaction within their Hemlane account. They will need to accept the refund and route it to the bank account of their choice.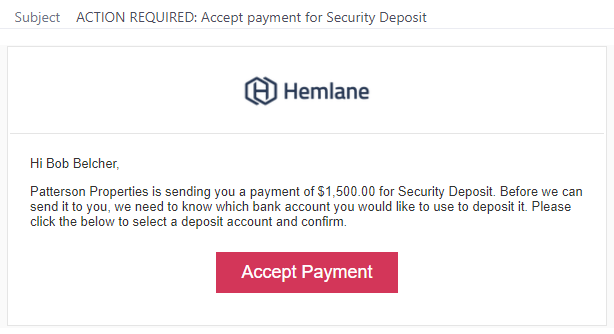 Until your tenant takes action on the request, you'll see the transaction listed as "Incomplete" and the payment section will state "Payment pending recipient confirmation".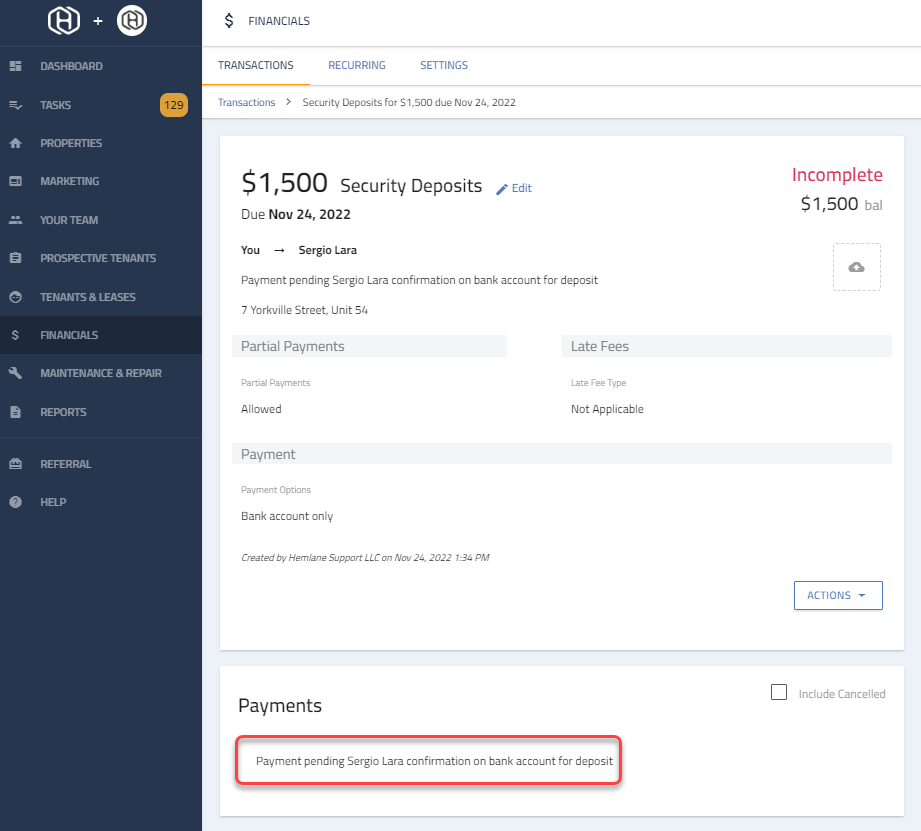 After your tenant logs into Hemlane, they'll be met with a message on their Dashboard tab to accept the funds by choosing a depositing account. Once they have picked their depositing account, the payment's status will adjust to an in transit status and the payment will begin processing.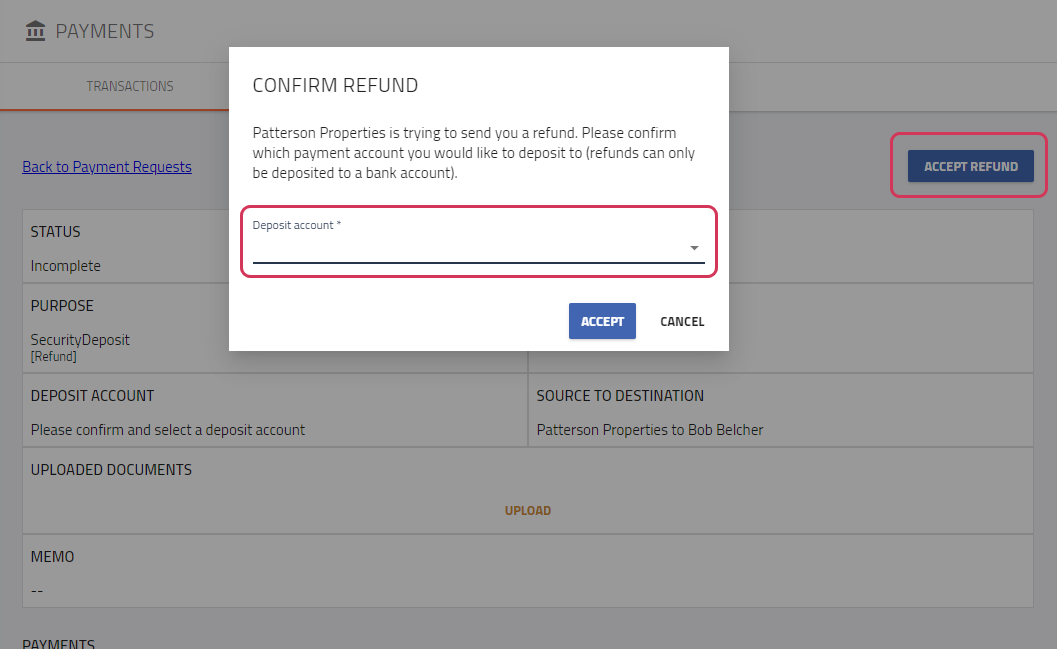 keywords: refund to tenant, refunded tenant, payment - pending, payment pending