Hemlane allows multiple people to be attached to one applicant group. This allows for both co-applicants and cosigners to submit their own applications and screening reports in order for you to review all of the information and make the best decision for your rental property.
What should I expect to see on the cosigner application?
When a cosigner submits their application, it may contain less information compared to the tenant's application.
Cosigners and guarantors are only requested to submit their employment history, bank information on their application form, and upload their pay stubs and bank statements as supplementary documents.
To learn more about cosigners, see our resource here: Cosigners and Guarantors: 4 Things You Must Know
How do I request more information from the cosigner?
To request for more information from the cosigner, you can send a message directly to them by following the steps below:
Step 1: Select the Prospective Tenants tab and click the Envelop to be directed to messages:


Step 2: This will open the messages area where you are able to send a message directly to the applicants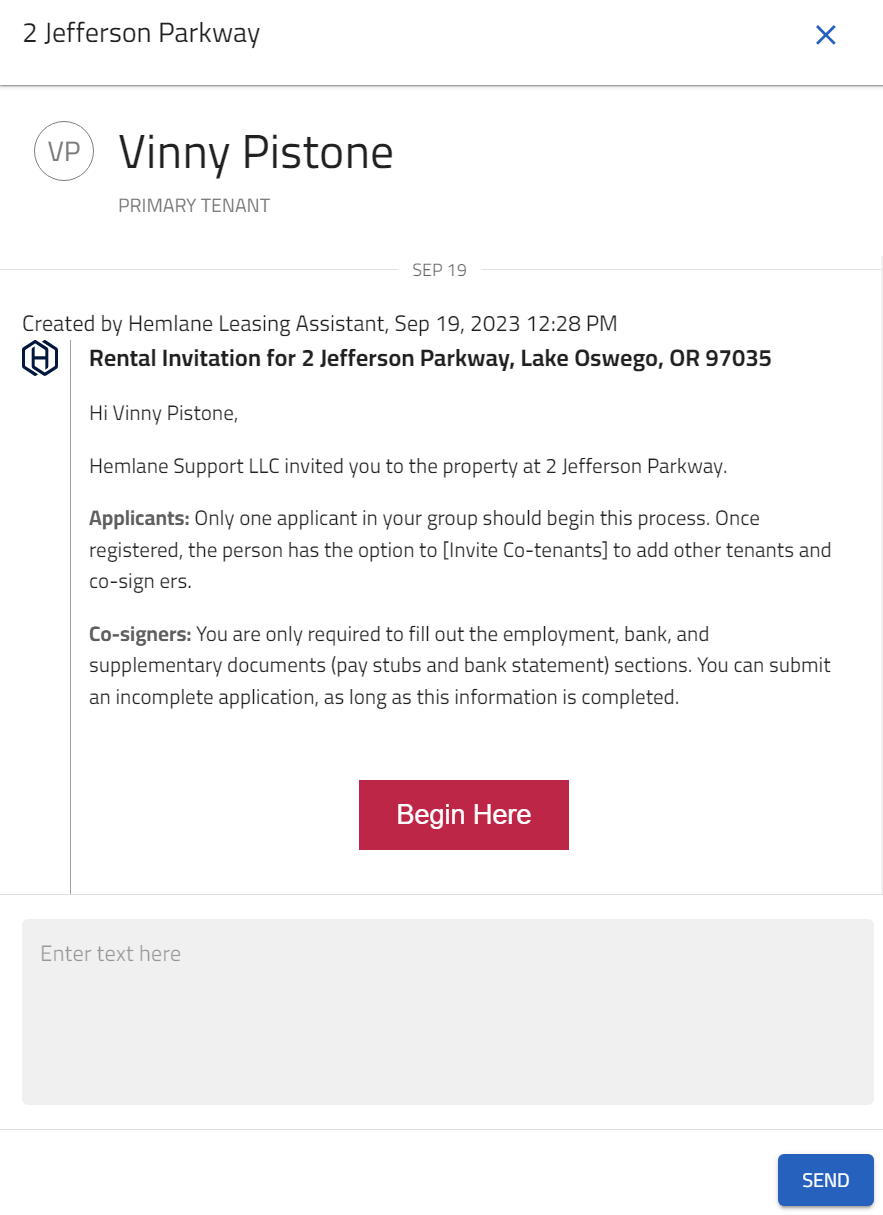 For more information on this topic, please visit these articles:
Keywords: cosigner application, application, guarantor, user, agent, owner