If a transaction for a maintenance has occurred on your rental property, you can record it within Hemlane. This allows you to accurately track expenses under one system.
To request or record an expense for a property maintenance purchased outside of Hemlane:
Step 1: Select the Financials tab from the left side main menu
Step 2: Click "REQUEST/RECORD PAYMENTS" made outside of Hemlane from the top middle section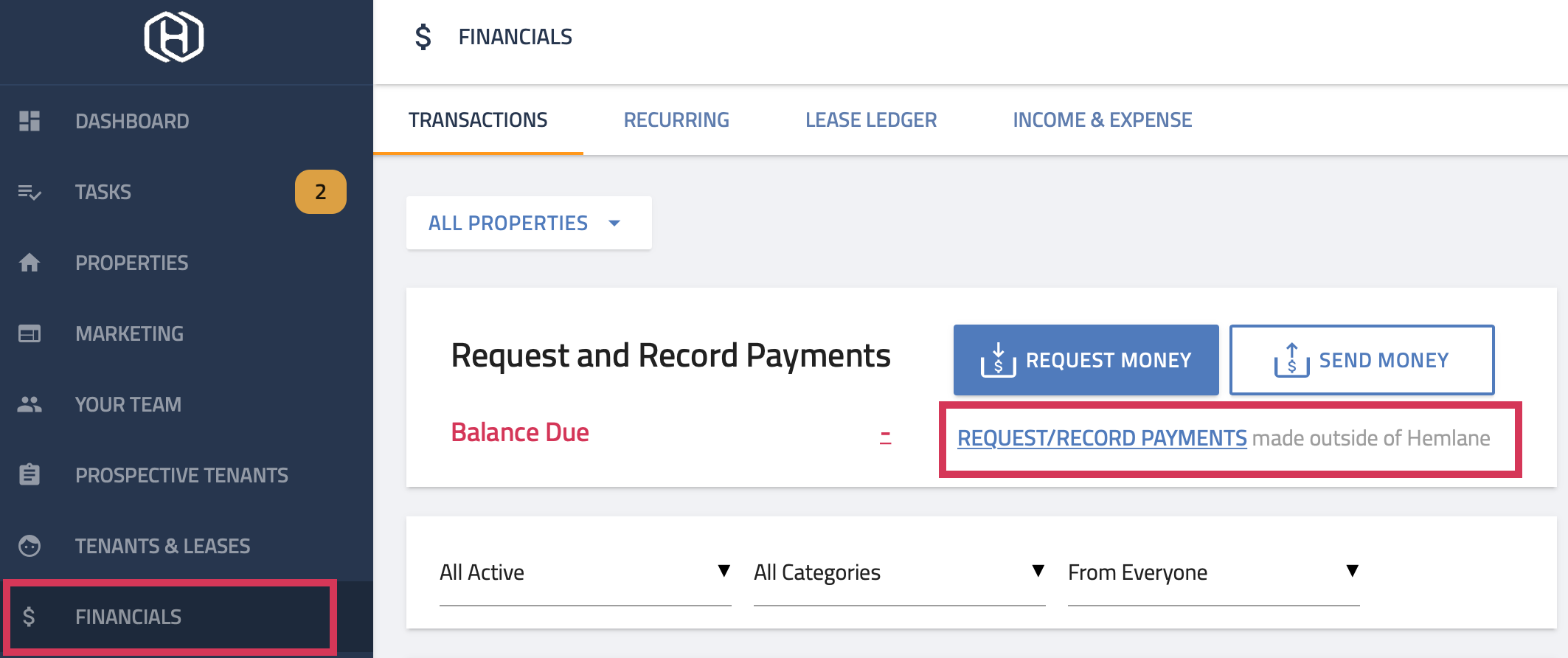 Step 3: Follow the steps to fill in the payment details

The form includes details such as:
- Property address (and unit, if applicable)
- Payor's information, the "From" field (who will be making payment)
- Payee's information, the "To" field (who will be receiving payment)
If you would like to record the payment as paid to a user not on Hemlane, please select 'Other' from the "To" drop-down menu located at the bottom of the menu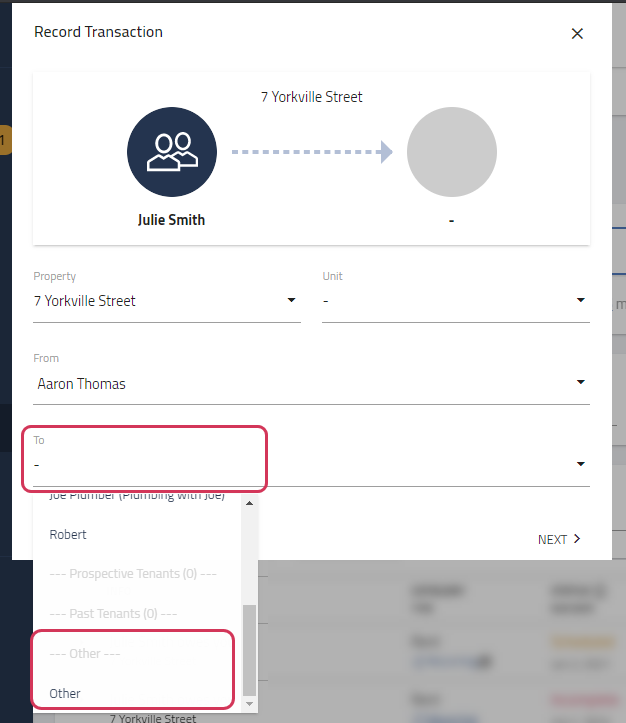 An editable/typeable line will appear and allow you to type in the name of the user (or business) who received the payment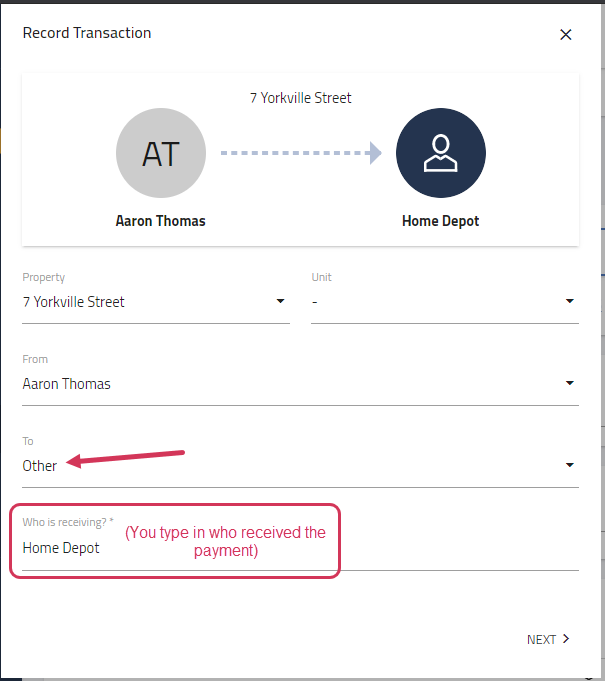 - Payment details (amount, category, due date, one-time or recurring options, invoice uploading/receipt uploading options)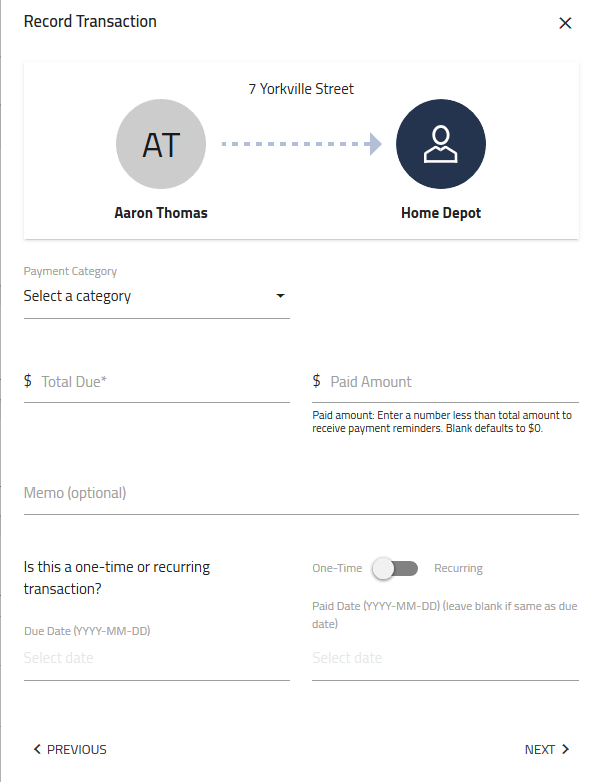 Note: You can create a subcategory to record specific transactions for your records
→ You can view the full step-by-step instructions on our article "How do I create and use subcategories?". ←
To create these subcategories, click into the "Settings" in the Financials tab and click on Add Subcategories next to the type of expense you'd like to add the subcategory to.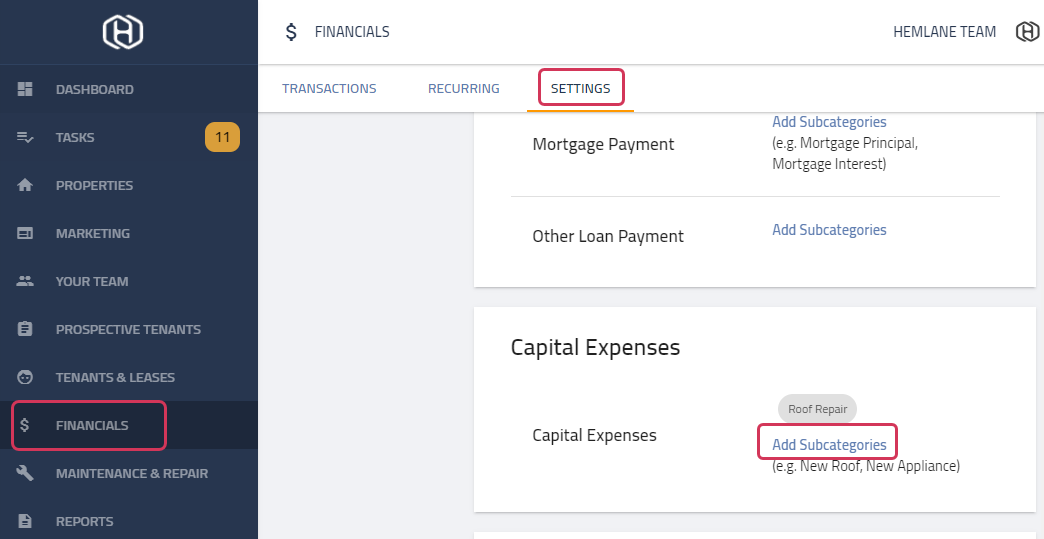 Then enter the type of expense it is and click on [Create]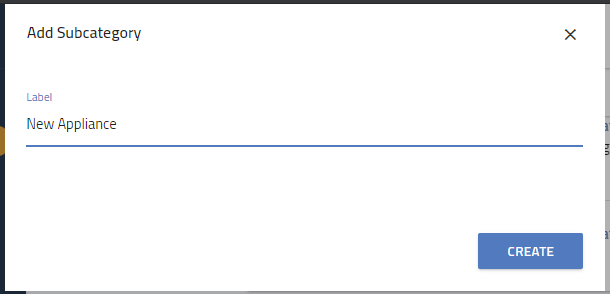 Once the subcategory is created, it can be found in the drop-down menu when selecting a 'Payment Category' during the payment request creation.
Step 4: Upload any relevant documents. If you do not need to upload any documents select "Next" to move to the next page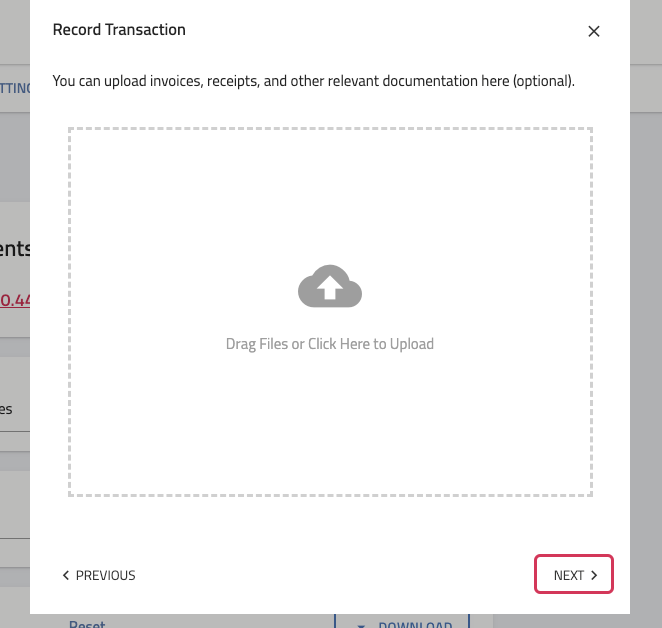 Step 5: Click [Record] when you are ready to record your payment request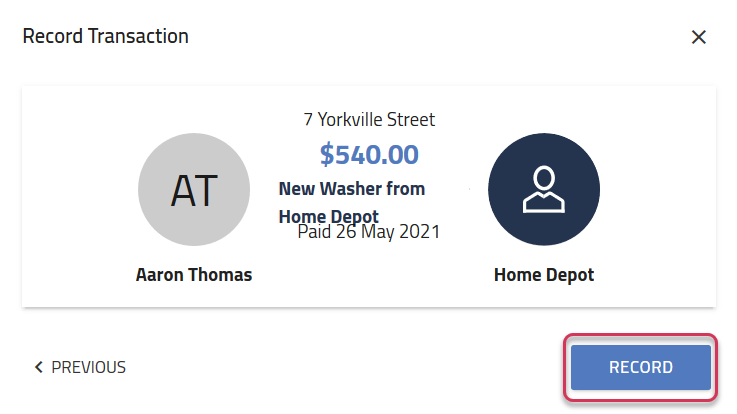 Manually record, offline payment, manual payment, maintenance expense, expense, record