Hemlane connects with Google Maps when adding your property into your account. This allows for the most accurate marketing information on our partner listings sites during advertising. However, new developments and some existing properties may not have been added to Google Maps yet, preventing Hemlane from connecting directly to the property on their site.
If your property is not showing on Google Maps, you can still manually add your property into Hemlane! Please follow the steps below to add a property into your Hemlane account that is not currently added within Google Maps.
To add in a property not currently on Google Maps, please: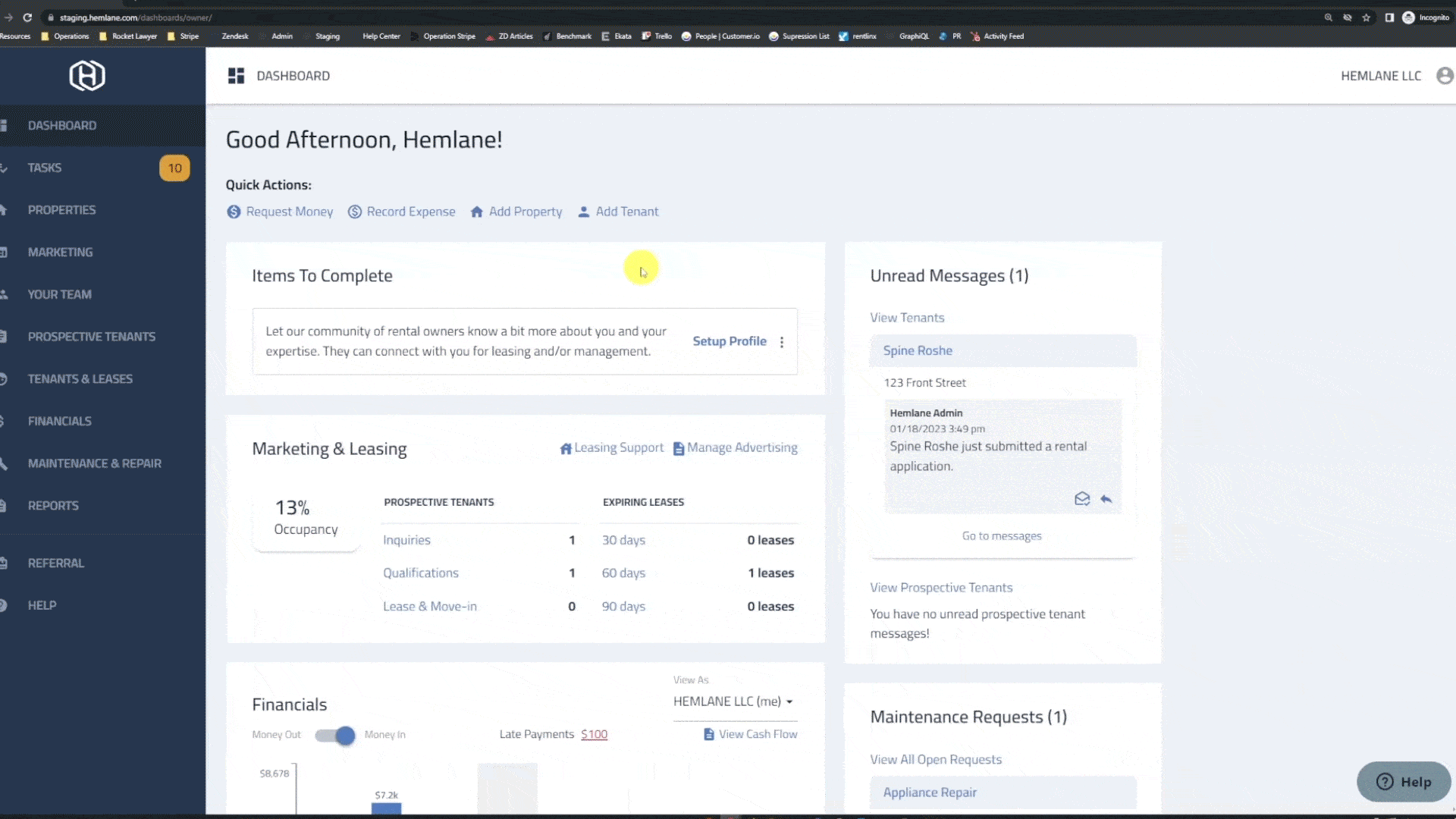 Step 1: Navigate to your Properties tab and select the [Add Property] button in the upper right hand corner

Step 2: Confirm you are adding in a new property, then click [Next]

Step 3: Start typing in the address of your property. If the address does not appear in the drop-down menu, please click out of the address bar (you can click anywhere in the white area of the screen) which will remove the drop-down menu suggestions.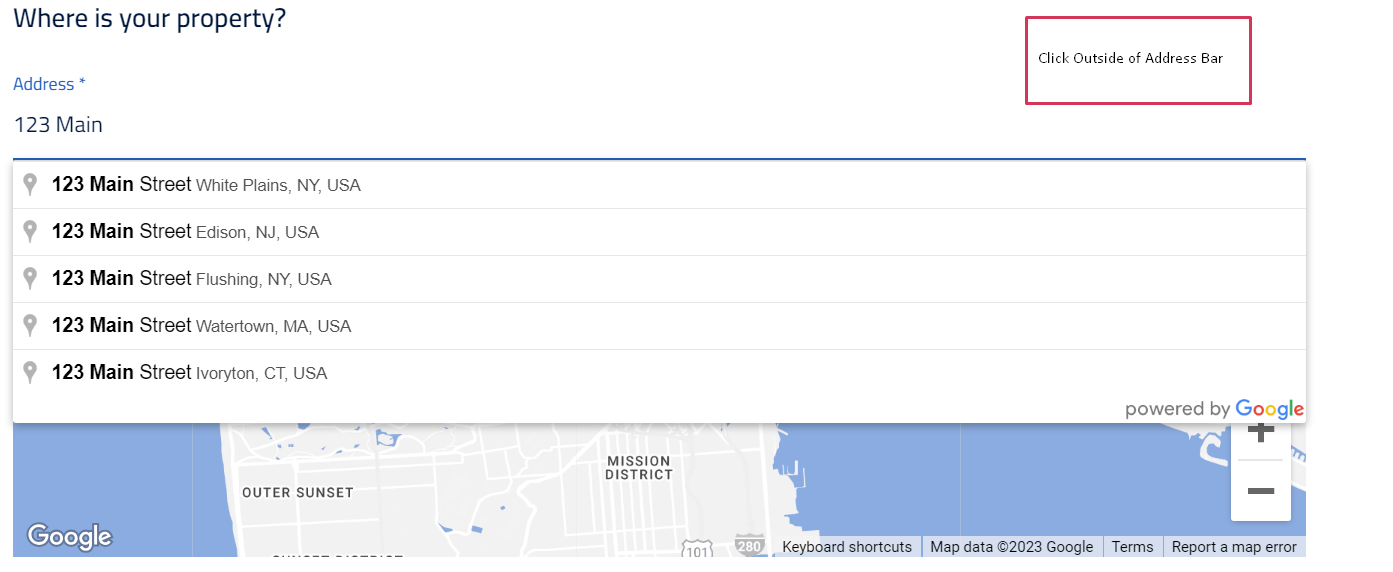 ​​​
​
Step 4: Next, select the link titled "Don't see your address? Add it manually here."

Step 5: Fill out the details about the property including it's street address and the nearest location on Google Maps to help map to the correct location.

Step 6: Add any team members and/or service providers, select your housing type and package type and save!
Step 7 (optional but recommended): Click here to find directions on how to add your property directly to Google Maps
keywords: Google Maps, not on google maps, google maps, address not on, property not on, add property