When your rental requires a repair or maintenance update, please submit a request for assistance using your Maintenance & Repairs tab within your account. The request will automatically trigger an email to their respective management.
Please note: applicants cannot submit maintenance or repair requests; only tenants can open new requests.
To submit a maintenance request, please:
Step 1: Navigate to Hemlane and log in to your account. Once logged in, there are two options to creating a new the maintenance & repair request:


a. Click "Maintenance" on the Dashboard, towards the bottom right of your screen
b. Visit your Maintenance & Repair tab on the left hand panel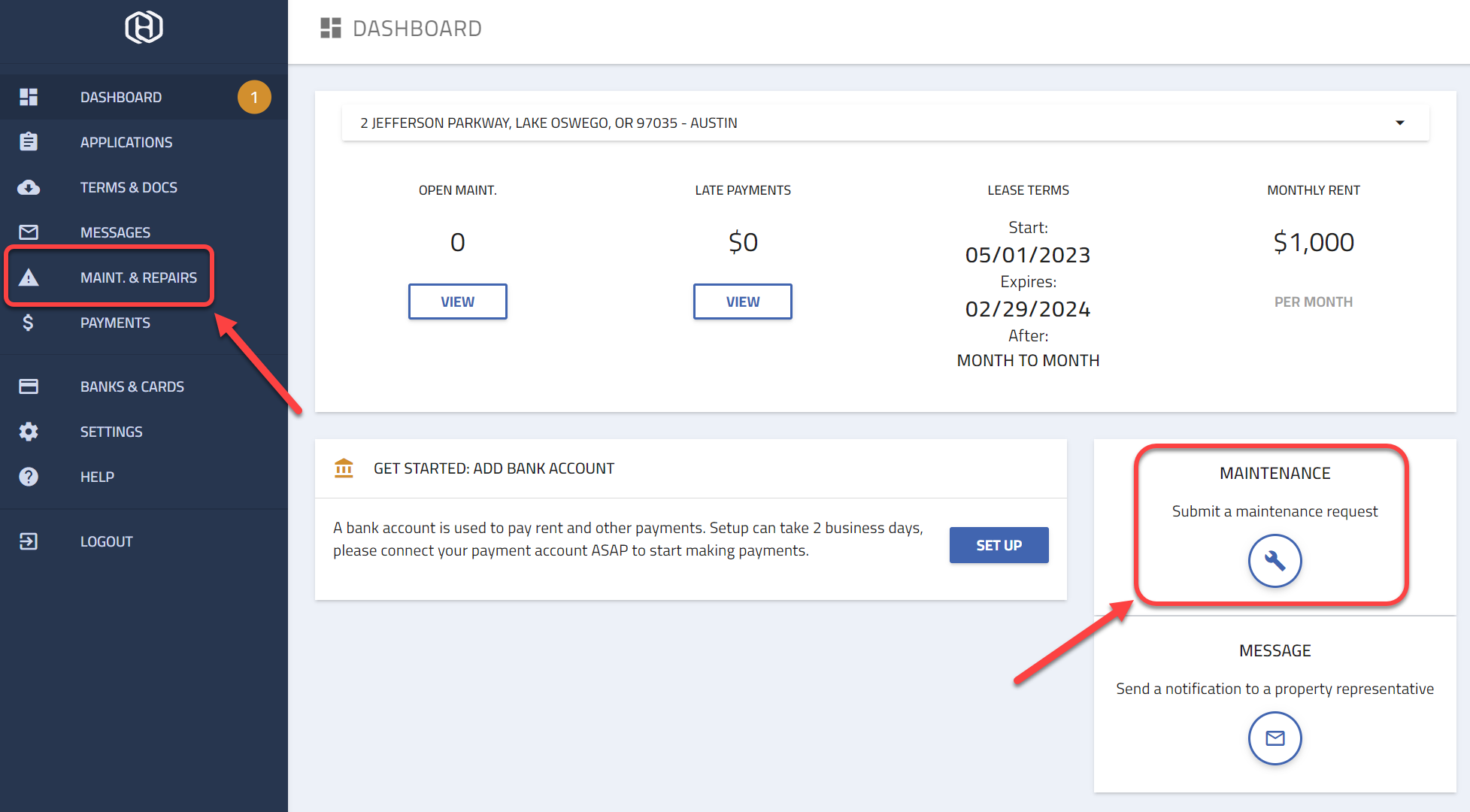 Step 2: Click the [+ Request] button in the upper right corner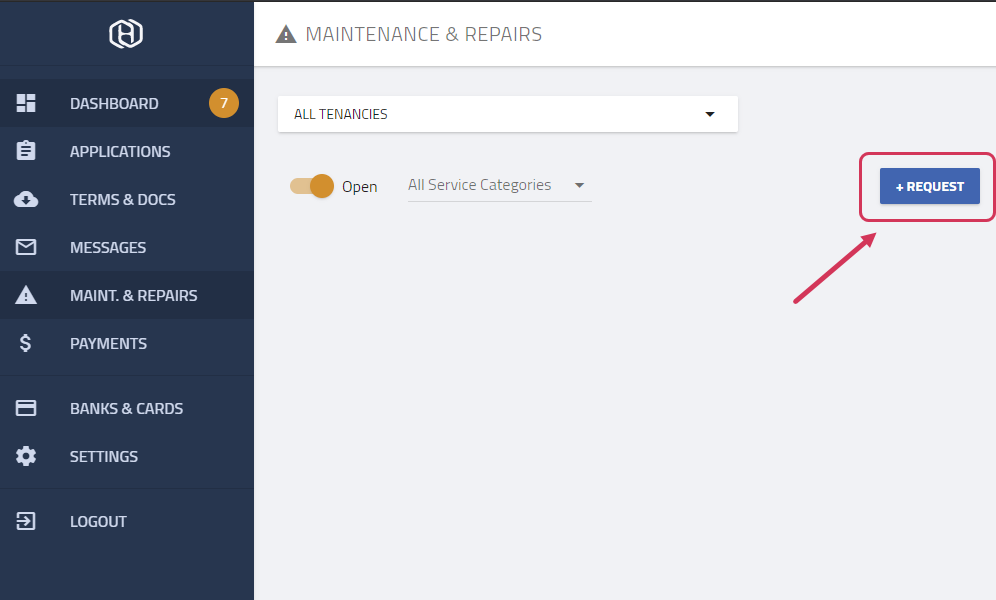 Step 3: Fill out the request form with as much detail as possible including the following information and click [Finish]:
Category of your request
Title of your request (minimum of 20 characters)
Description of your request (minimum of 100 characters)
Upload any photos or documents
Select a scheduling contact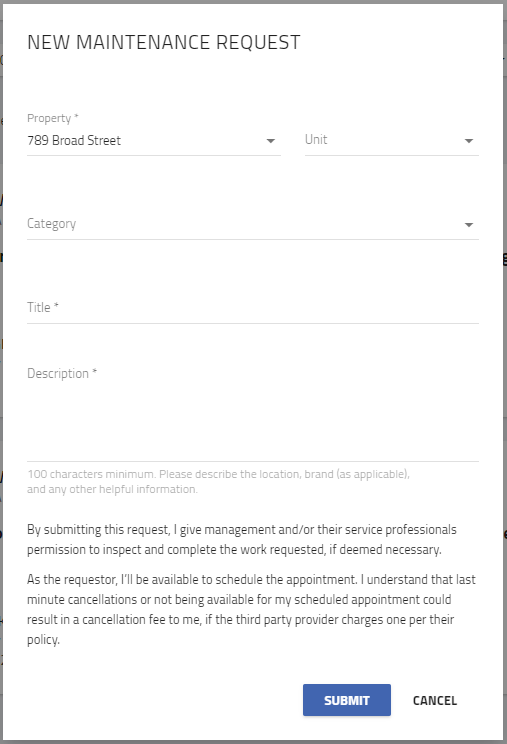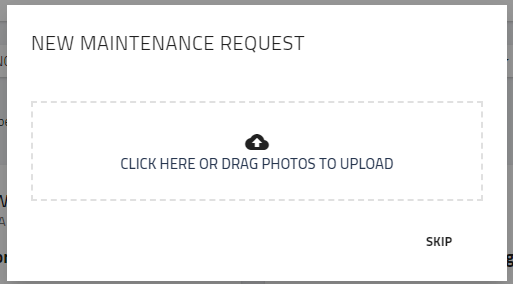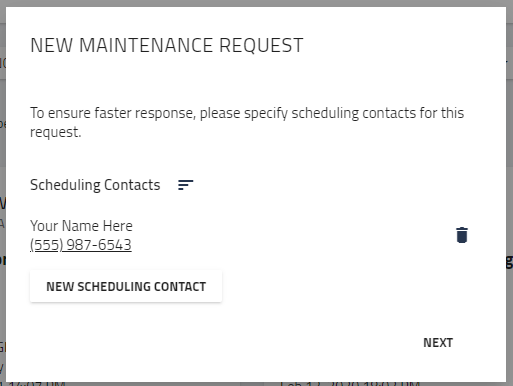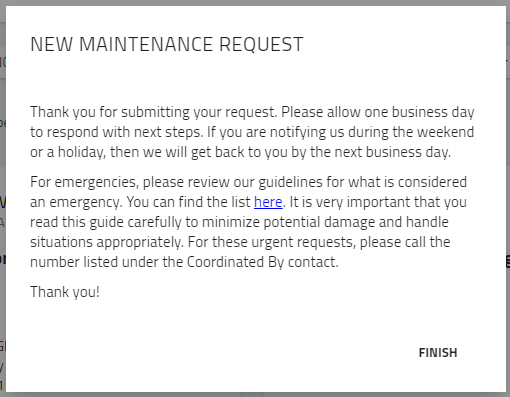 Please note: Some managers will use the Hemlane team to help initiate service professionals on their behalf. If this is the case, then they will provide Hemlane's maintenance line for you to use for emergencies.
If you would like, you are also able to message your property manager directly through your Hemlane account as well. For more information, please visit our article, "How do I contact my manager or landlord?".
keywords: maintenance request, repair request, maintenance, repair, open new request, open new maintenance