Hemlane looks forward to supporting you with the online process. Here are some ways that you can get in contact your property management on Hemlane. 
General communication
For questions or requests related to your lease, you can submit a message via the "Messages" tab on the left hand panel. This sends a direct message to the manager. Your lease should also contain an address and phone number for your management, which you can download from the Terms & Docs section on Hemlane.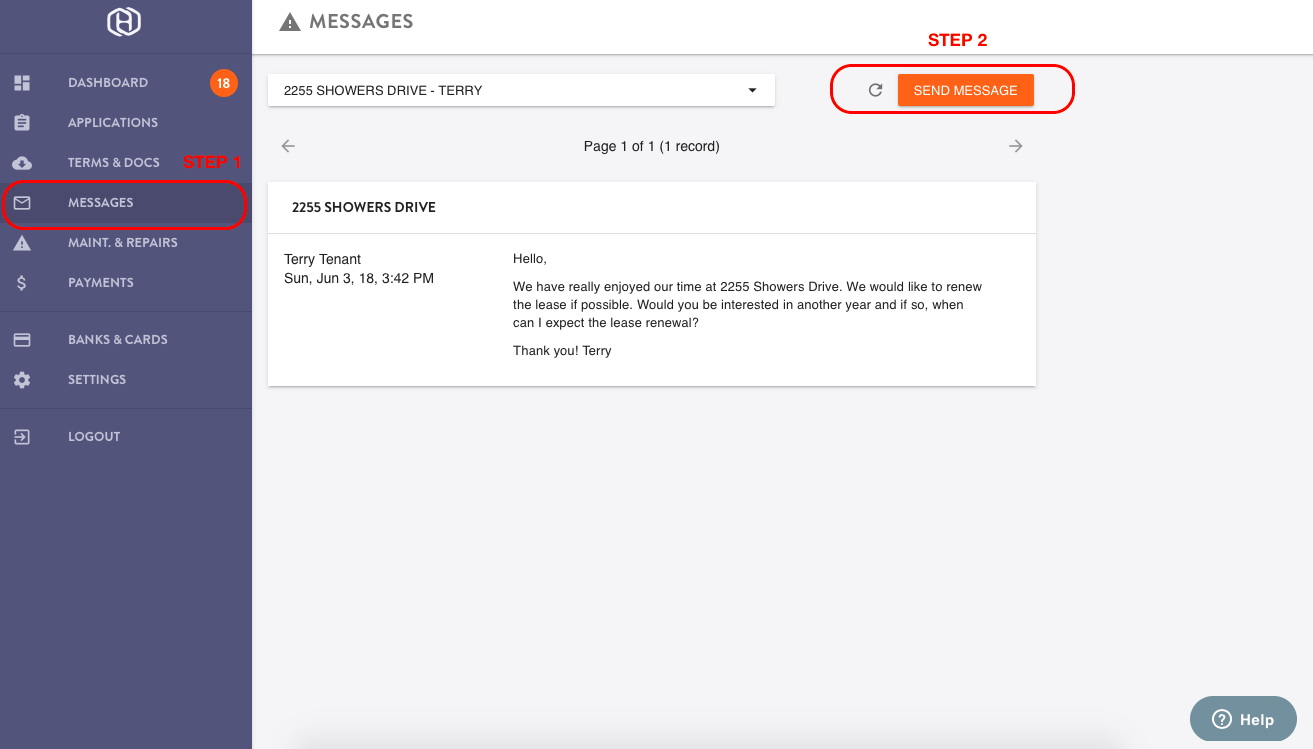 Maintenance and repairs
When your rental requires a repair or maintenance, then a tenant can submit a request in Hemlane. Please keep in mind the following:
Emergency / urgent requests - What is considered urgent?
Responsibilities -- Who is responsible for certain maintenance?

Note: Some managers will use the Hemlane team to help initiate service professionals on their behalf. If this is the case, then they will provide Hemlane's maintenance line for you to use for emergencies.
-------------------------------------------------
Keywords: send message, message landlord, message property manager, message manager