Hemlane makes it quick and easy for cosigners to submit applications through our portal. Below is a quick checklist of items we request that you complete and submit with your application.
When you are added as a cosigner, please ensure the following pieces of information have been filled in on your application form:
1. Employment History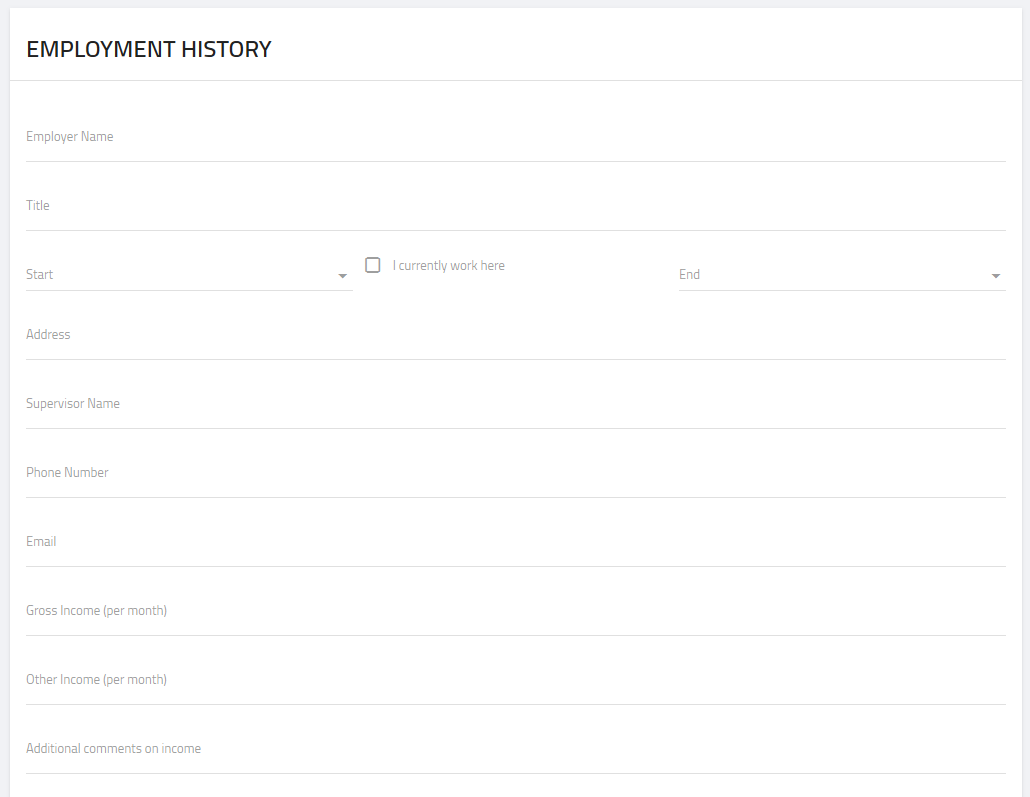 2. Bank Information



Along with the application form, you are also required to upload and submit the following documents in the Supplementary Documents section:
3. Pay stubs and bank statements

As a cosigner, you can submit an incomplete application, as long as this information is completed.
Keywords: cosigner, application, guarantors, submit application, tenant