Within two business days of entering your bank account information into Hemlane, we send two micro-deposits to your bank. You will need to take these amounts from your bank statement (transactions page online) and enter them in Hemlane to confirm you are the account holder.
Step 1: Check your bank statement
Visit your bank's online portal (or go to the teller) and check your bank statement within the upcoming two business days. You should see two amounts listed as HEMLANE MICRO DEPOSITS in your bank account.
Note: These two amounts will eventually reverse to zero.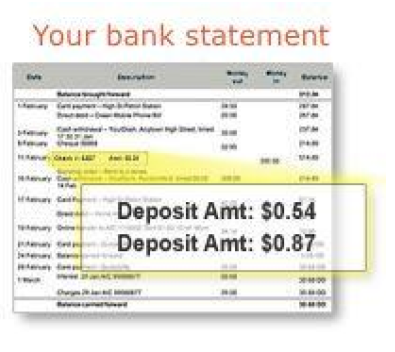 Step 2: Enter those amounts in Hemlane
Log back into Hemlane and confirm the two amounts that we sent to your bank. Visit "Banks & Cards" in the upper right hand corner. You will see a [Verify] button next to the card that you need to verify. Click on that button and type in the two micro amounts that we sent to your bank.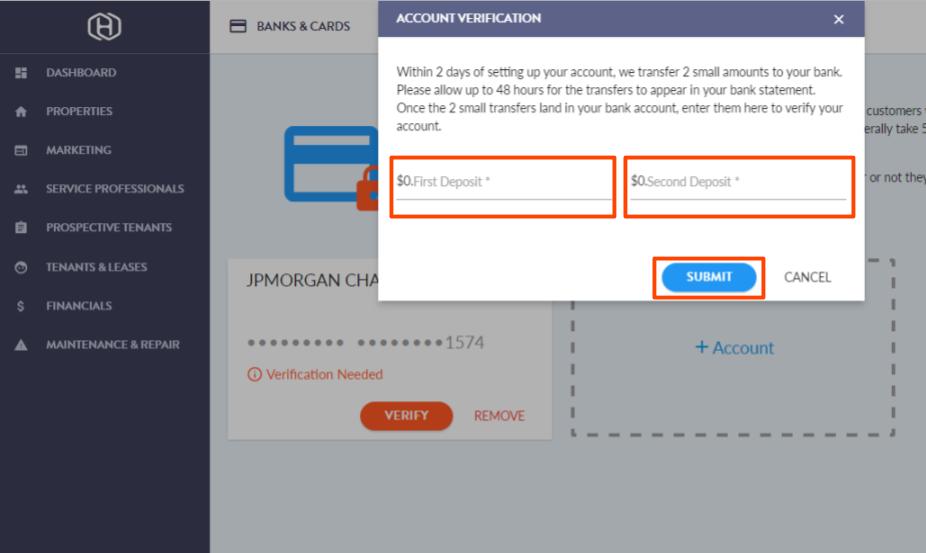 Your bank account is now verified and you can begin to use it.
You are depositing money into my account (two small amounts under $1 but could add up to more than $1 in total). Do I get to keep this money?
We follow the same process as other websites, where we reverse these two micro deposits after they are confirmed. Therefore, you will see an amount equal to the two micro deposits reversed a couple of days after your bank account is confirmed.
What about if the amounts from my bank statement are not being recognized in Hemlane?
Please send support@hemlane.com a screenshot of your bank statement with your bank account number (last 4 digits) and the two micro deposit line items. Without this information sent to us, we cannot verify your bank account on our end.