Turnover requests can be as simple as filling in nail holes or as complex as replacing the carpets in the entire rental. To ensure quality, Hemlane requests that you or a local agent sources the turnover service pros and provides access to the rental.
Why can't the coordinators source service pros for turnovers?
There are two main reasons why Hemlane uses your or your agent's service pros:
Complexity: Hemlane can ensure quality with only the trades we know best. If our team does not have the experience or expertise, as is the case with many turnover requests, then we do not want to let our customers down. Learn more about what we can and cannot coordinate here.
Access: Many local agents and owners will provide a lockbox code for the service professionals. It is our policy that someone has to be onsite for our service professionals. Therefore, it is best for the local agent to work with their service pros who are used to being onsite with lockbox access.
How do maintenance coordinators help with turnovers?
While our team does not source the service professionals, we will help assign out work orders and follow up on the work being performed. We can help you or your local agent with all of this administration, from following up on scheduled times to making the payment.
How do I request an agent who can assist?
Hemlane can connect you with a leasing agent who has a network of service professionals and can verify that the work has been successfully completed.
Once you have been connected with a local leasing agent, the Hemlane maintenance coordinator will set you on the right path by getting your request assigned to that agent and will continue to track the progress and follow up through completion.
To request a leasing agent through Hemlane, please login and:
Step 1: Click into Your Team tab on the left side panel
Step 2: Select 'Request Agent' button in the upper right hand corner
Step 3: Fill out the forms and click 'Request Agent'
A member from the Hemlane team will get back to you shortly with more information!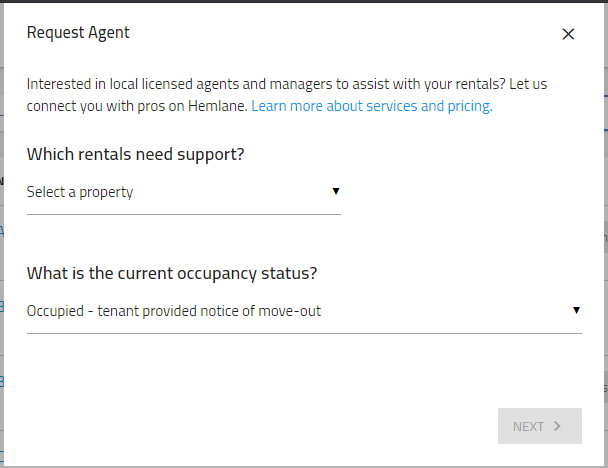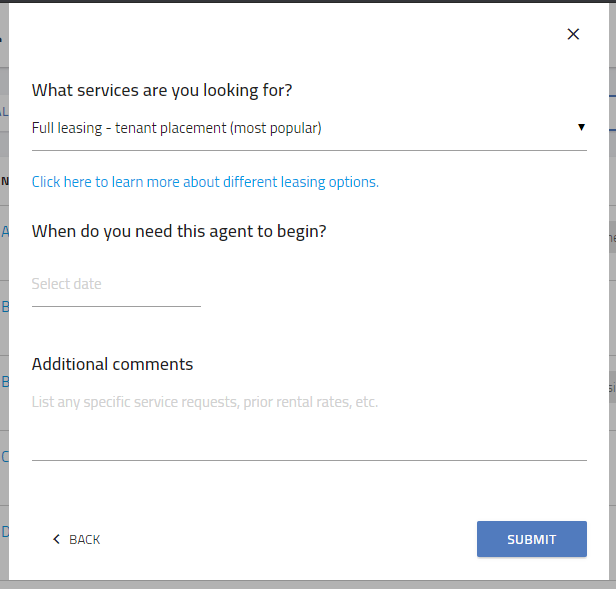 keywords: turn over, turnover, turn-over, agent, request agent, rehab